Outdoor christmas decorations. Are you looking for some Christmas decoration making inspiration? We will make an interesting Christmas tree arranged from thuja twigs. It is an outdoor Christmas decoration, its production does not take too much time. We will make this Christmas tree from a basic wire body, thuja twigs and other natural products according to our taste and material available.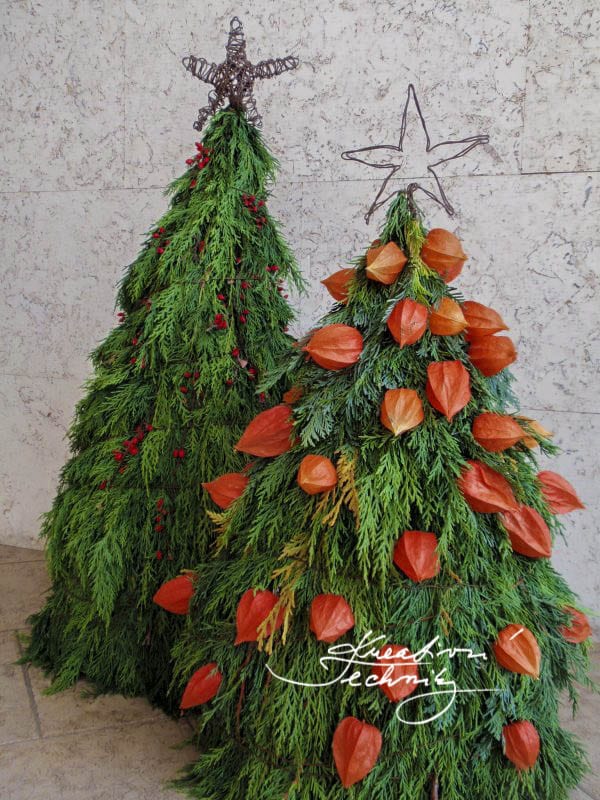 Material
small wire netting
thuja twigs
twigs of barberry
golden berries
binding wire
scissors
pliers
melting gun
Instructions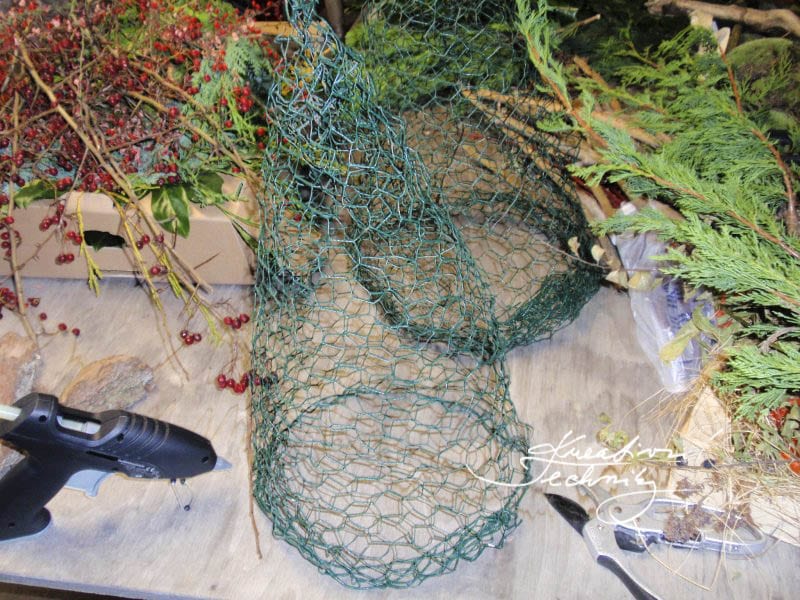 First, we create a basic corpus in the shape of a tree.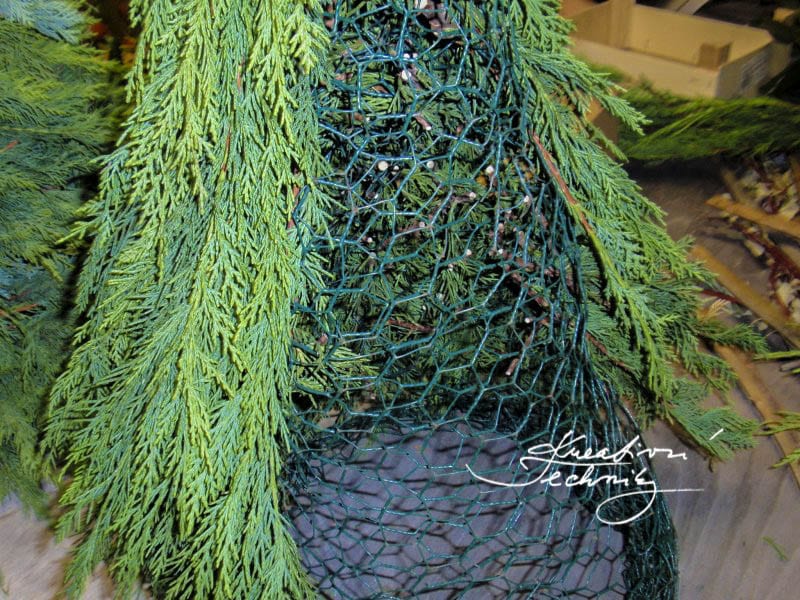 We arrange thuja twigs facing from the bottom up to the prepared corpus. The twigs are evenly overlapping each other. Finally, put in decorative branches of barberry.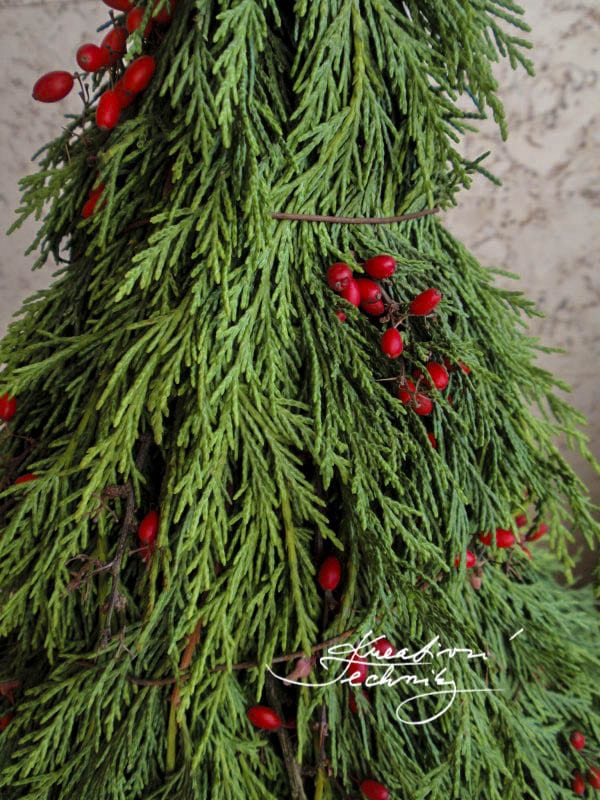 Wrap the whole tree around with binding wire. If we decorate the tree with golden berries, we glue them in the end with a hot melting gun.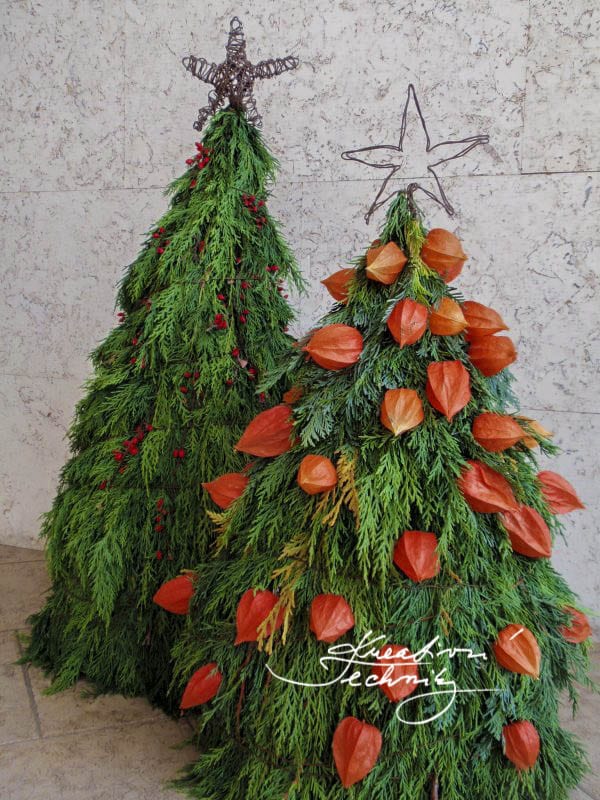 Finished Christmas trees can be decorated with stars made of binding wire.
Inspiration and tutorials for Christmas decorations.
You can also check our Christmas recipes.. Linzer cookies recipe, Christmas gingerbreads or Linzer cookies Christmas trees. If you like no bake christmas cookies, you can find here wasp nests and rum balls recipe.