Rum balls, one of the best Christmas cookies. Do you need to quickly prepare some good Christmas cookies? You don't feel like baking or don't have enough time? These no bake rum balls will never let you down, they very tasty and easy to make. This recipe is for every skill group, from beginners to experts. No bake rum balls are especially good for beginners.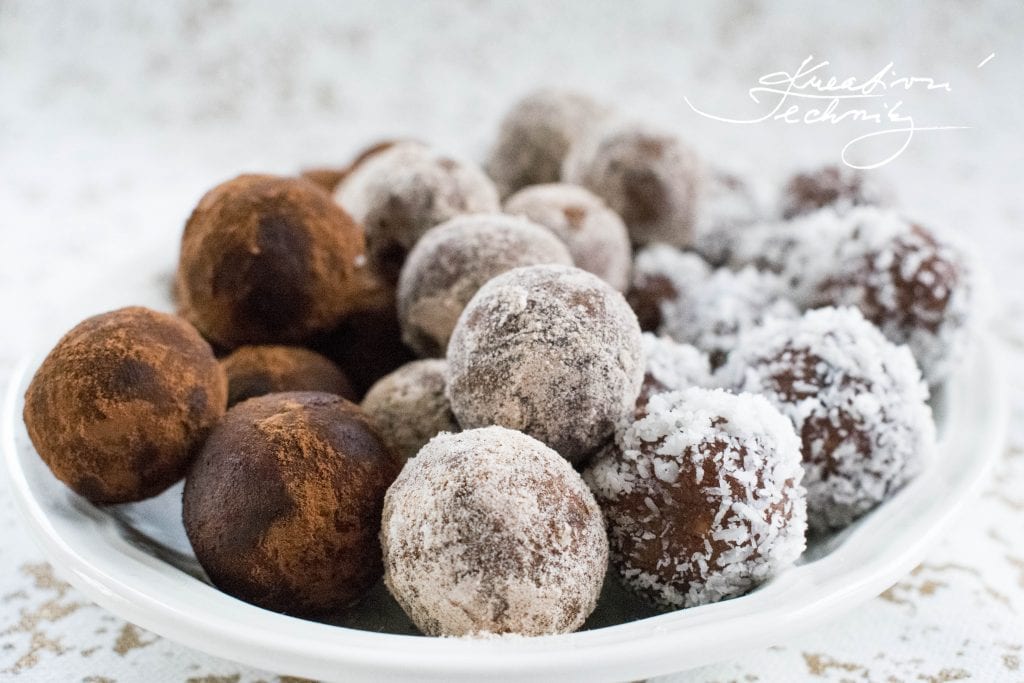 We can prepare no bake rum balls in many ways. Below, you can read our favourite recipe for the rum balls. We always have it with raisins.
Ingredients
100 g butter
80 g powdered sugar
2 tablespoons of Dutch cocoa
1 tablespoon coconut
2 tablespoons of rum
120 g sponge biscuits
raisins pickled in rum
cocoa or a mixture of cinnamon and icing sugar for coating
If we want the raisins to be as tasty as possible, we shred them and soak the raisins in rum.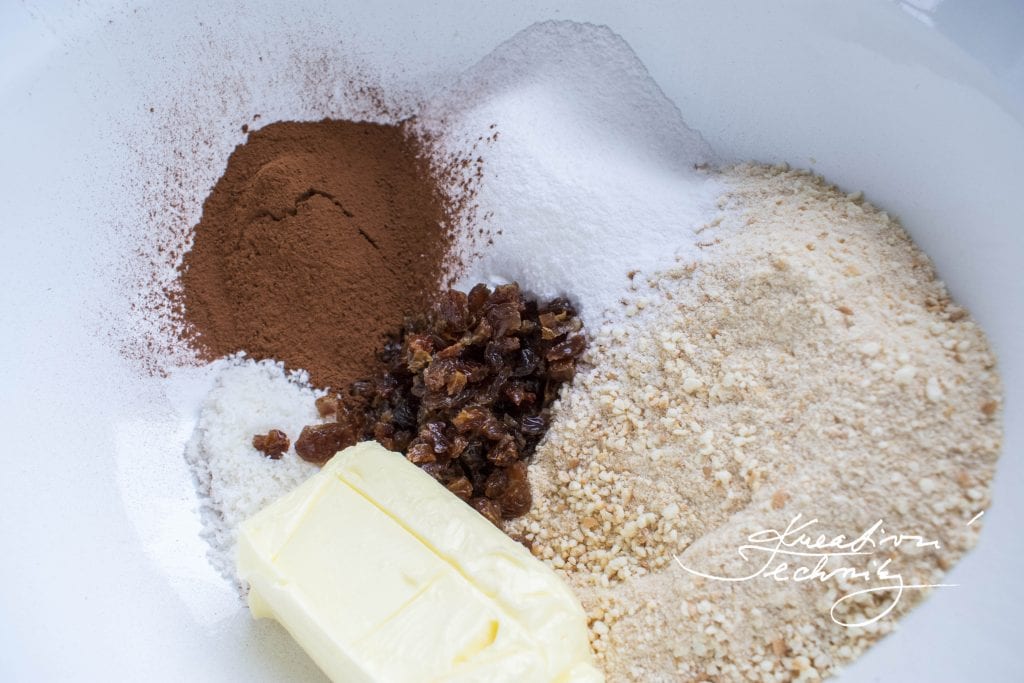 We start by crushing or grinding the biscuits. Quickly crush them with a rolling pin, preferably in a larger bag or between two foils. 
In a bowl, mix softened butter, sugar, cocoa, rum, add finely chopped pickled raisins, crushed sponge biscuits and work out the dough. 
If it gets too sticky, we can add a tablespoon of crushed sponge biscuits. The finished worked out dough is wrapped in food foil. Put it for at least 2 hours into the fridge. It hardens and is easier to work with.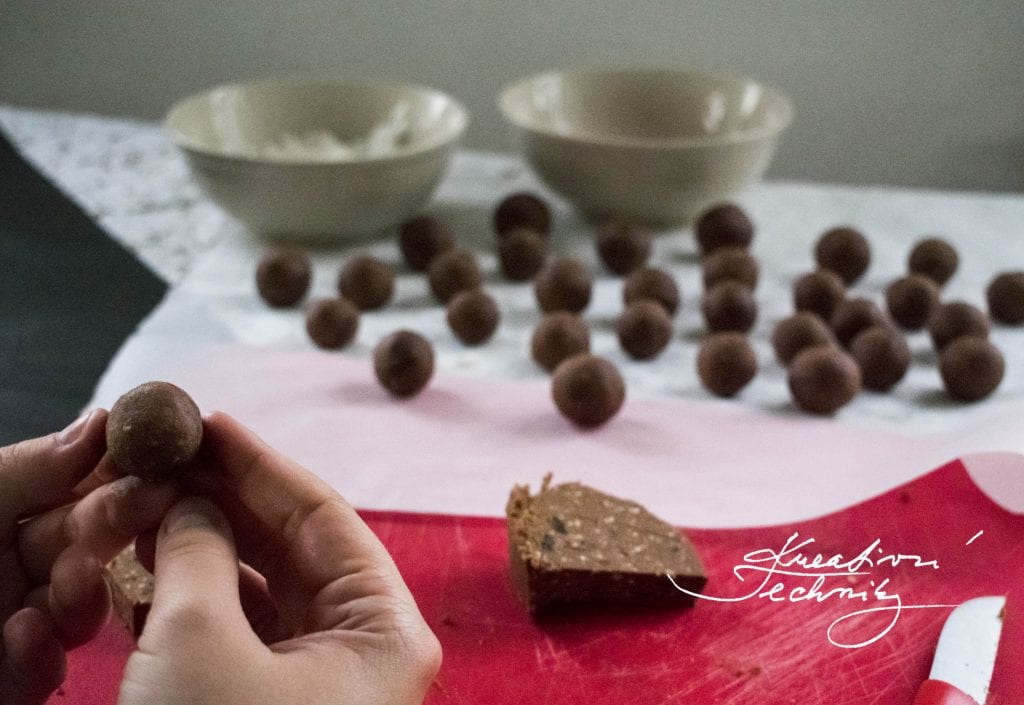 Divide the hardened dough into smaller parts and begin to form individual balls. We try to make them all equally big and round, so that they are not only good but also looking nice. We shape them with care, do not press unnecessarily on the dough so that the balls are not too stiff. Once all of the dough has been processed, we will begin coating.
Rum balls are traditionally coated in grated coconut, which is why they are often called coconut balls. So we can coat them in coconut or choose other ingredients. Balls coated in cocoa or cinnamon mixed with powdered sugar are also very tasty.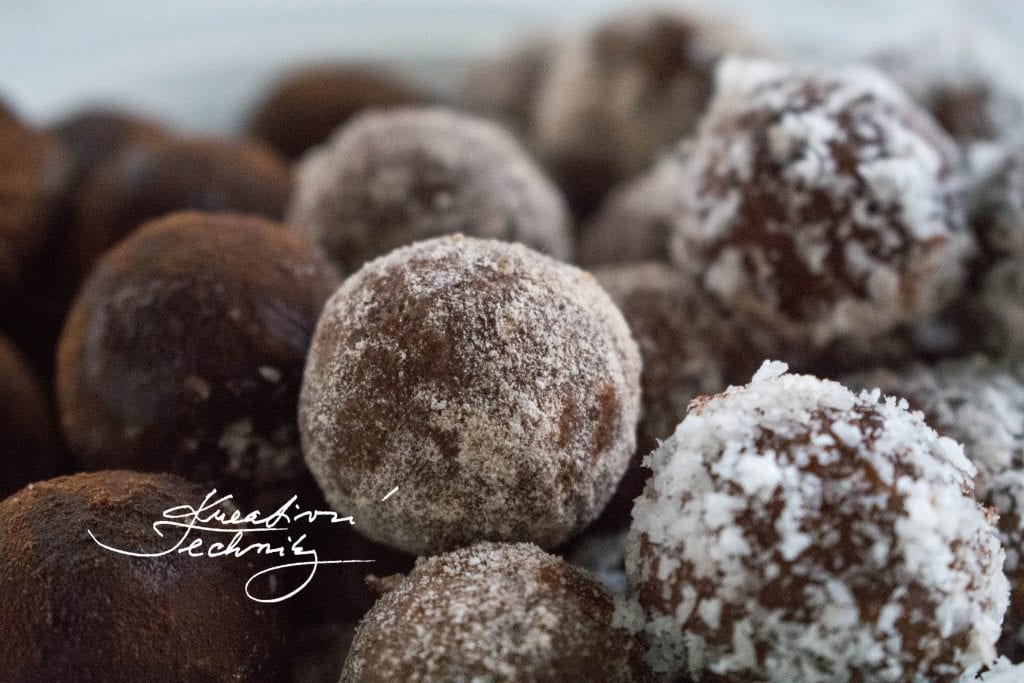 HERE you will find more recipes for great Christmas cookies. 
The recipe for Linzer cookies can be found HERE. If you like Linzer cookies, try a great Linzer pie filled with apples. Recipe for apple pie.
Try our delicious Christmas gingerbreads.
Get inspired by the instructions for original Christmas decorations.