Vintage style Nontraditional Advent wreath. Looking for inspiration for an unusual Advent wreath? We used a wreath to recycle a few old things from my grandmother. This Advent wreath is very decorative and gets arranged very quickly. Have a look into your grandmother's closet or the attic and start creating. The finished Advent wreath can be placed on the table at home or at the cottage.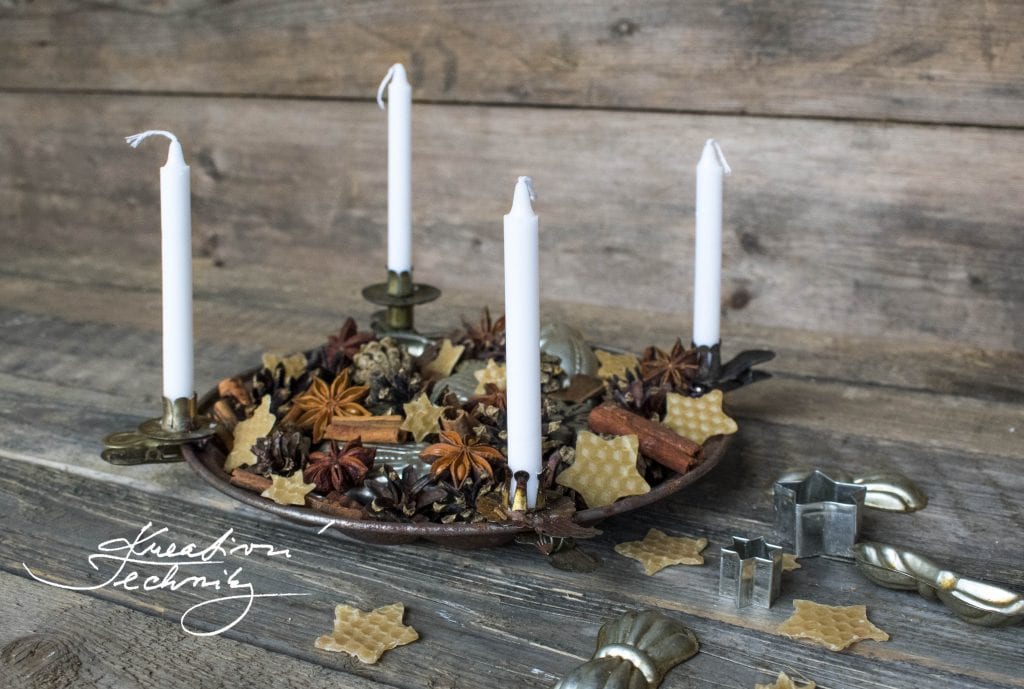 If you do not have such vintage things at home and want to make a similar Advent wreath, do not worry. Similar forms and candlesticks can be found in a second-hand shop. We have also added a few natural materials. Together they form an amazing very decorative whole.
Advent wreath tutorial
the lower half of an old two-piece form
candlesticks and candle holders for Christmas trees
small cones
old cookie molds (as seen in the picture)
bits of cinnamon
star anise
beeswax stars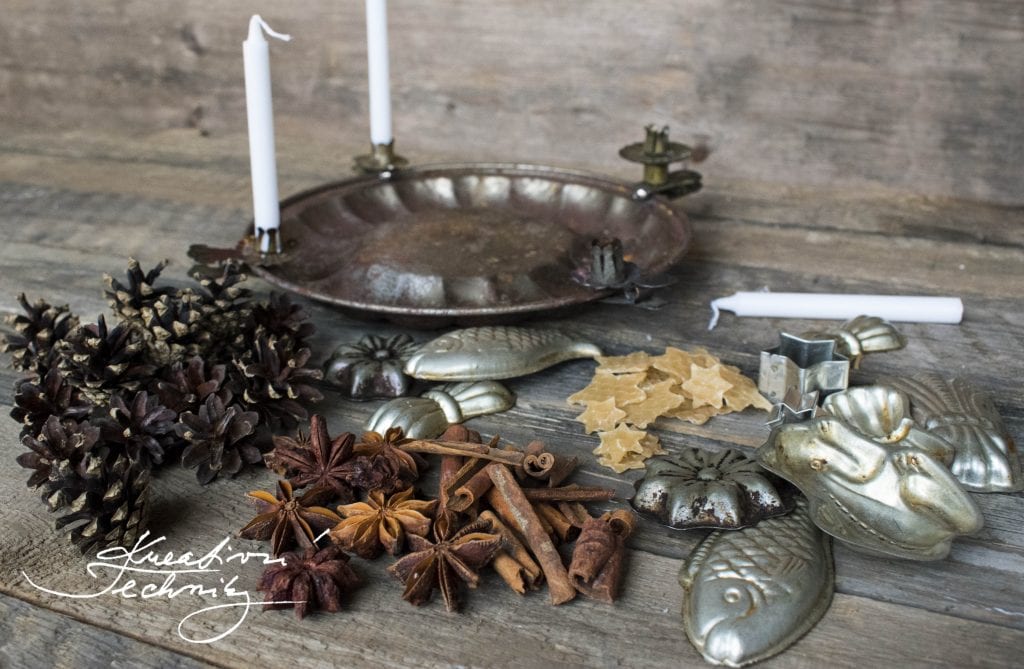 Instructions
We will prepare all the necessary material and we can start arranging.
First, choose a place where we will place small candle holders. Divide the circle into two imaginary quadrants and put one candle holder into each of them.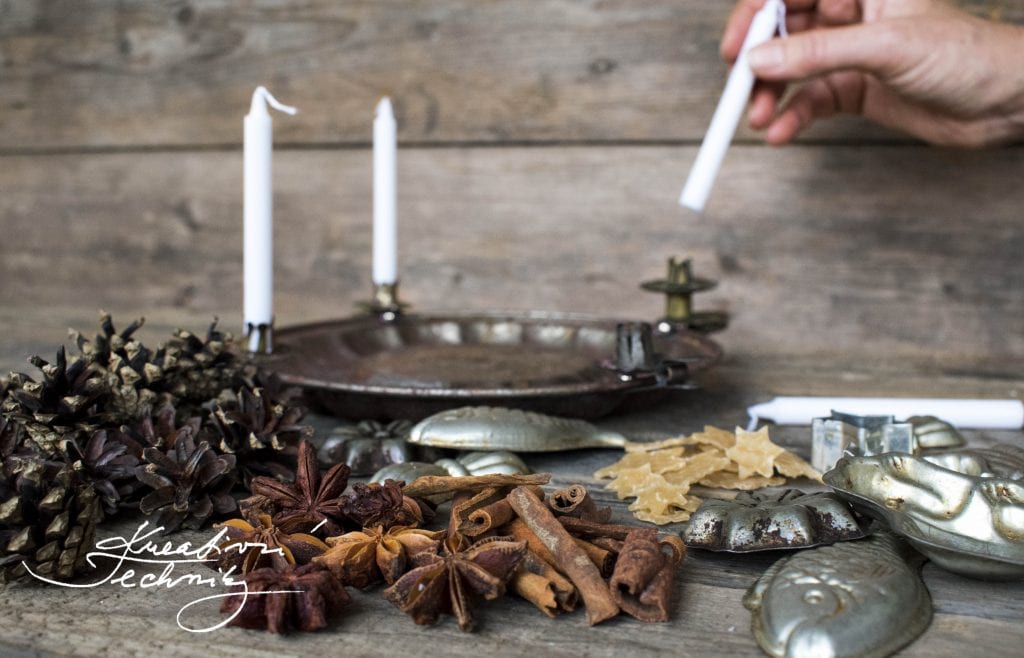 Attach the candle holders to the selected places on the edge of the form. These are small clips that used to be pinned to the Christmas trees. We will now use them in a somewhat unconventional way to attach candles to this nontraditional Advent wreath.
Candles are easily put into the tiny candle holders.
Gradually arrange the individual ornaments. First arrange the larger ones, the cookie molds, continue with small cones, bits of cinnamon and star anise.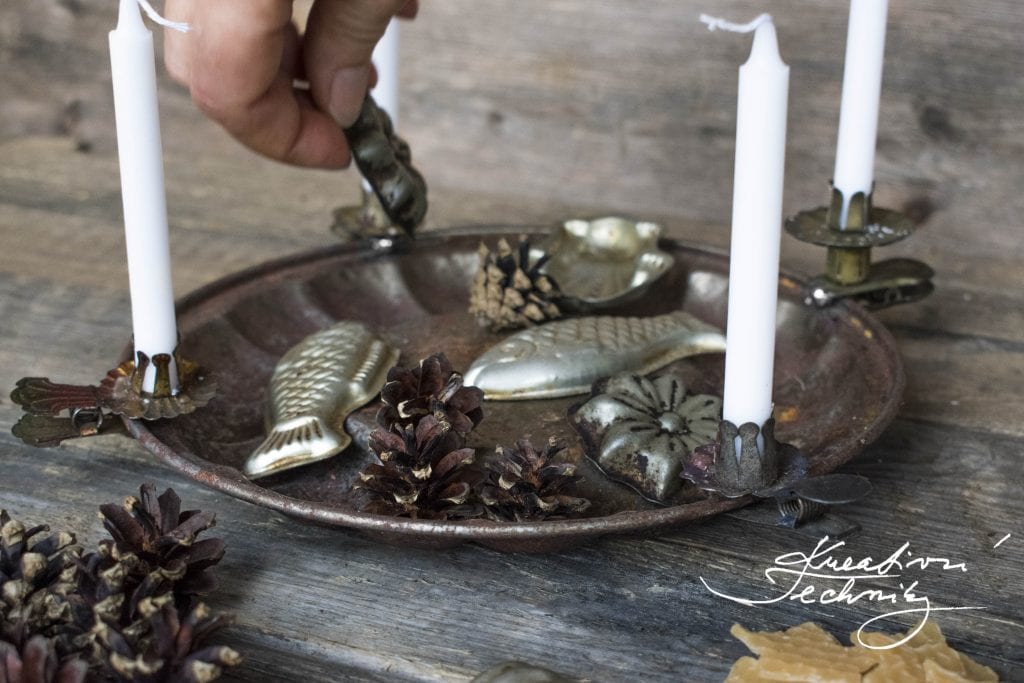 The whole decoration is accompanied by small stars cut out of beeswax.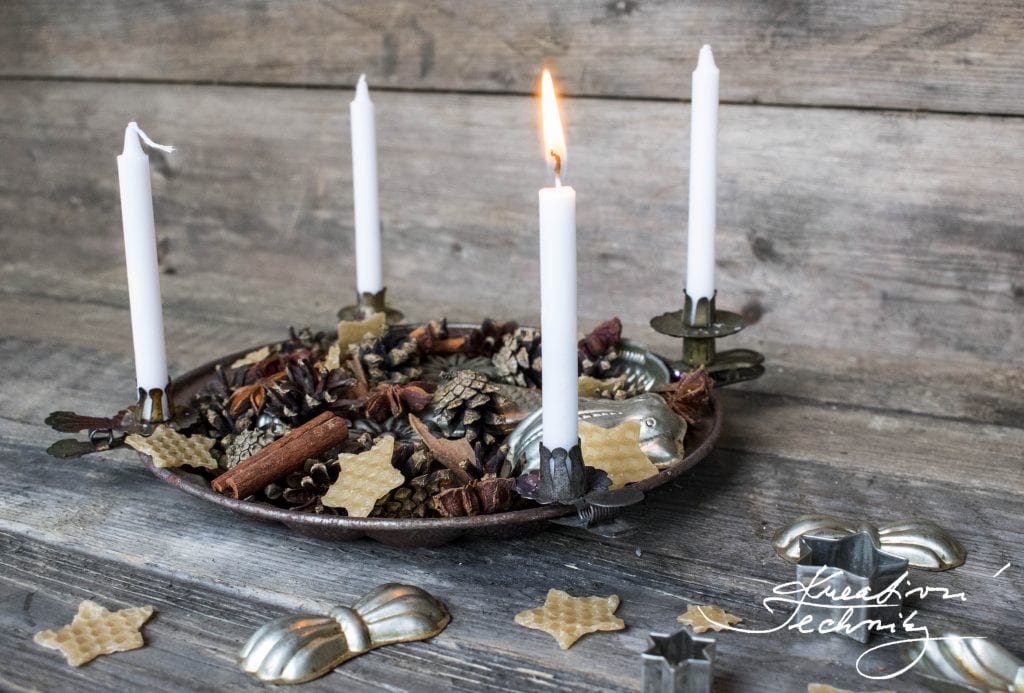 Those will nicely complete our nontraditional Advent wreath.
Make this Christmas beautiful and festive. Get inspired by our Christmas decoration tutorials.
You can also try our homemade Christmas cookies recipes. Recipes for Christmas gingerbreads or Christmas Linzer cookies.