Easter eggs decorating. Are you looking for a way how to colour your Easter eggs fast and original? What to use for it? As you've surely noticed, a gold and silver combination is very popular nowadays. That's why we've chosen this colour combination, to try and find out the best ways how to colour and decorate Easter eggs. You can see the result and if you like it, you can use the instructions given below to make them yourselves.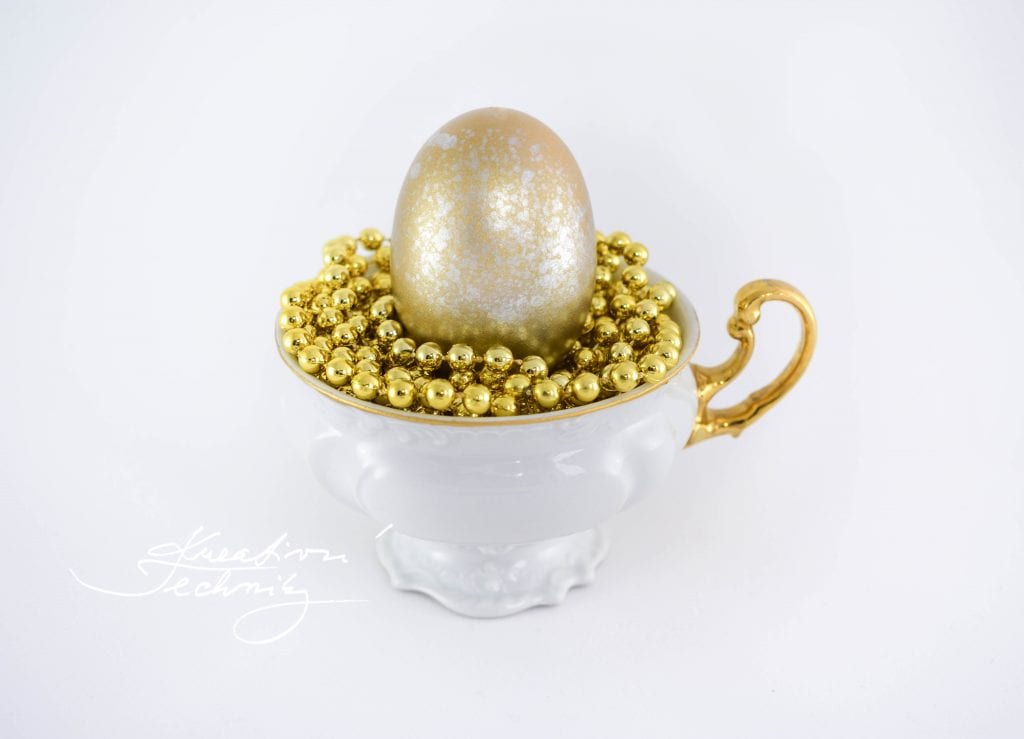 Easter table decoration
Everyone is capable of making this decoration at their home, it is not hard to do. This decoration is easily arrangable on the Easter table, out of the in material prepared in advance. This time, we'll use the gold and silver spray to decorate the eggs. If we plan to make more Easter decorations, we'll decorate all the eggs together.
We can create Easter decorations either on the wall or in the vaze out of the remaining eggs.
Used material:
Easter eggs
an interesting decorative cup
gold and silver spray
Gold beaded
cordsafety gloves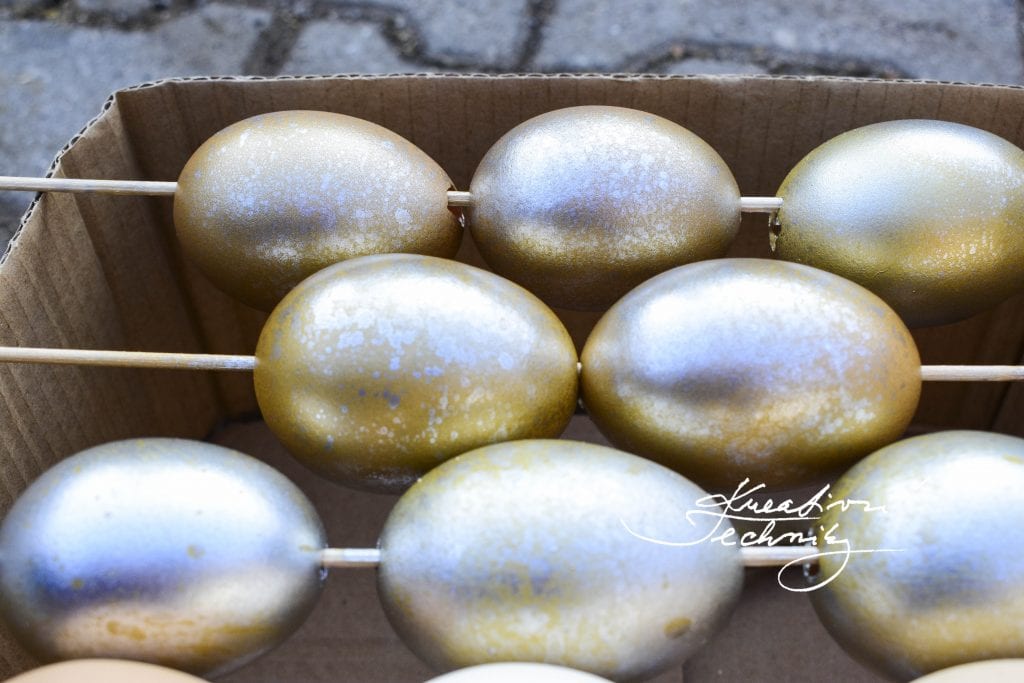 Instructions for decoration
First, we clean, blow and dry the eggs.
Put on your safety gloves. Carefully, put the egg onto a skewer and lightly spray them from all sides with the gold and silver spray. Spray with lower pressure, so the small decorative spots appear on the eggs. Leave this decorated egg on the skewer and let it dry.
To make this decoration, we need to plaster the small hole left from the blowing with some smooth paper (or a piece of napkin) and spray it.
Work with the spray outside or in a well ventilated room, with gloves and safety tools according to the manufacturer's instructions. Let the eggs dry.
Curl the beaded cord into a cup. Leave a hole in the middle, where we'll put the egg.