Linzer cookies, along with vanilla rolls, are probably the most popular Christmas candy. Do you want to make delicious homemade cookies? Looking for the best recipe? We have our tried and tested recipe for Linzer candy from our grandmother. This Linzer candy is soft, you don't have to leave it does not take too much of your time.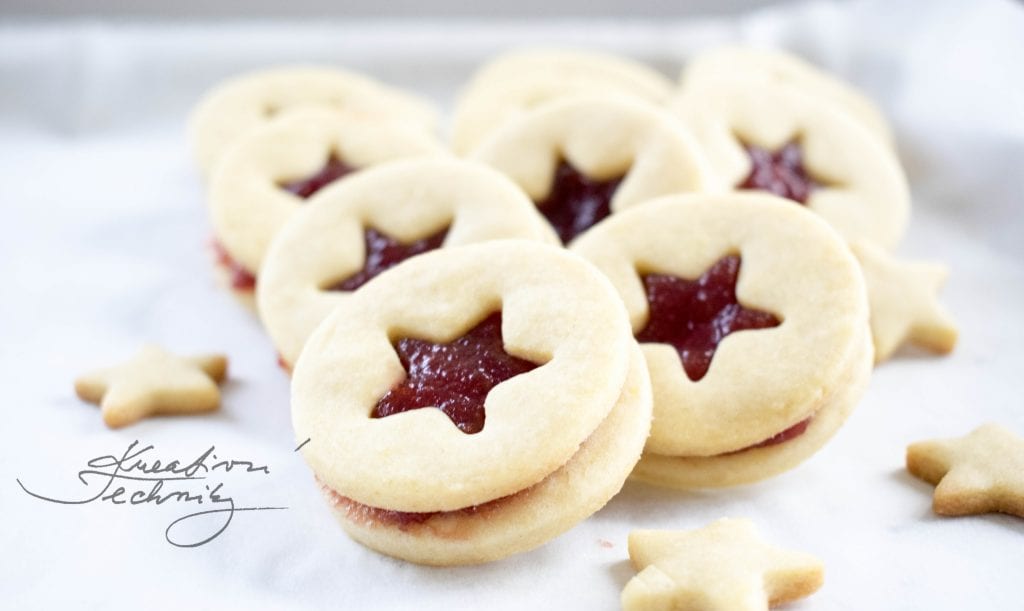 If you want to bake good Linzer Cookies, it is important to use only high-quality ingredients when baking. Quality flour and butter. No less important is how we process Linzer dough. Dough preparation is very quick and the dough itself is very easy to work with, does not stick, rolls easily and does not tear.

Ingredients:
200 g plain flour
50 g powdered sugar
125 g butter
1 yolk
spicy currant jam for spreading
Linzer Dough Recipe
Linzer dough is very simple to produce. There is nothing better than making homemade dough from quality ingredients. It is not worth saving on flour and butter (min. 80% milk fat). It would be at the expense of quality.

We start by mixing all the loose ingredients, flour, sugar in a bowl and adding slightly softened butter cut into small pieces. Mix all ingredients, add the yolk and quickly make a smooth dough.

Wrap the finished Linzer dough in food foil and let it rest in the fridge for at least 2 hours. It is best to leave it overnight.

We usually prepare dough for Christmas cookies in the evening for the next day.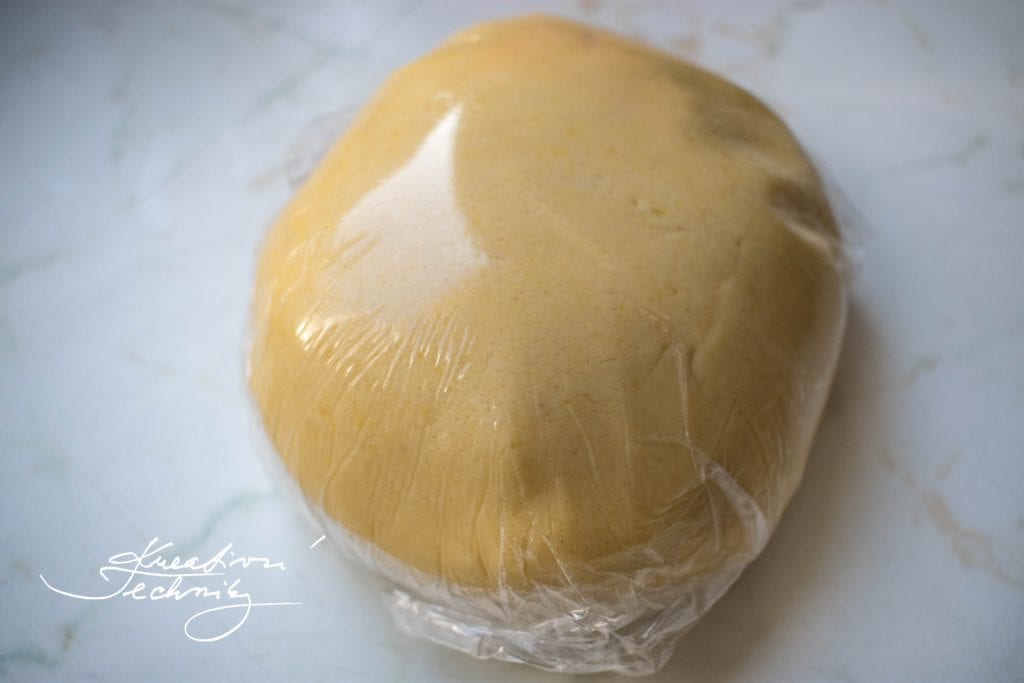 How to roll the dough out:
Prepare the worktop, baking trays and take the dough out of the fridge. From the dough, we only separate the portion that we are currently processing and return the rest to the fridge. Let the dough for the Linzer cookies loosen for a moment so that it does not crack. We roll it between two baking papers so that it does not stick and it is rolled nicely even. The bottom paper is lightly dusted with flour. Roll out the dough evenly approximately 3 mm thick.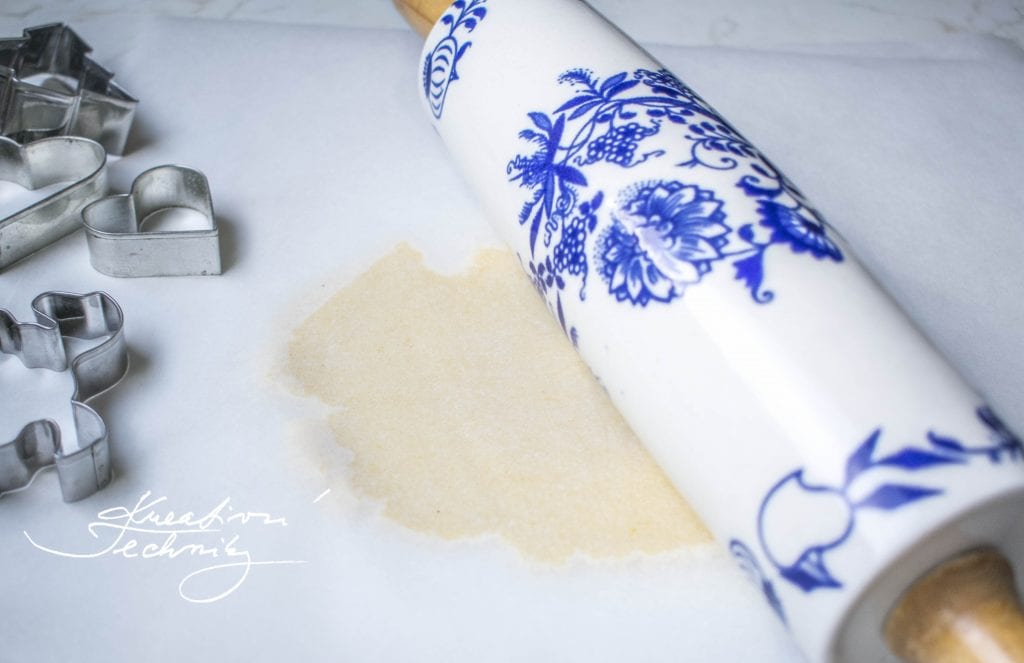 After rolling out the dough, we choose the forms we like and start cutting out the individual pieces of candy. For half of them, we cut a hole in the middle, it can be a wheel, a star, a heart, a Christmas tree, etc. Carefully put individual cut pieces of candy using a flat knife on a baking sheet with baking paper. We bake shapes with and without holes.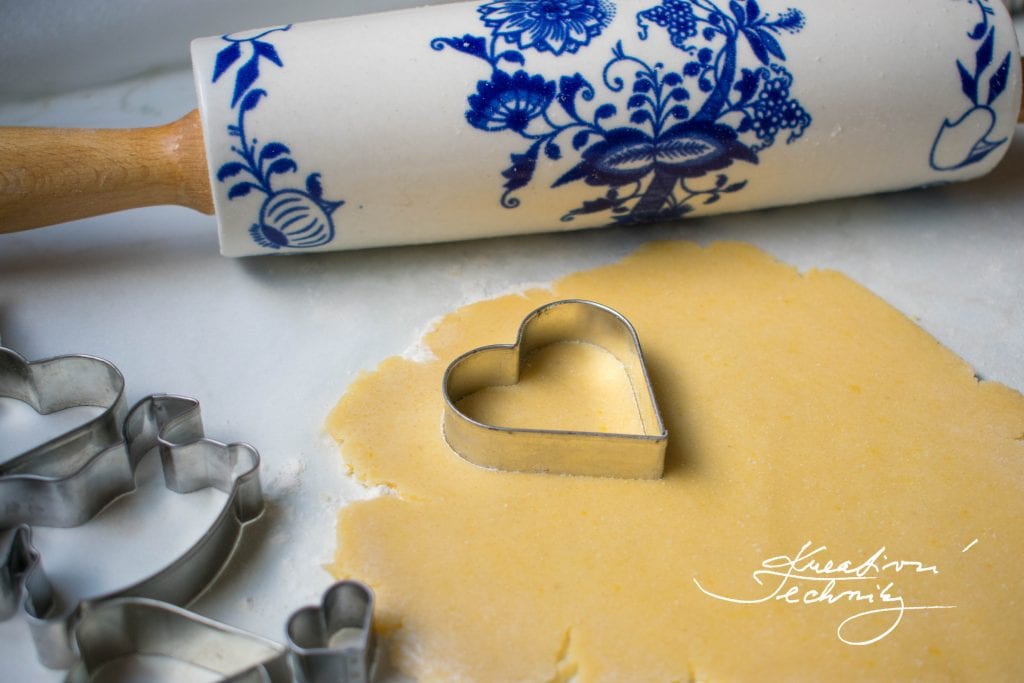 Bake Linzer cookies for about 6 minutes in an oven heated to 160 ° C. It depends on your oven. We never leave Linzer cookies alone, they bake really fast!

We need to be careful not to burn the cookies. Finished cookies must be slightly golden, not brown.

It is good to plan your baking by shape. The wheels are baked best. More complex and uneven shapes that have pointed corners and shapes with pinholes are better to bake separately and better guard. They bake faster. The pointed ends darken earlier.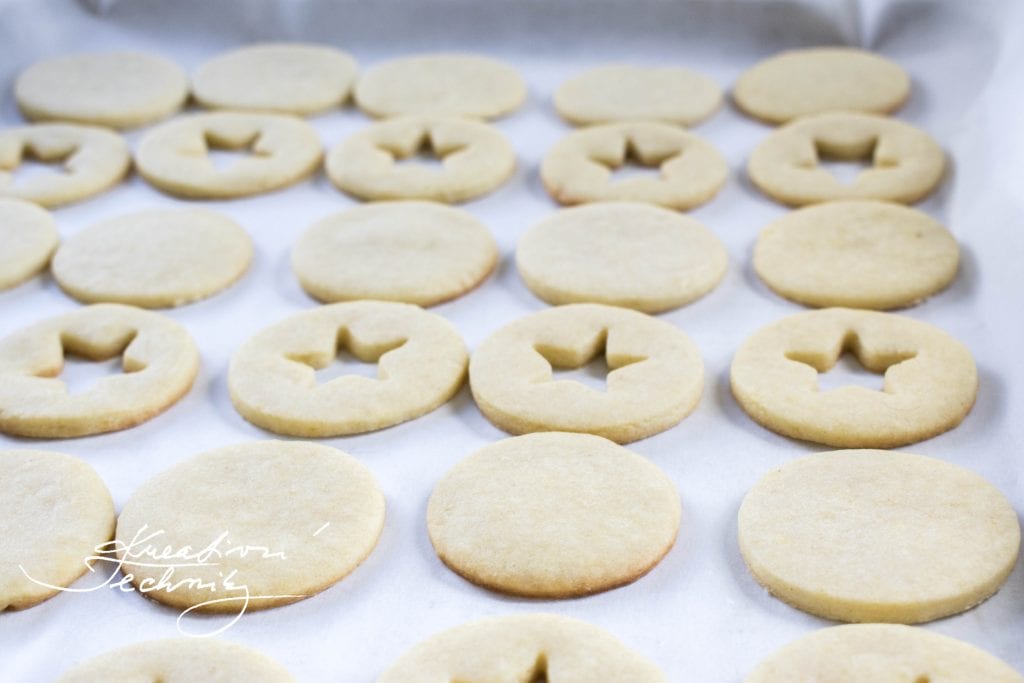 Let the candy cool down on the baking tray. Stick the cold cookies with jam.

Finally, grease the parts of the candy without the hole with your favorite marmalade, place the corresponding shape with the hole on top and carefully join. We don't push too much to keep the candy from bursting. It can be lightly dusted with powdered sugar.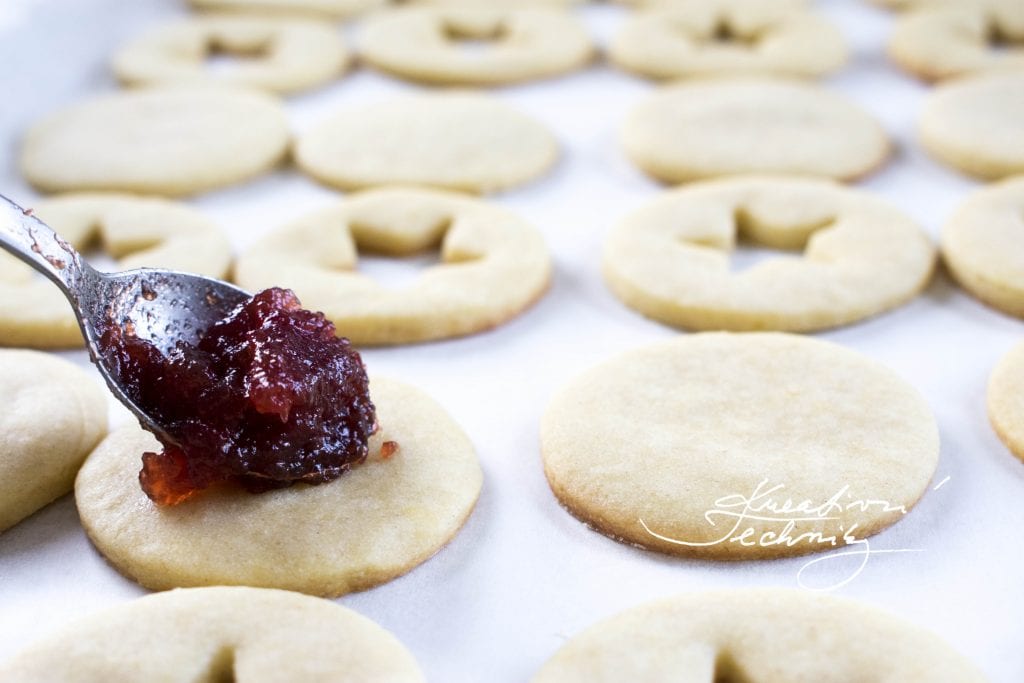 Storing Linzer Cookies
We put the glued Linzer cookies in a clean box lined with baking paper (in cool environment). We store Christmas cookies on the balcony and it is always delicious and supple.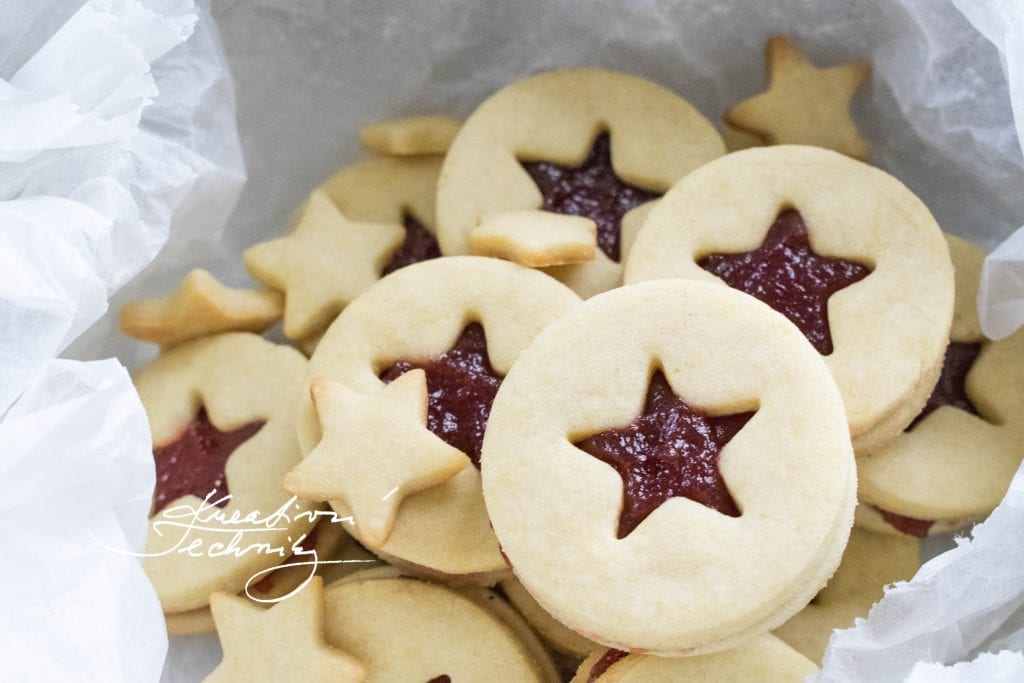 If you like Linzer cookies, try a great Linzer cake filled with apples. Linzer cake recipe .

Try delicious Christmas gingerbread .

Get inspired by the original Christmas decorations .