Christmas gingerbreads are one of the favorite Christmas sweets all around the world. We can make them in various shapes. It can be gingerbread people, stars, trees, animals and many others. Today we will learn how to make the gingerbread dough, the glaze and some tips how to decorate them.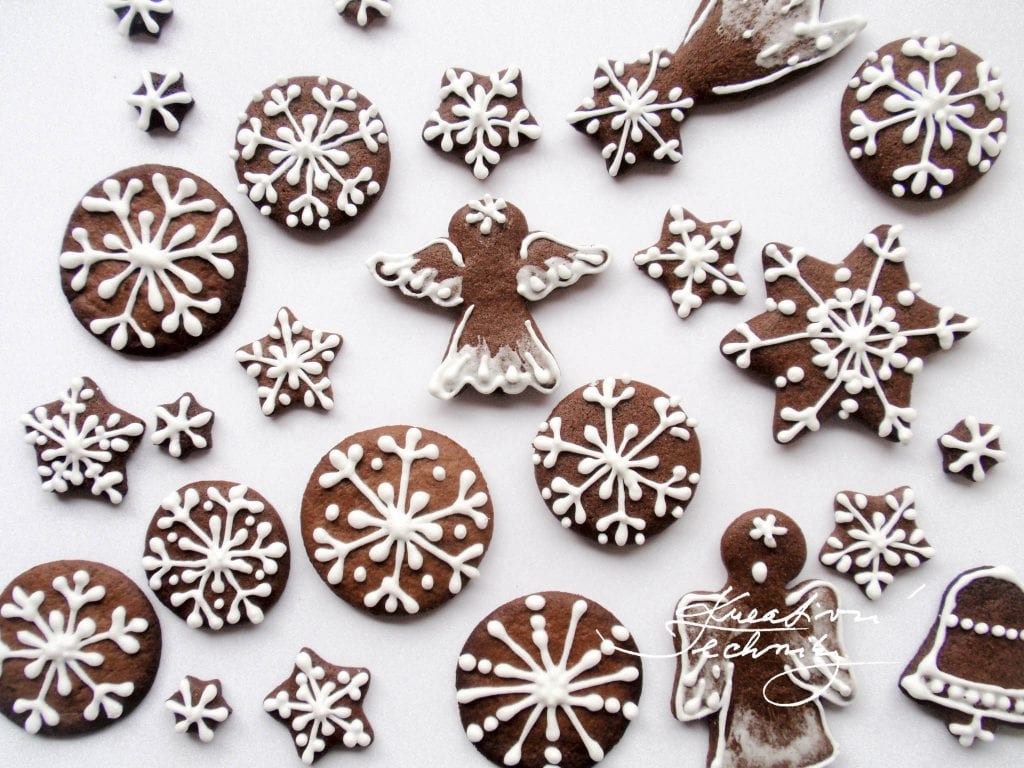 Chrismas gingerbreads recipe:
600g flour
200g honey
200g icing sugar
150g butter
2 spoons of cocoa (adds colour)
3 eggs
1 tea spoon of baking soda
2 spoons of milled gingerbread seasoning (cinnamon, clove, star anise, anise…)
Eggs to smear the gingerbreads
Gingerbread dough:
Mix the sift flour with seasoning and soda. Add lukewarm fluid honey, softened butter and eggs. Mix everything and work it out. A well worked-out Christmas gingerbread dough is shiny and smooth. It cannot crumble or stick. If the dough gets sticky, sprinkle the board with some flour and work out the dough a bit more. Wrap up the well worked-out dough into the HDPE bag and let it rest in the refrigerator for a few days.
Baking gingerbreads
Take the dough out of the refrigerator atleast an hour before starting to bake, so it warms up to room temperature. Roll out the dough in parts into slabs (about 3mm) and cut out the desired gingerbread shapes. Put the cut out gingerbreads on the baking sheet with baking paper on. Leave enough space in between the gingerbreads. They gain size and would come together. We bake the Christmas gingerbreads in a heated oven (170°C).
After taking the gingerbreads out of the oven, smear them with whisked eggs.
Once cooled down, decorate the gingerbreads with glaze.
The Glaze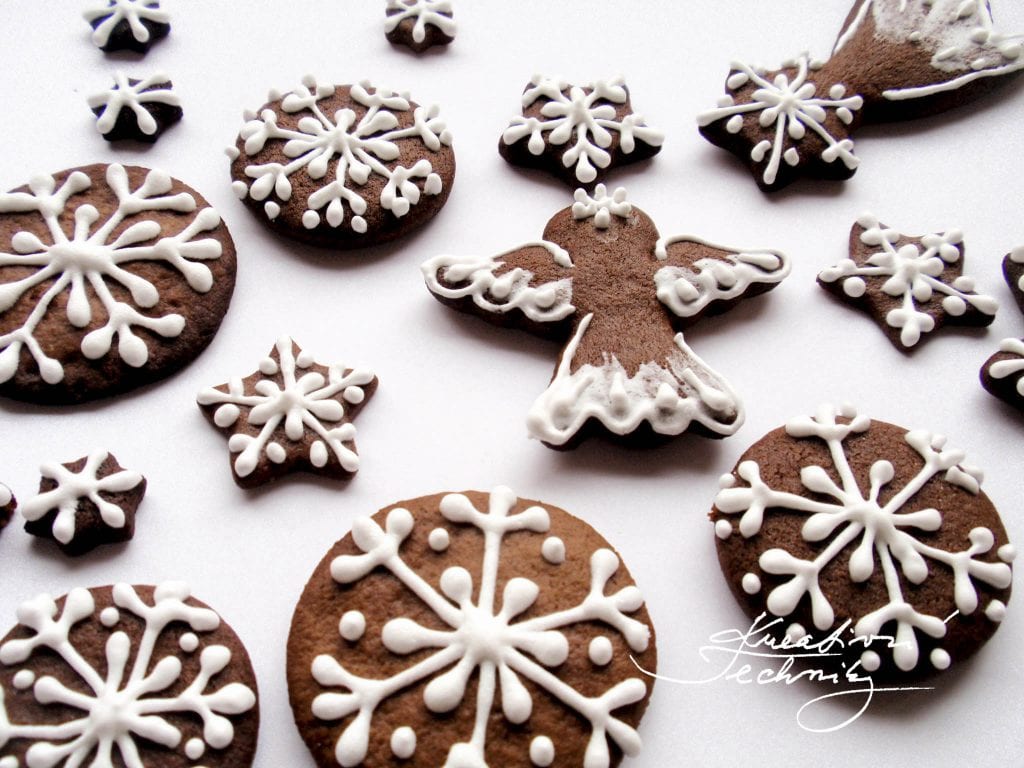 160 – 200g icing sugar
1 tea spoon of lemon juice

1 tea spoon of Solamyl
1 egg white
The gingerbread glaze has to be very well made. Sift the icing sugar through a sieve, add Solamyl, egg ite and lemon juice. Mix everything in a bowl, until the glaze gets fully white (approx. 30 mins.). A well made gingerbread glaze stretches a bit (no flowing or dripping). The finished dough needs to be covered at all times, so it does not dry out.
Decorating Christmas gingerbreads
Decorating gingerbreads requires a certain does of patience. We decorate the gingerbreads with the help of some bought pointy bags or with some paper cornets filled with glaze. If we decide to decorate the gingerbreads with multiple colours, we need to have a seperate bag for every colour. Colour the glaze with food colouring.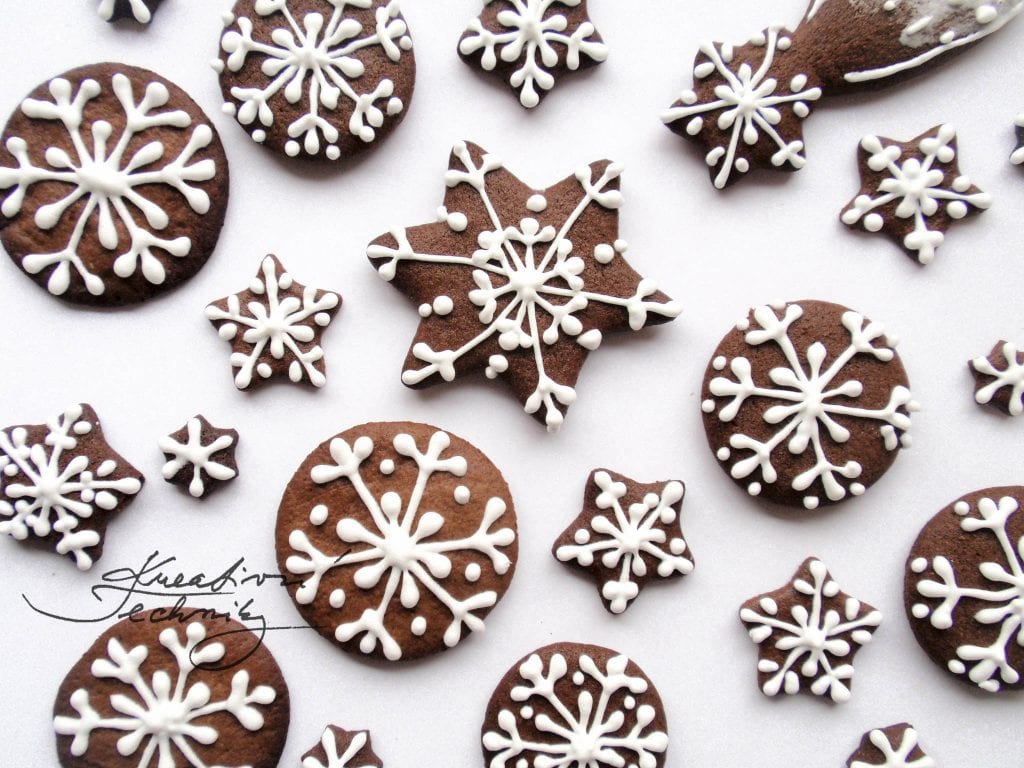 We can make gingerbread dough not only Christmas gingerbread, but also a beautiful advent wreath from gingerbread.