Linzer Cookies Christmas Tree. Linzer Christmas cookies do not always have to be made the old classic way, two pieces glued together with jam. Do you want to bake with your children? They can create nice 3D Christmas trees out of Linzer dough. Kids will love these small Linzer dough Christmas trees and will surely like to take part in making them. They will have something of their own on the Christmas table.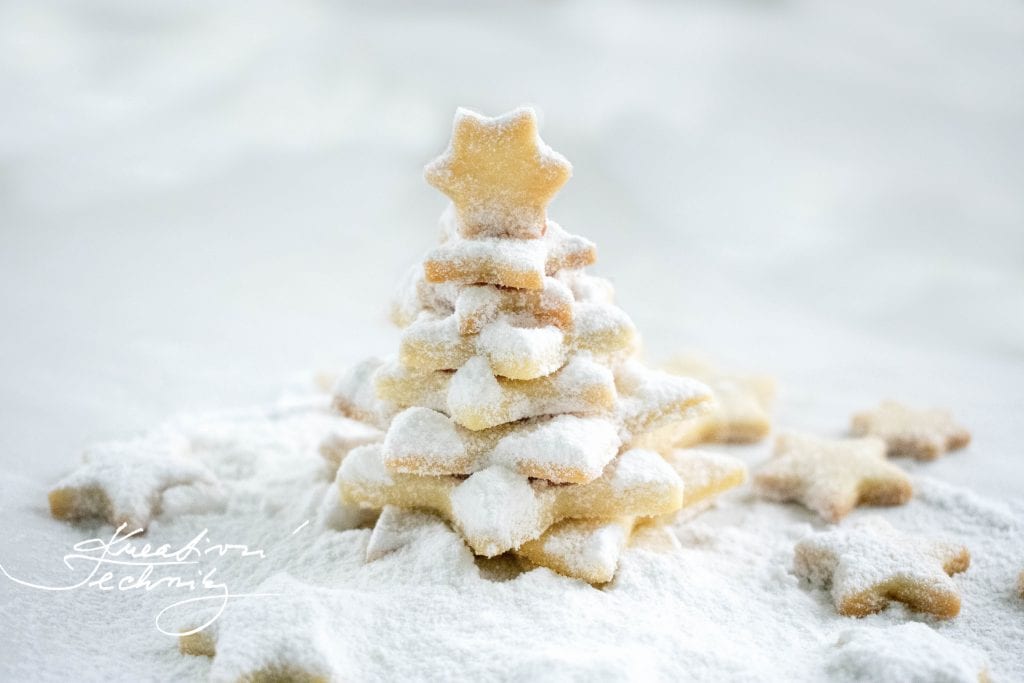 First, we need to choose a cookie cutter. We will make the tree out of identically shaped cookies. Stars are the obvious choice, but if we do not have them, we can also use circles or flowers. We chose the classic route, the stars. It is important to have at least three sizes of the chosen cutter.
Ingredients for Linzer Christmas cookies, Linzer dough recipe and dough kneading can be found below…
Instructions
First, prepare baking sheets and cookie cutters. Take the dough out of the fridge. Turn the oven on at 160°C. Let the dough rest for a while, so that it does not crack whilst rolling and we roll a layer.
We have prepared cookie cutter of three different sizes. For each tree, cut out two pieces of each size. So when gluing together, the tree is more stable. If we have five different sizes of the cookie cutters, one of each is enough. Bake smaller shapes separately to avoid burning them. They will bake faster.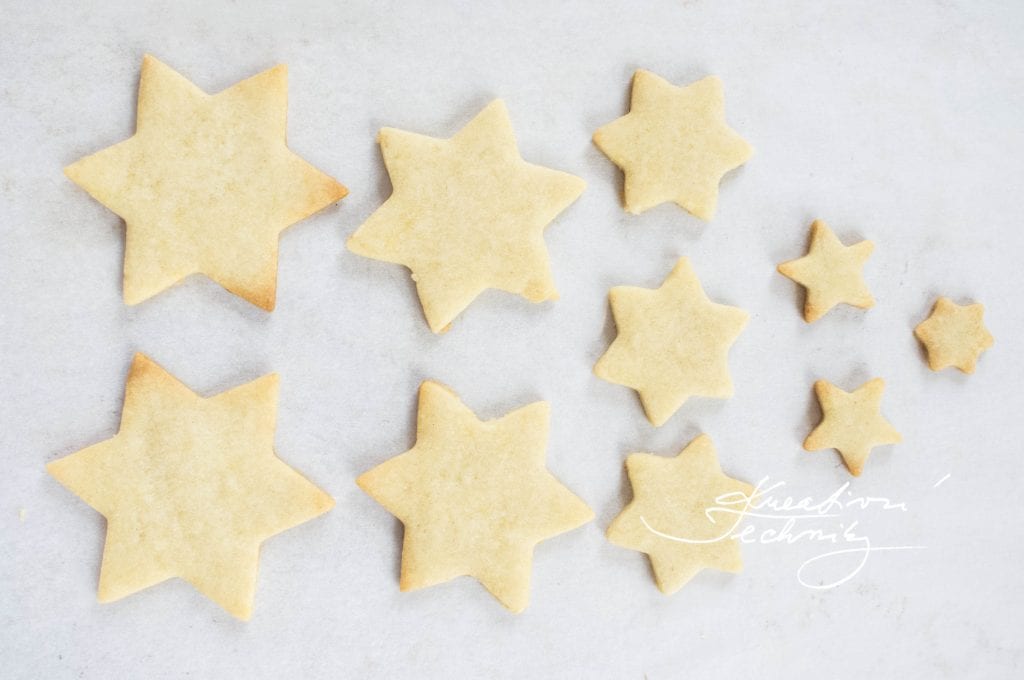 Bake each individual size, let them cool down and then start gluing them together.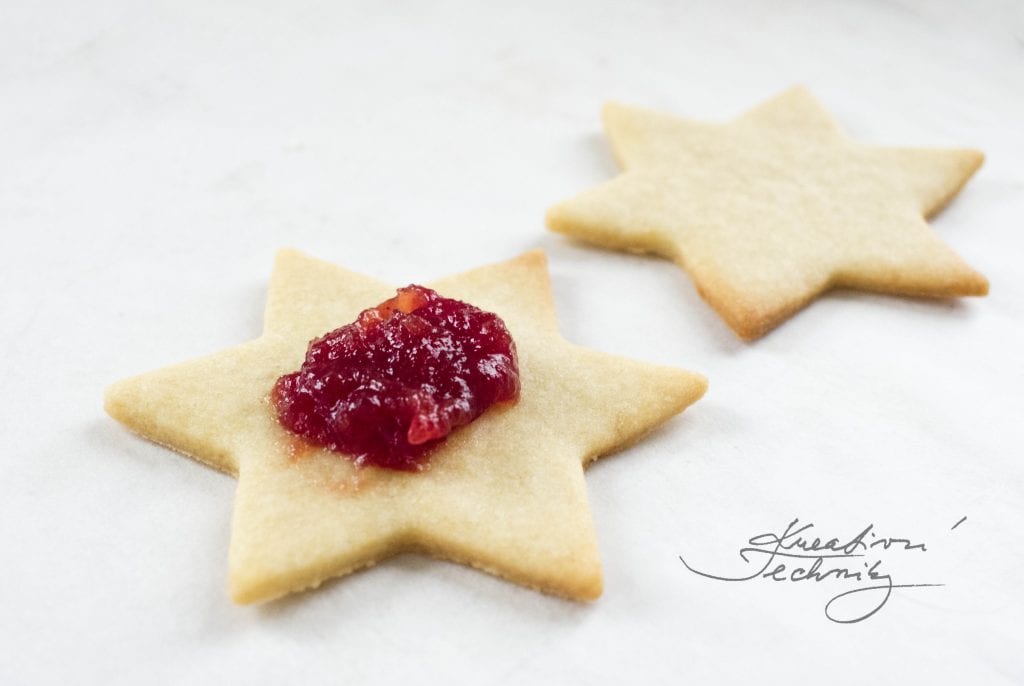 Start with the biggest stars at the bottom and work your way up to the smallest ones at the top.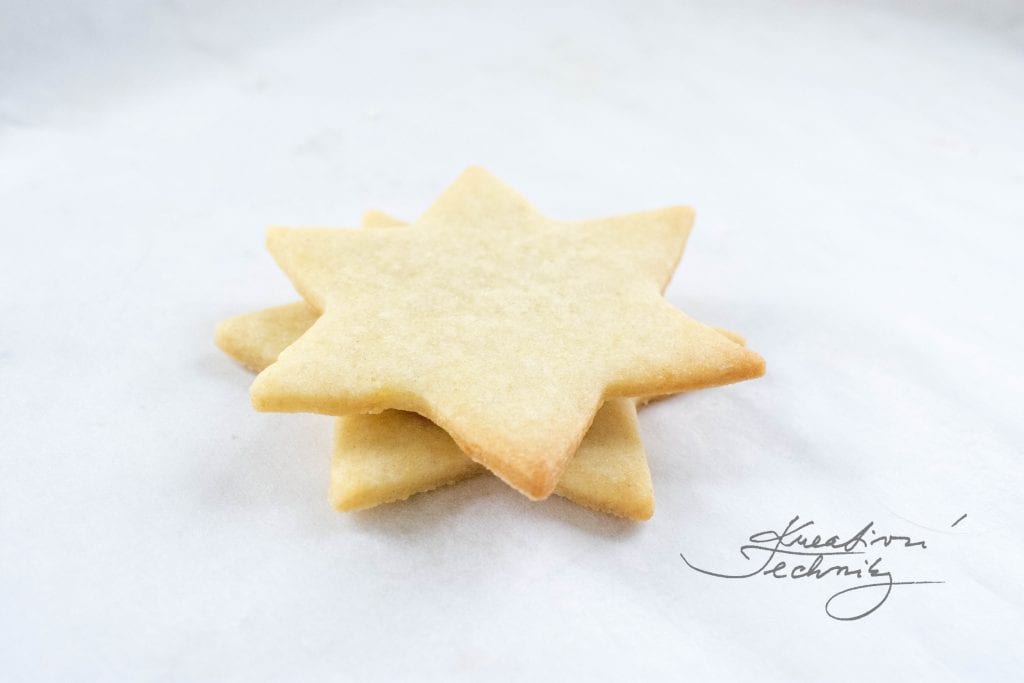 Glue the stars together with the help of jam, just as we do when making Linzer cookies. We always turn the stars opposingly to the previous, so that the tips of the stars come out of the gaps made by the previous star. The finished tree will look better.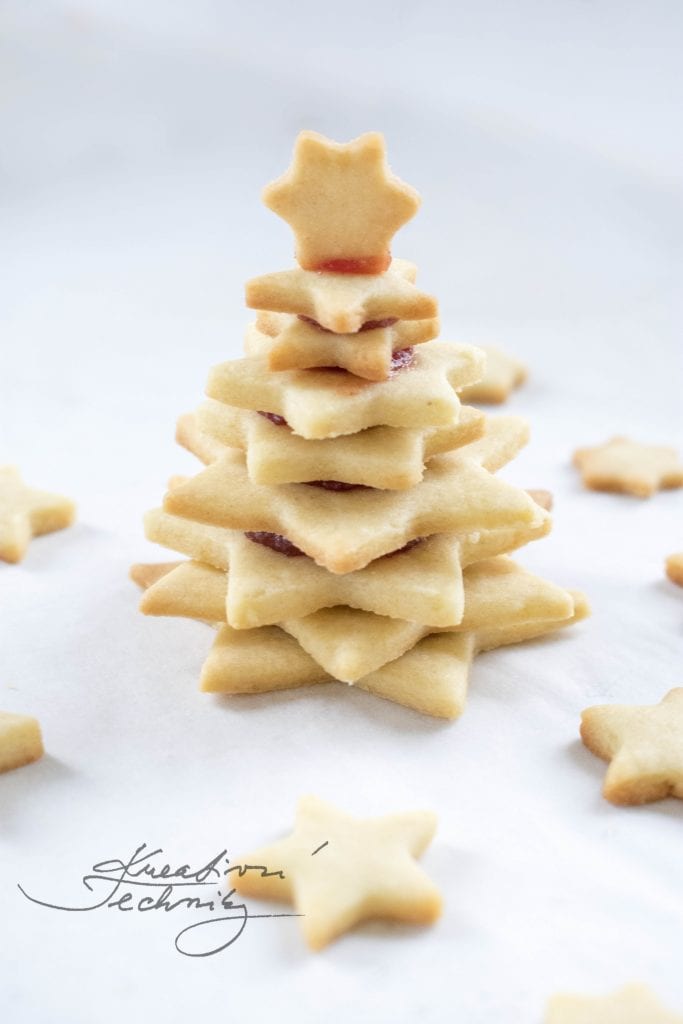 Put the smallest star at the top on its tips. Finally add some "snow" by icing the tree with sugar.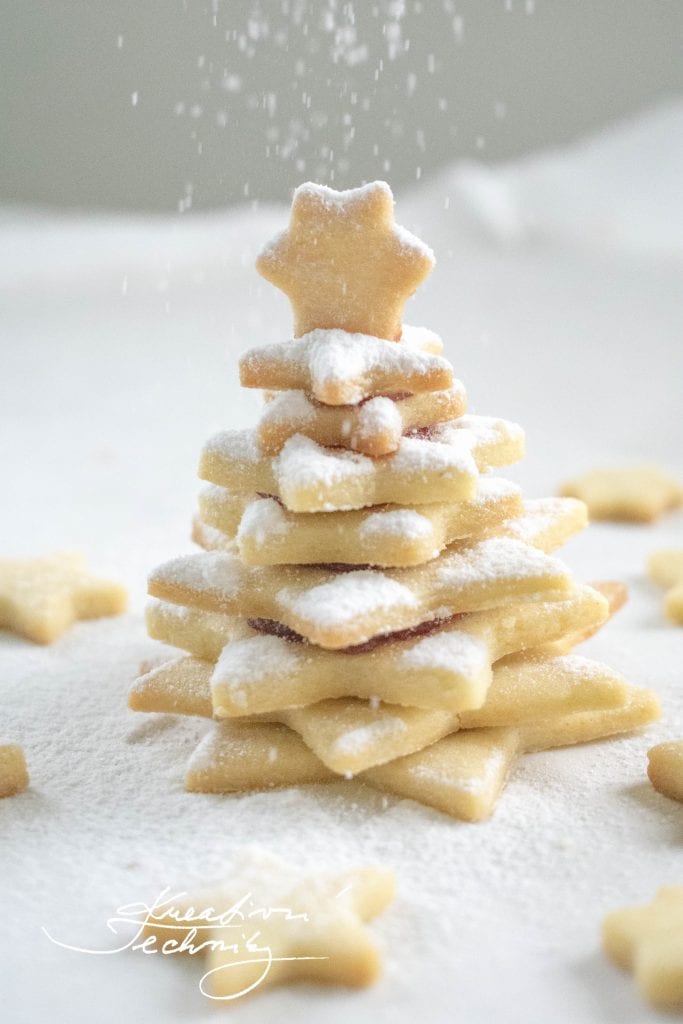 If you like Linzer Christmas cookies, try out our great Linzer apple pie. You'll find the recipe here.
Have a look at some other tutorials for autumn and Christmas decorations. You will find tutorials for candle making, baking Christmas gingerbreads, patterns for Crochet Christmas ornaments and many other DIY tutorials and ideas.