Paper Christmas wreath for the front door. This decorative Christmas wreath can be made of different materials. We decided to use gold wrapping paper. It is cheap, decorative and easy to get.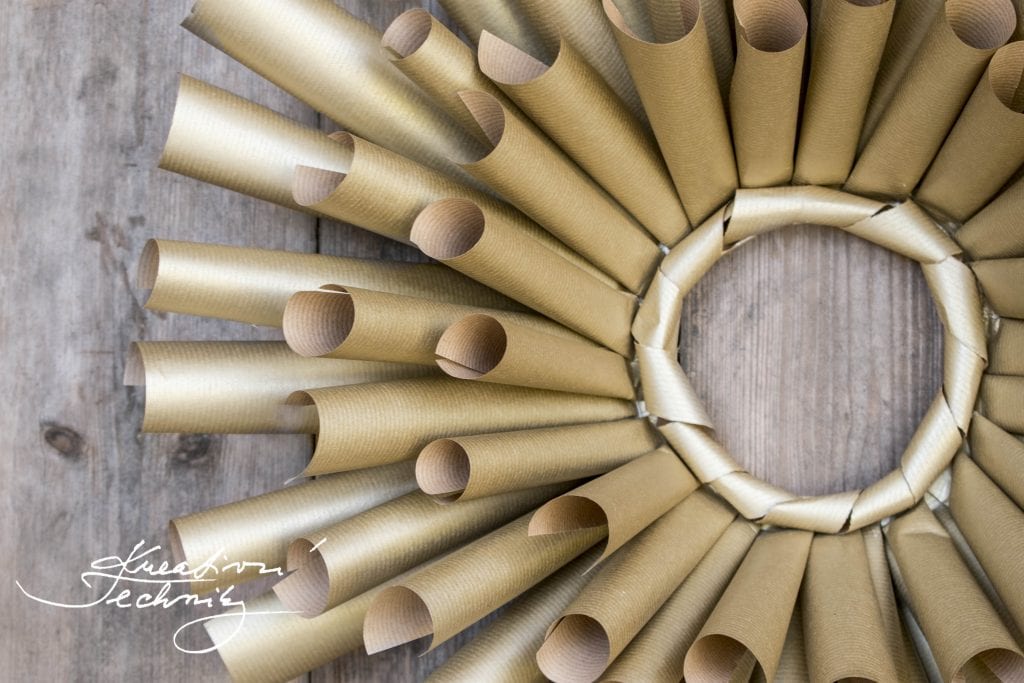 A gold wreath looks very festive, we can use it as a decoration not only on Christmas, but anytime during the year. We can hang it on the wall or on the door.
Material
gold wrapping paper
scissors
melting gun
stapler
cardboard
tape measure / ruler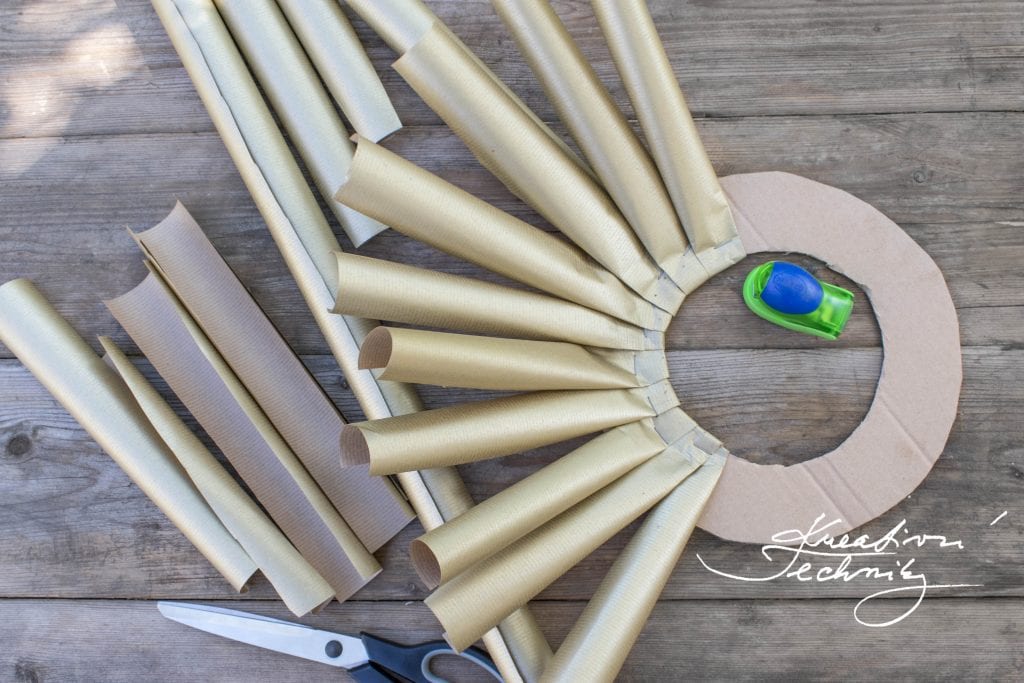 Tutorial
We will make a simple Christmas wreath on the door made of gold wrapping paper.
We take a firm, strong cardboard and cut out the base of the wreath. To make the annulus, we can use a dinner plate for the outer perimeter and a dessert plate or bowl for the inner perimeter. Trace them on cardboard and cut out the annulus.
We prepare strips of paper about 6 – 8 cm wide and about 10, 15 and 20 cm long.
It is not necessary to have all the strips exactly the same and with the same width. This creates a slight irregularity. The finished wreath does not look drab.
We gradually roll the roll and cut off the individual strips of paper. Roll up each strip of paper into a slight cone, sew the end with a stapler and glue it to the base ring.
As the paper is unwound from a roll, the individual strips curl well into the desired shape during the making of the wreath. The wrapping paper curls itself. It makes our job much easier.
First, attach a loop on the back (bottom) of the basic annular ring. That makes hanging the wreath much easier. We can make it out of paper or a string.
If you want to be working faster, use a stapler to help you with the wreath.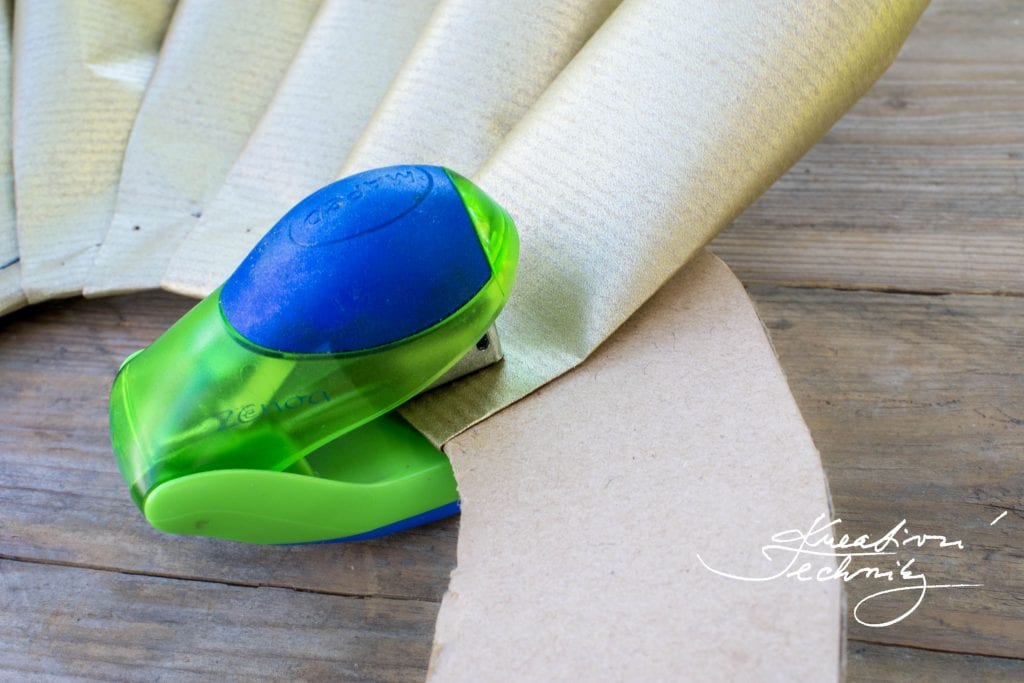 Sew each individual roll with a stapler.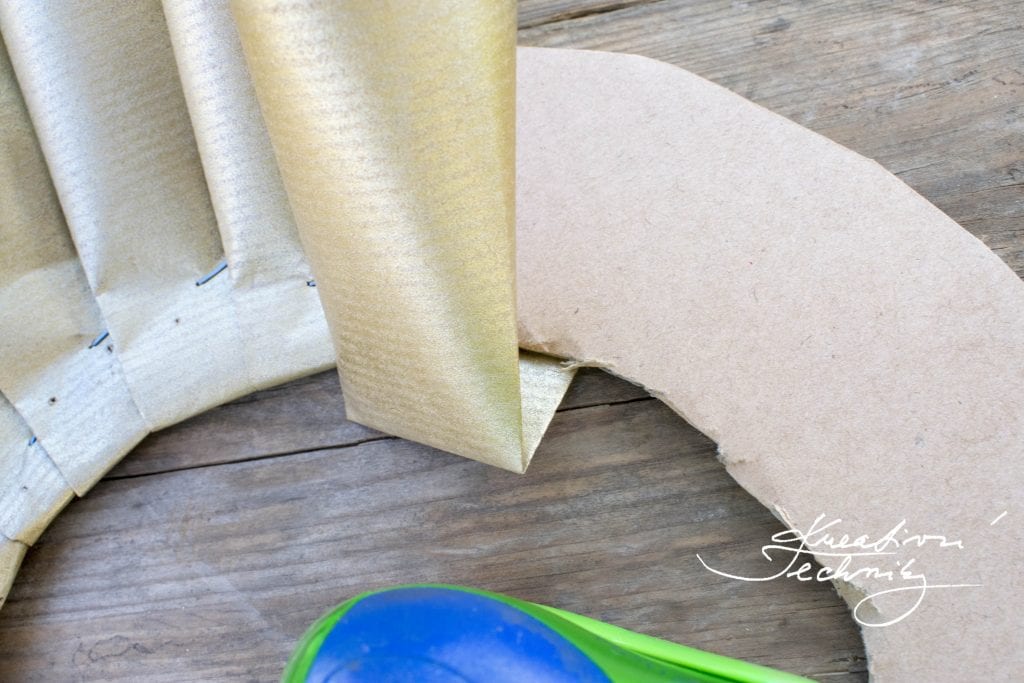 If we have enough time, first sew the individual rolls with a stapler and then glue them one by one with a hot melt gun.
Gradually sew or glue individual rows of paper rolls.
Glue the first row. When adding paper rolls in the second row, make them "overlap" the gaps of the previous first row.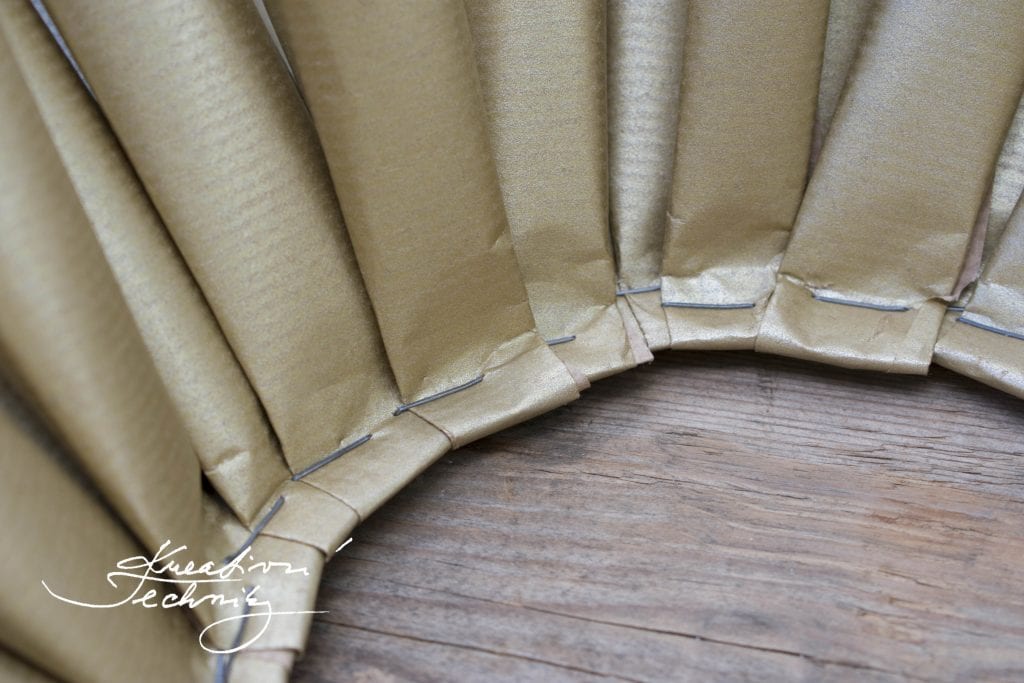 We add the third row in the same way. Again, we overlap the gaps of the previous second row.
The inner edge is not looking very nice.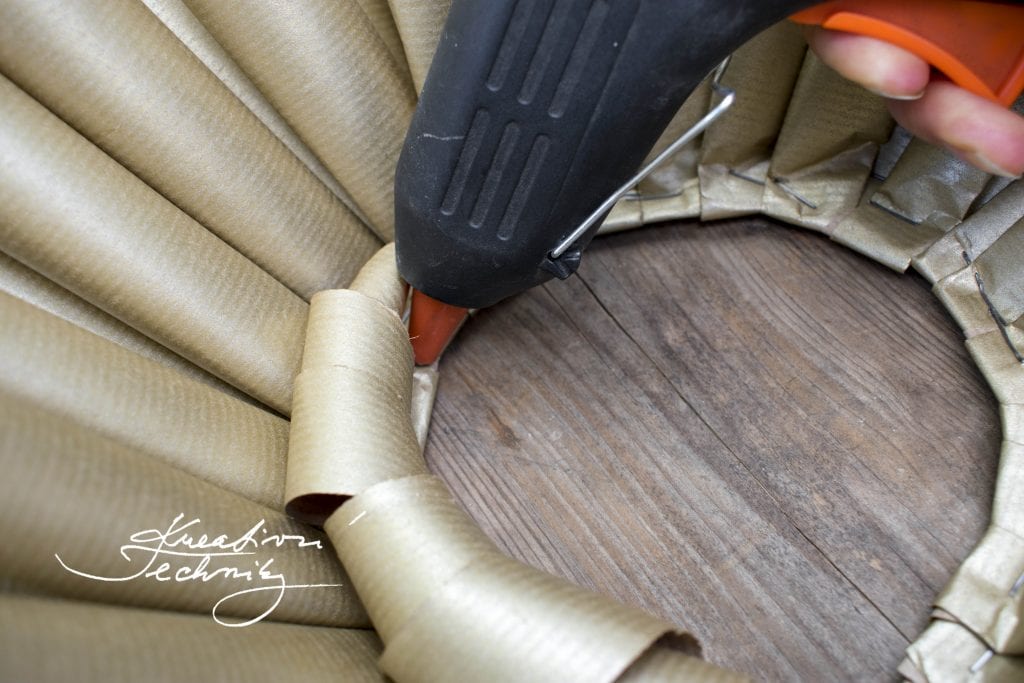 Therefore, cut off a strip of paper about 3 cm from the edge of the roll. Spread this strip, gently roll it into a spiral and glue it to the center of the wreath using a hot glue gun.
This clears the center and the Christmas wreath on the door is finished.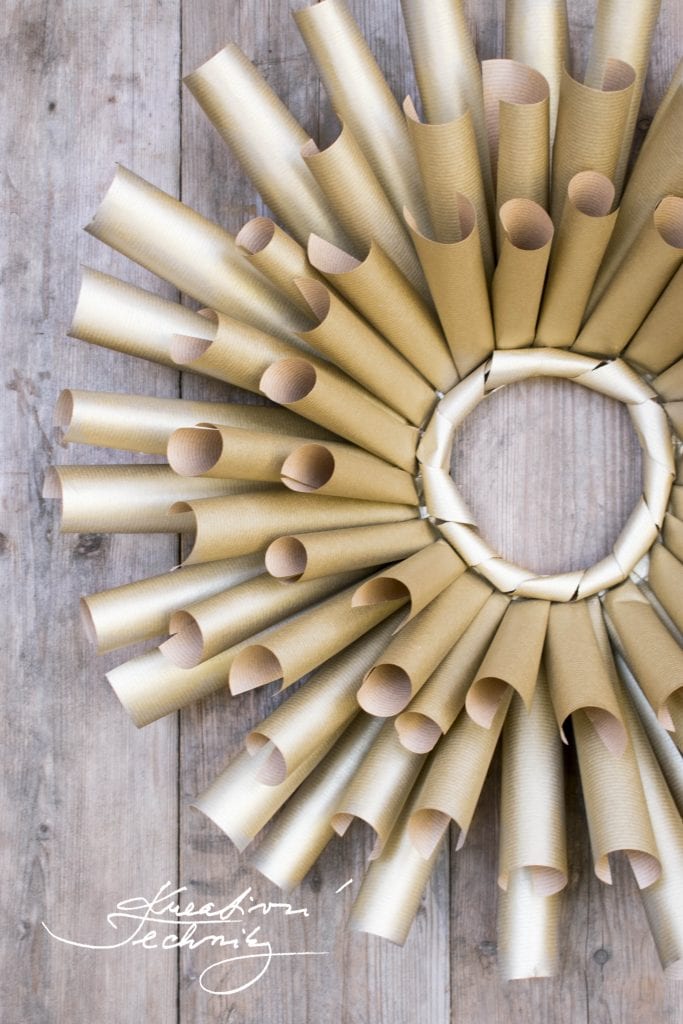 Looking for inspiration for Christmas decorations? Browse our tutorials to make beautiful Christmas and Advent wreaths, Christmas decorations and ornaments.
Try homemade recipes for Christmas gingerbread, Linzer and other popular Christmas cookies.