Jar crafts diy ideas with lavender. We can make the lantern from the jar quickly and easily. Creating from glass is very popular, since the material is very easy to get. The finished decorations look very nice and it's great fun for summer days.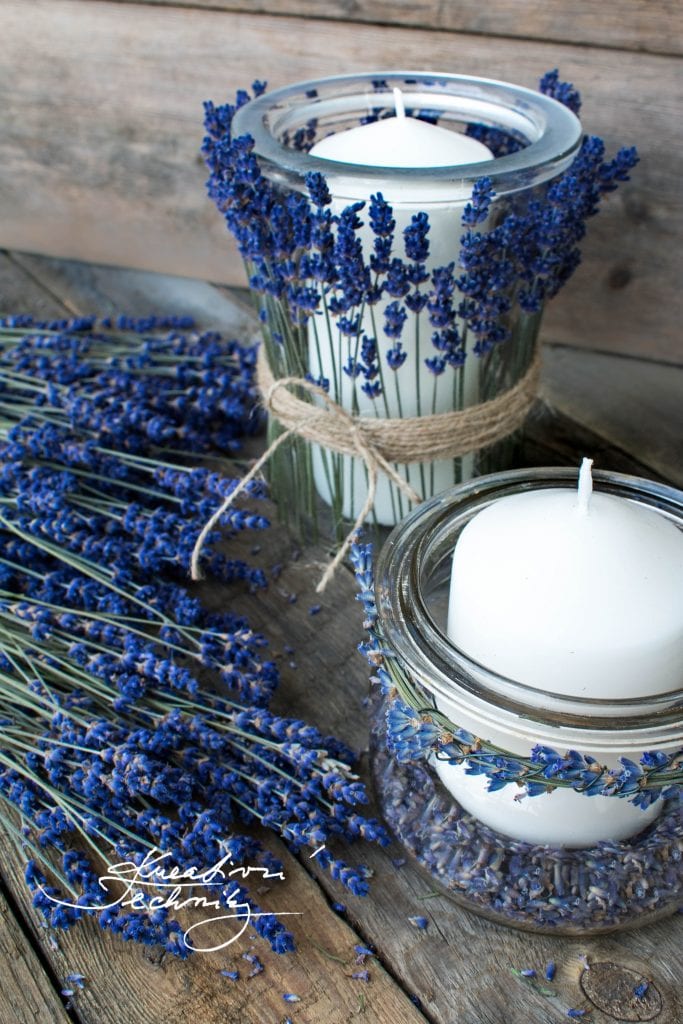 We upcycled old jars and made them into original decorative lanterns decorated with fragrant lavender flowers. We can find old preserving jars at home and we can grow lavender in the garden, on the balcony, in the pot behind the window or get it on the market.
We do not have to be particularly skilled, and yet, according to this manual, we can create a beautiful home decor or an original handmade gift.
The production of a similar candlestick does not take much time. After a while we have a romantic decoration for the apartment or a gift at the last minute, which also costs almost nothing. A candlestick from a mason jar can be a nice treat if we go to a summer party or a barbecue and want to bring a small gift to our host.

Material:
lavender flowers
candle
old mason jar
floristic wire
pliers
Tutorial:
Prepare a clean mason jar that fits the selected candle with its size and shape (or vice versa).
1. Lantern from jar with lavender garland
The first possibility we will introduce you to is a lantern decorated with a wreath made of lavender flowers.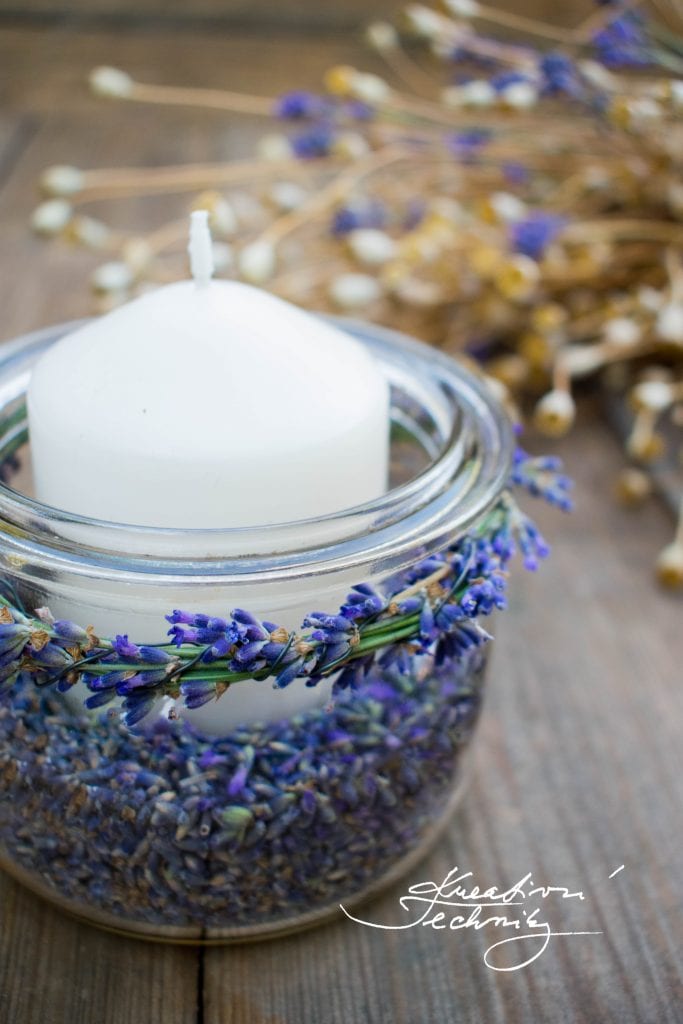 We take the flowers of freshly cut lavender and fold them one after the other, like a wreath. One by one, we tie them with a floristic wire. We create a tiny, lavender wreath that we wrap around the entire edge of the glass.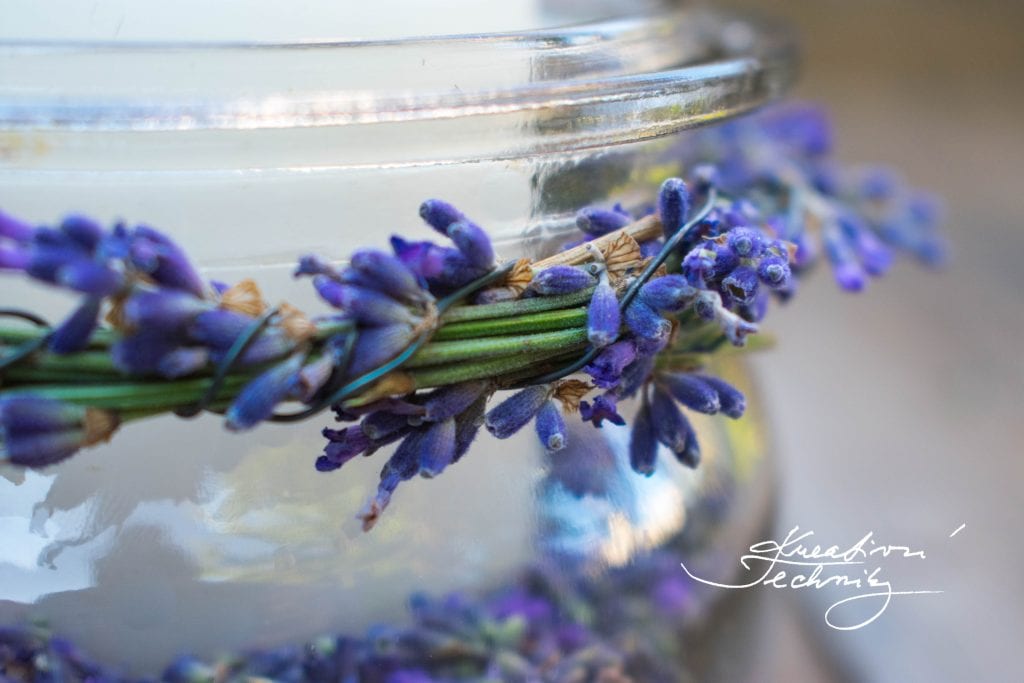 2. Lantern from jar with lavender flowers
The second variant is a manual for a lantern decorated with whole lavender spikelets.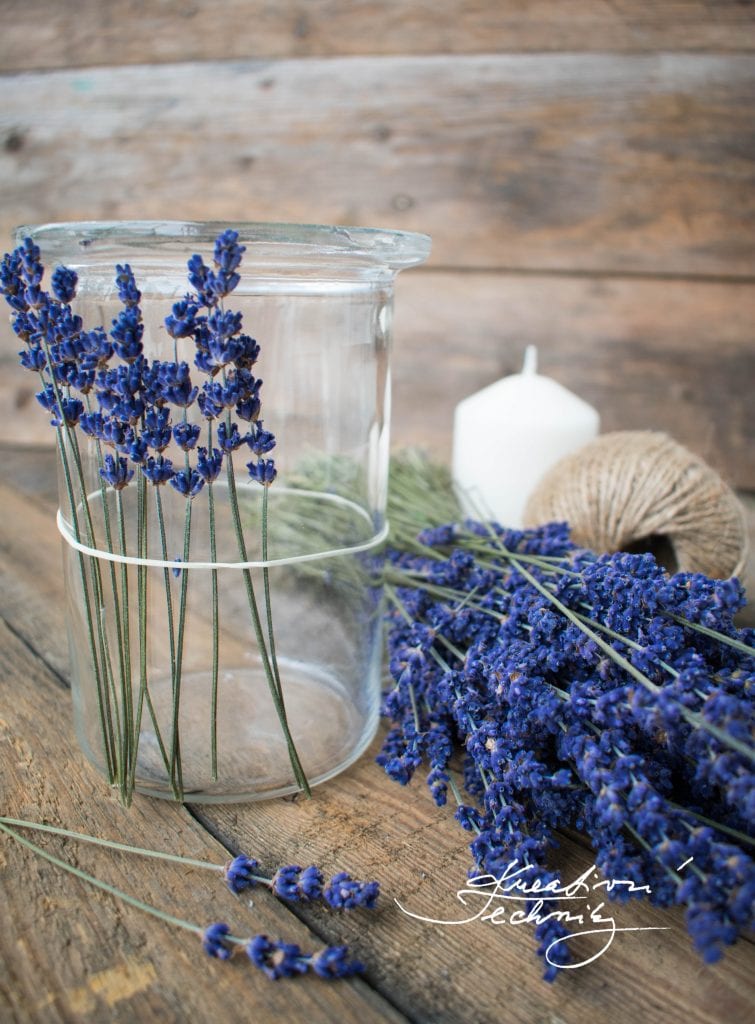 Put a thin elastic band on the jar and slowly insert the lavender spikelets behind it all around the glass. The decoration will hold well. Finally, we tie the glass with a string. This lantern is better to form from dried lavender. From the fresh, the flower spikelets would bend.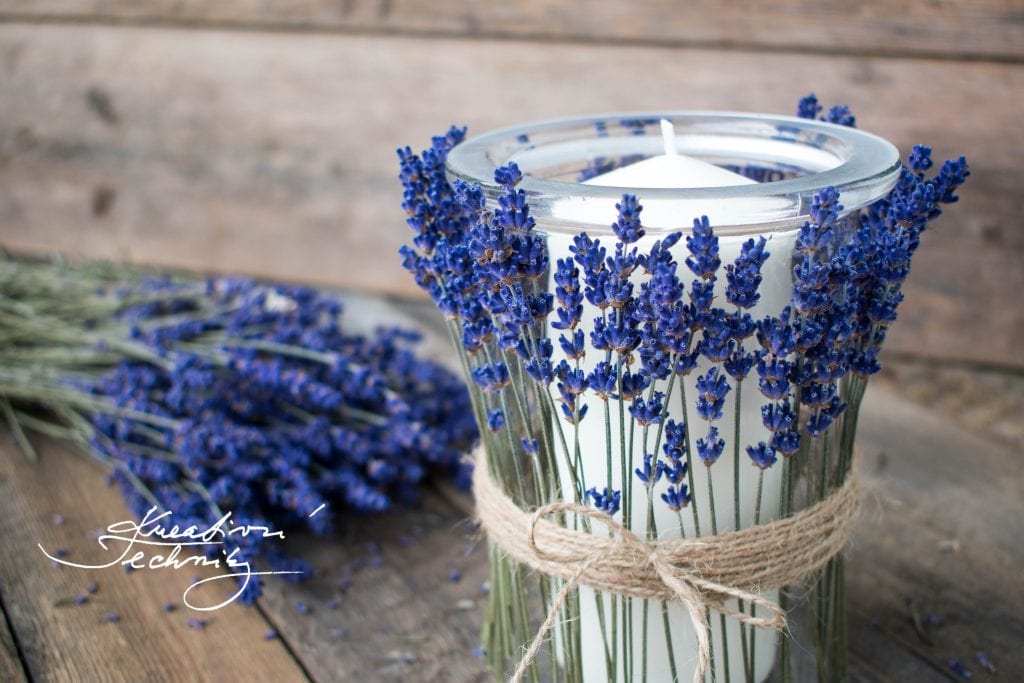 Lanterns from jars can be used to make the summer atmosphere more pleasant while sitting in the garden, or as a decoration for the apartment in Provance style. Lavender is a very popular flower for making accessories and decorations.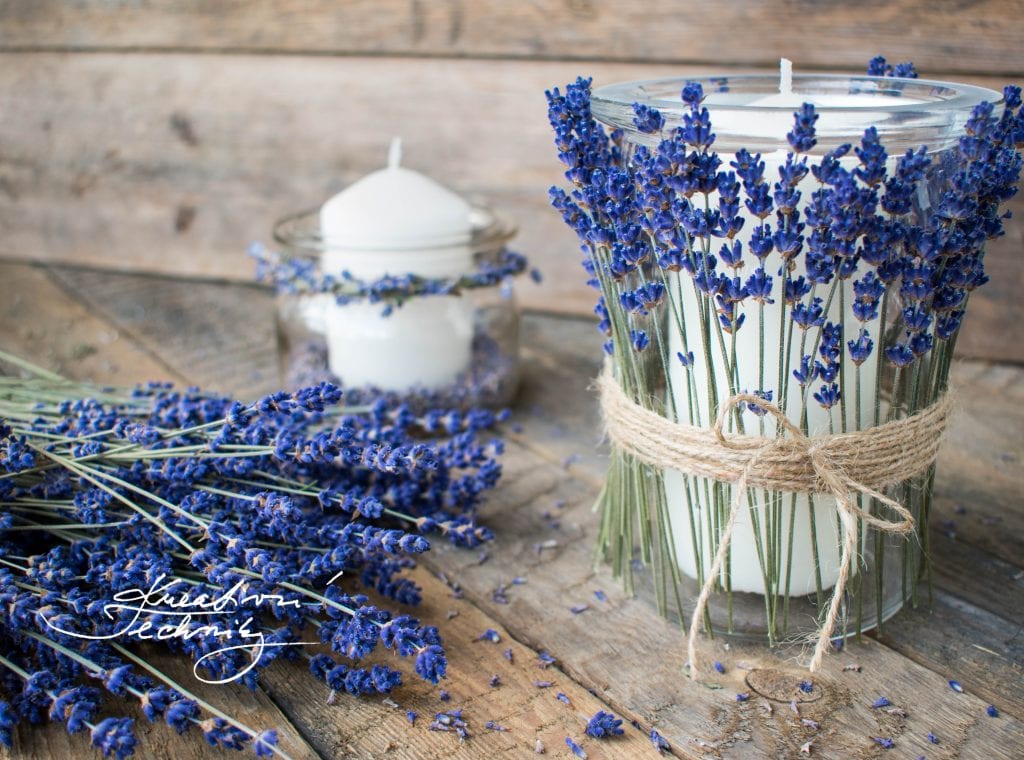 Our jar crafts DIY candlesticks from lavender are ready. See our other original lavender decoration tutorials.