Today, we'll show you how to make an easy Valentine's day decoration. Are you about to celebrate your love? Or do you just want to make yourself a romantic decoration? If that is the case, we have a tutorial that can inspire you.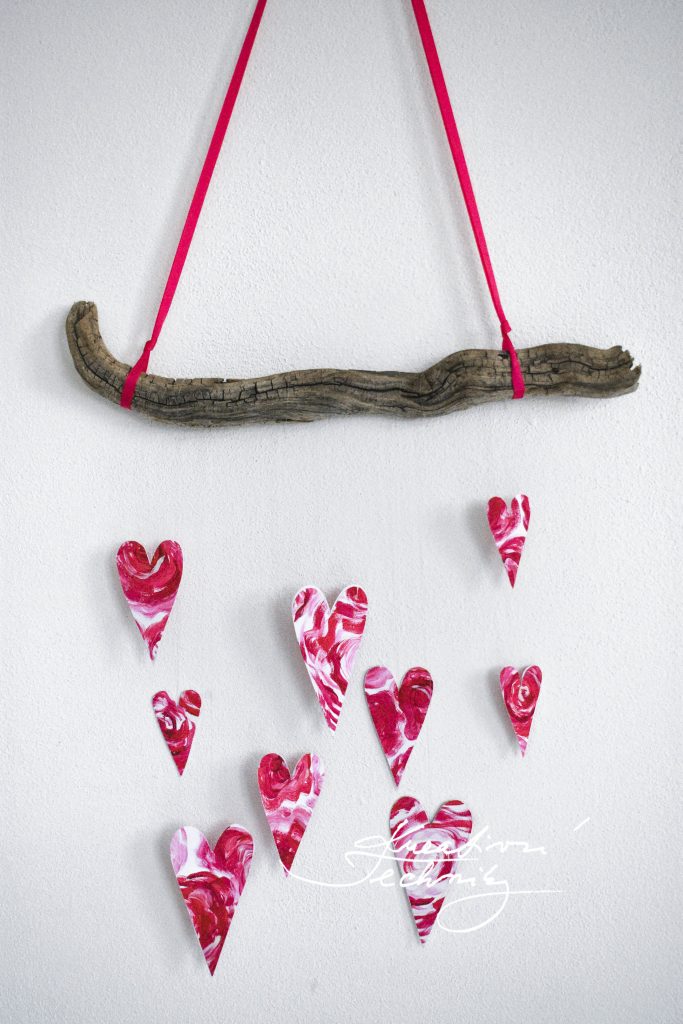 This celebration of love and affection has a long tradition in the US. It is celebrated annually on February 14. The main motif of this day is a heart. We chose this motif in a form of a heart curtain that can be hung on the wall.

Used Material
sturdy paper
temperas
glue
thread
a small stick
ribbon
scissors
Used templates for donwload
Tutorial
We draw a motif of roses on a sturdy paper (you can copy it from the attached template) and cut out the hearts. Glue the line or thread on the hearts and glue it together with another heart to make it double-sided. We tie individual hearts to a stick. We can use a bamboo stick as well. We tie the ribbon and have the decoration ready for Valentine's Day. This decoration can be used on a wall, window or even a door.