This pear dessert is our favourite, we have been baking it for many years. We have a recipe for a poppy seed pie from an old pot cookbook. We bake this dessert in different variations, each time with different fruits according to the season. The recipe is for pear pie on a baking tin. The cake can be baked with fresh and compote fruit. The tart is very tasty and with ripe pears beautifully juicy. Poppy in the cake crunches pleasantly.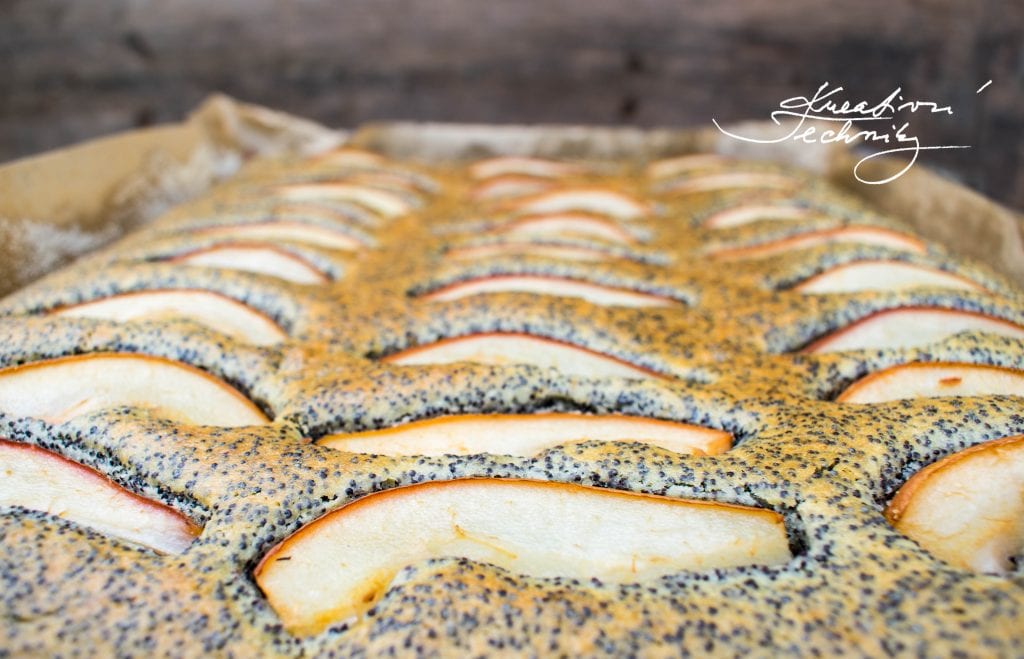 This is a recipe for a fast baked dessert with pears. The making will take less than an hour.
Ingredients
1 cup of plain flour
1 cup of semi-flour
0, 5 cup caster sugar
1, 5 cup unground poppy
1 baking powder
2 eggs
1 cup milk
1 cup oil
6 – 7 pears
sheet greasing oil
coarse flour to sprinkle the baking sheet with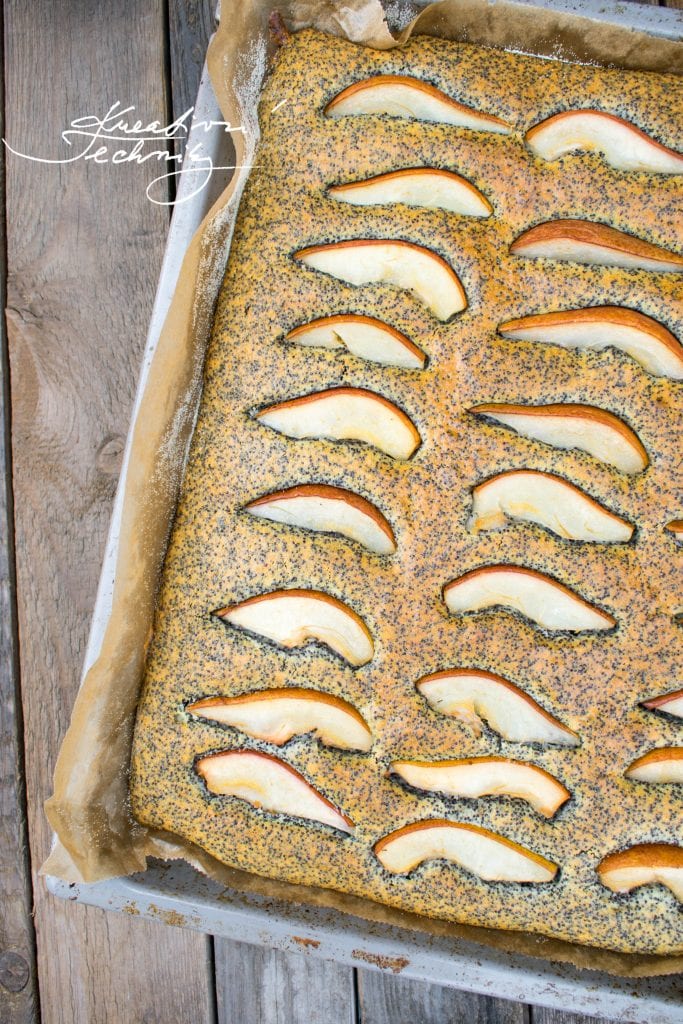 Pear dessert recipe
We start by preparing the pears we want to put on the cake. We pick ripe juicy pears with a thin skin. Wash the pears thoroughly, cut them in half, remove the stem, the core and cut them into half-moons. Depending on the size of the pear, we make 8-10 pieces out of each pear.
Prepare the baking tray. Grease the plate with coconut oil or other grease and sprinkle it with coarse flour, or overlay it with baking paper.
Prepare the dough for the pie. Whisk the eggs with sugar and oil into the foam. Mix both flours with poppy seeds and baking powder. Mix them oney by one together with the milk into the whipped foam.
Spread the finished dough on the prepared baking tray. Put sliced pears on top of the cake. We stack them so that the cake not only tastes good, but also looks nice on the plate.
Bake the pear cake in an oven heated to 180 ° C until it turns golden/brown for 35 – 40 min. Let the cake cool down, cut into pieces and serve. It tastes both children and adults.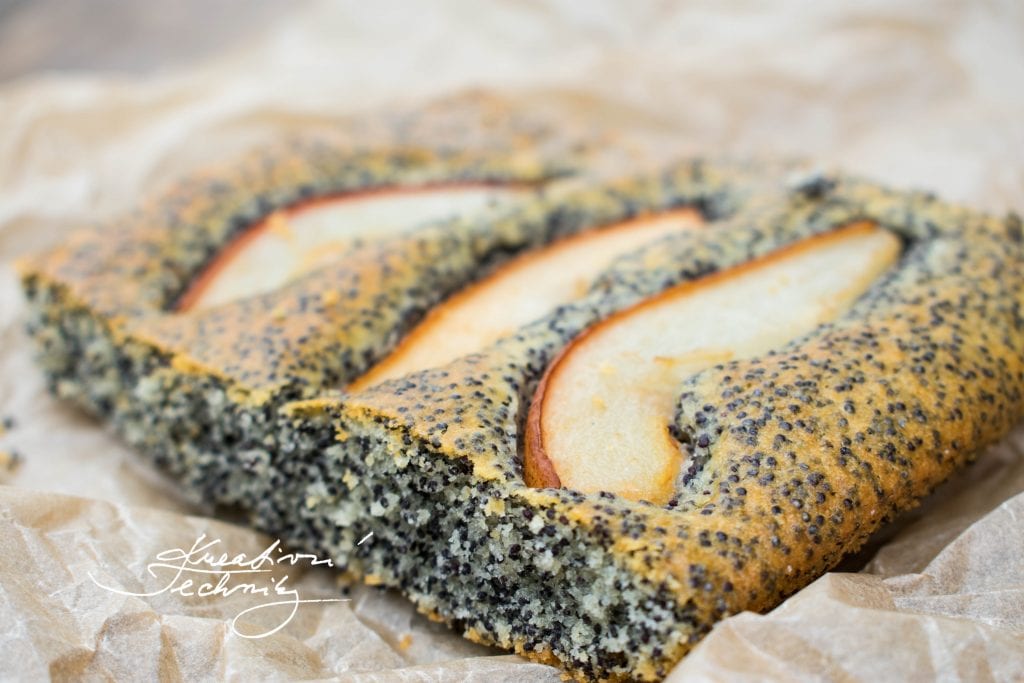 Do you enjoy baking? Are you looking for other recipes, which you can try or get inspired by? Take a look a tour other recipes here. If you are looking for other unbaked cake and dessert recipes, continue here.