The Easter lamb cake is a traditional Czech dish. Every year, we do not prepare only festive decorations, but also many traditional goodies. The Easter lamb certainly is one of the most popular Czech Easter traditions. There are countless recipes and doughs for baking a lamb cake. This time we decided to bake a soft curd lamb cake. It is very tasty and soft. You should definitely try baking one. Check out our recipe below!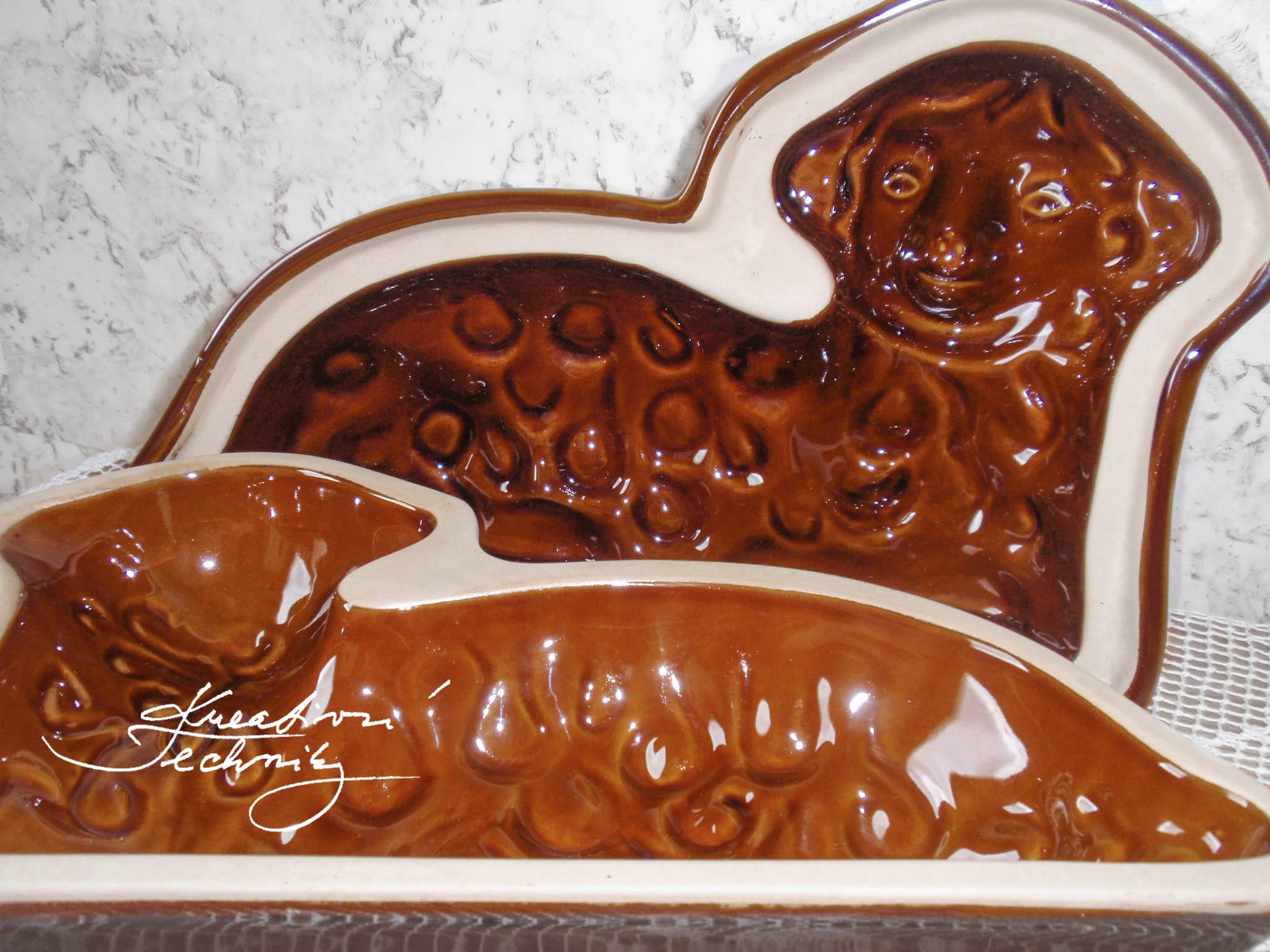 Ingredients
1 soft curd (250 g)
200 g butter
10 tablespoons of powdered sugar
4 eggs
1 vanilla sugar
11 tablespoons of semi-flour
1/2 baking powder
5 tablespoons of milk
(cocoa)
The amounts are for a big form.
Recipe
First of all, we prepare the form. Grease it with a piece of butter or coconut oil and sprinkle with coarse flour.
Separate egg yolks and egg whites. 
Whisk the tough snow from egg whites. Wipe the butter with sugar into the foam and add the whipped egg yolks. Gradually add other ingredients, curd, milk and flour mixed with baking powder. Finally, lightly mix in the stiff snow.
We can add cocoa into half of the dough, then the lamb will be marbled. It depends on taste. Some like cocoa, others don't.
Carefully pour the curd dough into the prepared, greased and dusted with flour form.
We move carefully with the form, do not knock it too much, so that the dough remains fluffy and does not curdle.
Put the form in the oven heated to 180 ° C. After a while (about ten minutes), turn the oven down to 160 ° C.
Bake slowly for 50 minutes. Try if the lamb is ready. If it does not stick, remove it from the oven, allow it to cool and then fold it out. Try piercing the dough with a skewer.  If it does not stick, remove it from the oven, allow it to cool and then get it out of the form.
A cooled Easter lamb made of soft curd only needs some sugar and a decorative ribbon.
The Easter lamb is not only a great dish, but can also serve as an amazing decoration.
Here you can find Easter lamb pound cake recipe.