We have a recipe for delicious homemade ketchup from our friend Helča. She does it regularly every year and has provided us with her proven recipe. If you're looking for a great recipe for homemade tomato ketchup, you're in the right place! According to this recipe, you will prepare sweeter, slightly spicy ketchup, which will disappear.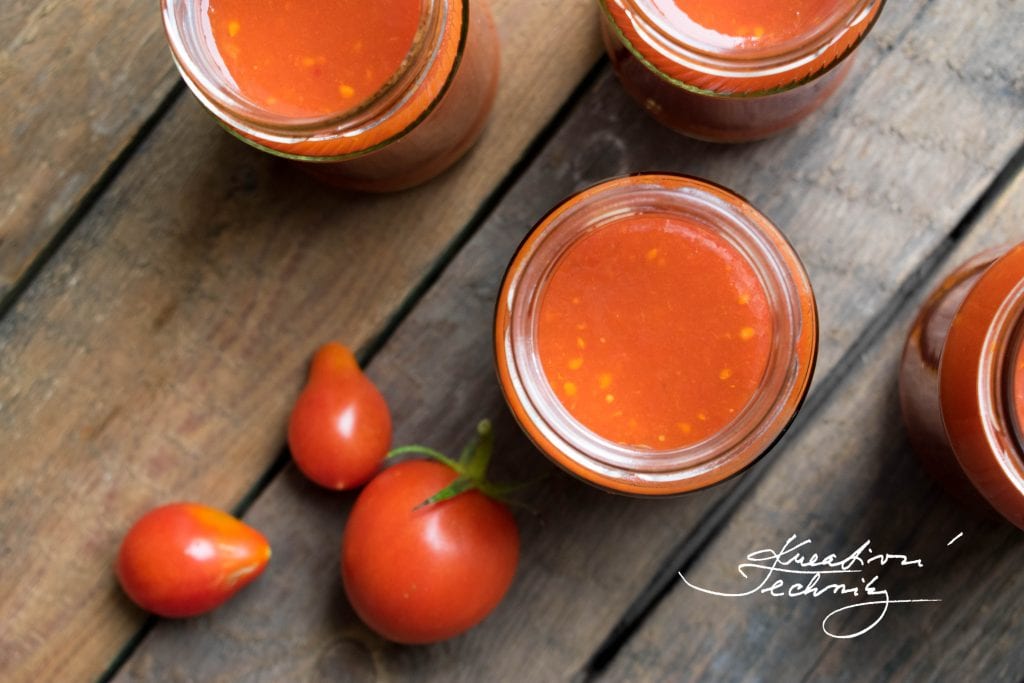 Homemade ketchup can also serve as an edible gift for Christmas and birthdays. Every food lover will appreciate it. Just decorate the glass, add a nice name tag and the gift is ready. Keep in mind that if you want to donate ketchup, you must preserve it.

Ingredients
For 5 smaller glasses we need…
1.5 kg of homemade sweet tomatoes
2 big sweet onions
1 tablespoon cane molasses (or sugar)
1 teaspoon of salt
½ teaspoon cinnamon
½ teaspoon crushed chili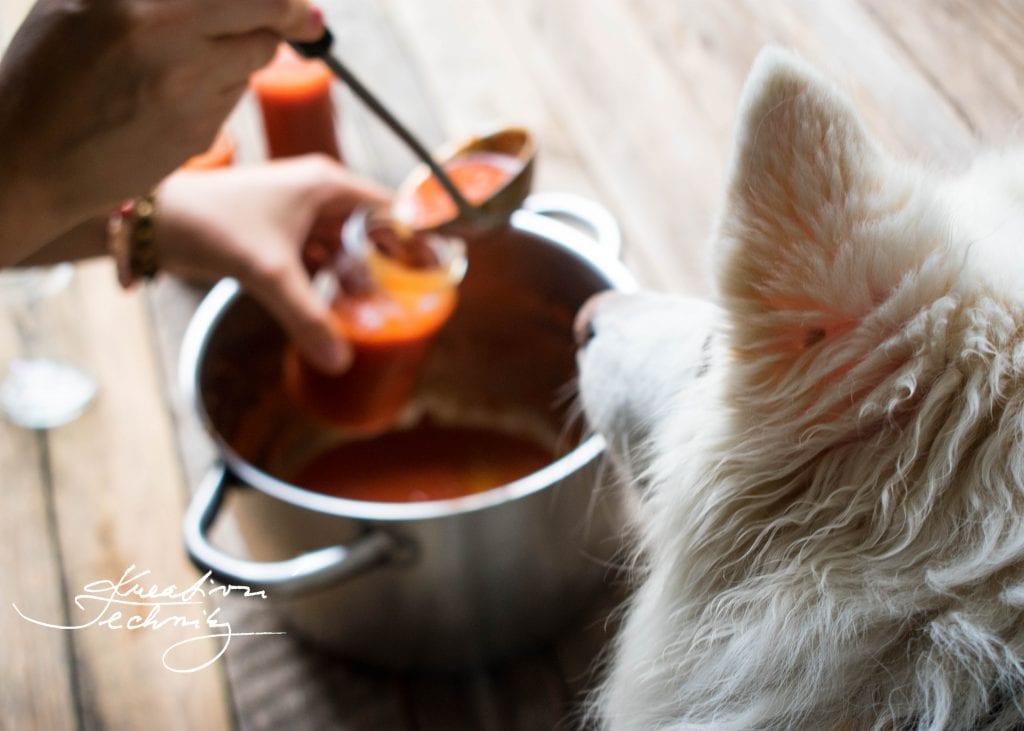 Homemade tomato ketchup recipe 

Wash the tomatoes thoroughly and put them in a large pot. Pour a little water so that the bottom is covered and the tomatoes do not burn.

Add 2 peeled onions cut into quarters and braise for about 30 minutes. Mix the cooked vegetables and add salt, cinnamon, chili and molasses. Cook for another 10 minutes and remove it.

Mix the mixture lightly with a blender, but it is not necessary. We then press the contents of the pot through a sieve. If you are annoyed with seeds, take a dense sieve, or draw a thin cloth, such as linen, into the sieve.

Return the ketchup to the pot and cook until thick. Do not forget that after preserving it will thicken a bit. You can also add some seasoning or molasses (sugar) and flavour the ketchup to your liking.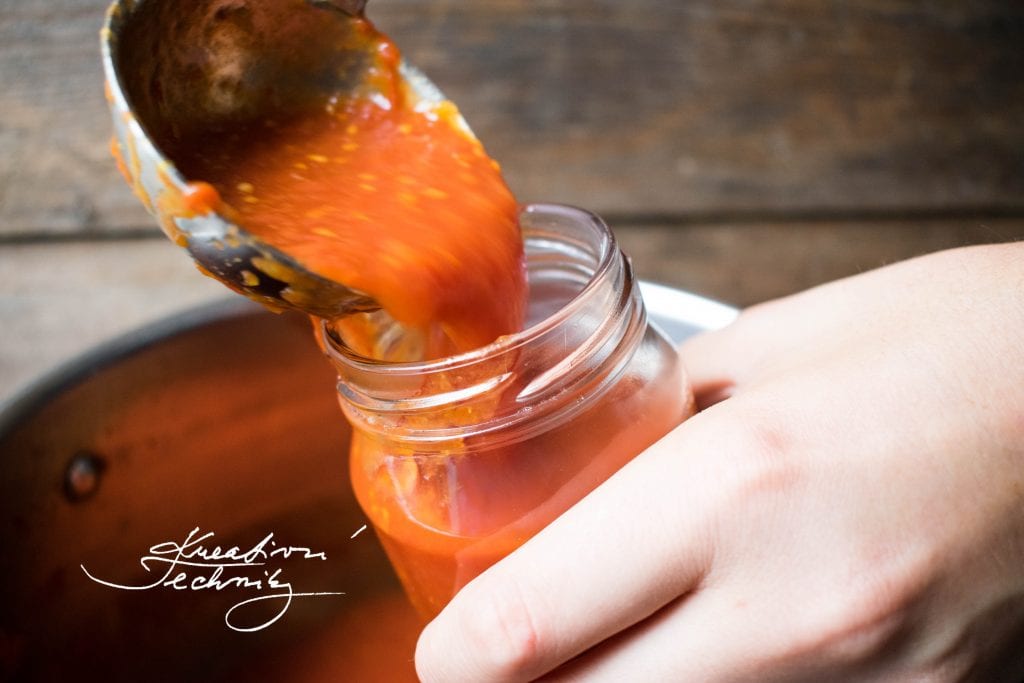 Fresh homemade ketchup will last about two weeks in the fridge. If you want to store it, you must preserve it. In the cooking pot, select the program directly for ketchup, or watch the temperature of 80 degrees.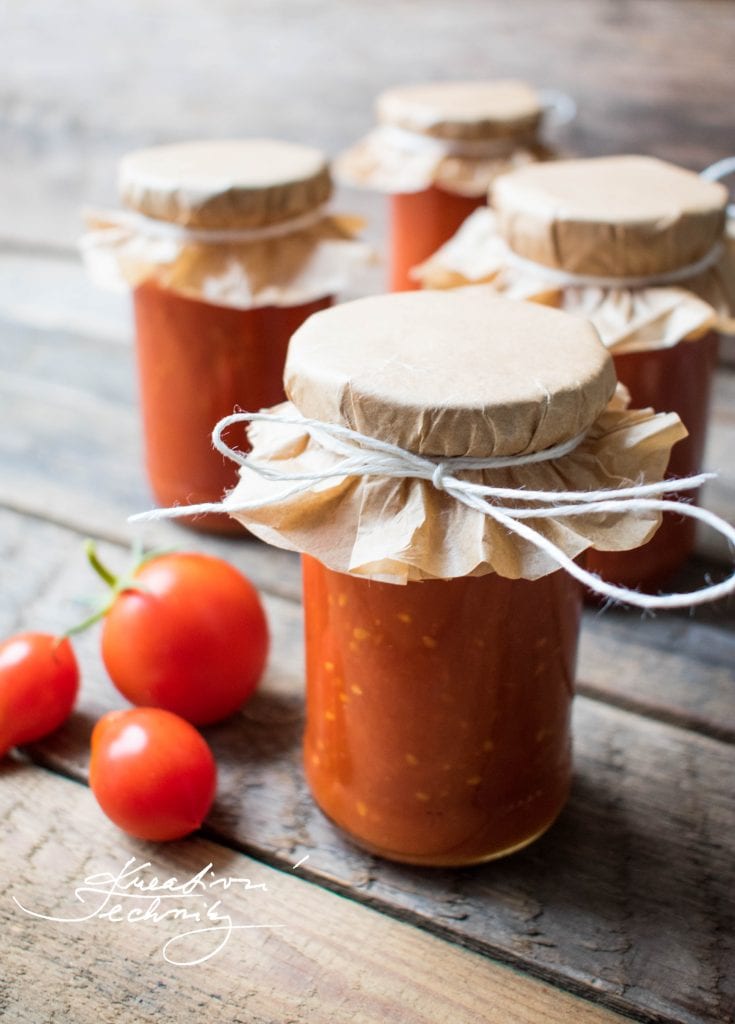 Looking for more inspiration for home recipes? You can find them here. If you like loading, preserving or sterilizing, we have our favorite recipes here.