Looking for creative jewelry DIY ideas? Are you interested in homemade jewelry? Here you will find instructions and tutorial for making an original necklace. We have a guide for you on a silk necklace with beads. This original jewelry made of natural silk is very elegant and at the same time very light and comfortable to wear. You can customize your necklace in color and size to suit your needs. Silk silver-gray necklace will perfectly complement your clothes.

Material:
silk cords
colours on silk
beads
scissors
metal end caps
2 rings
snap fastener
small pliers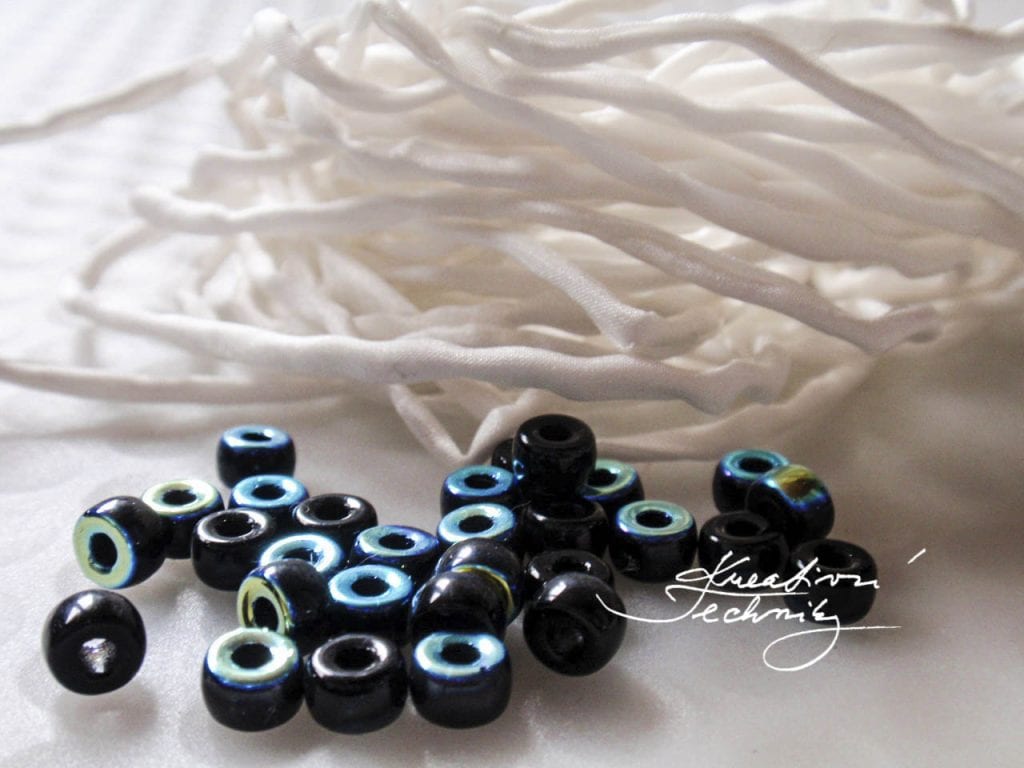 Jewelry DIY ideas tutorial:
When making a necklace, we proceed in a similar way as when making a pink necklace.

String the beads on pre-dyed silk cords (always gap – nodule – bead – nodule – gap,…). Beads with a width of 1.6 mm.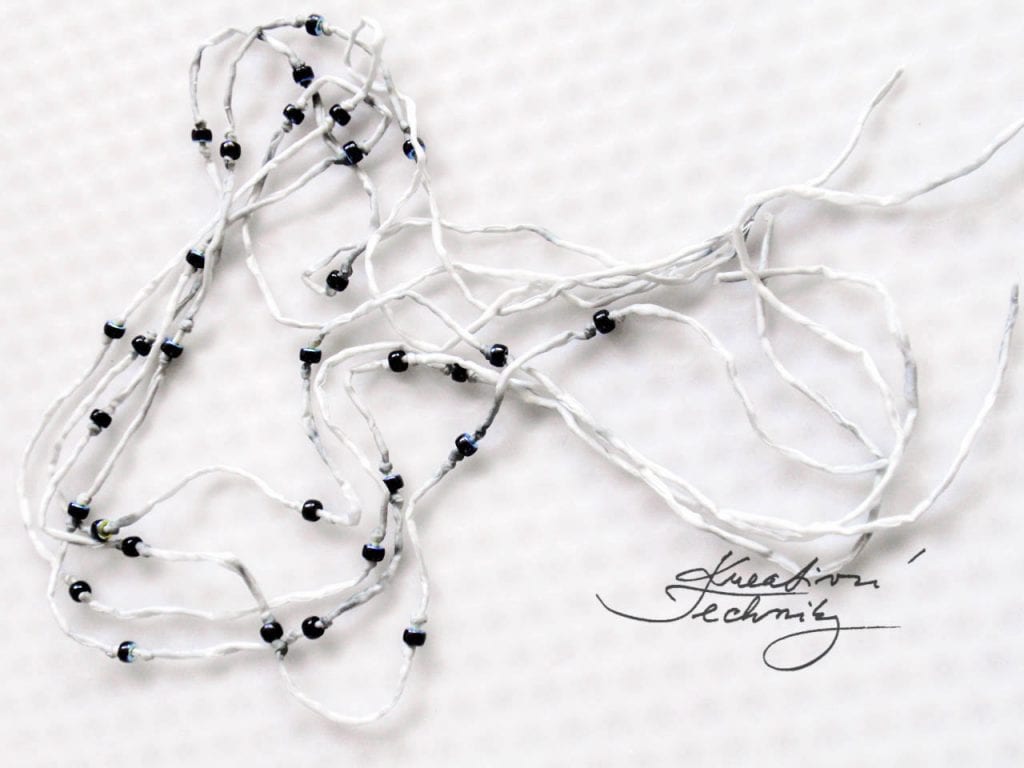 String the appropriate number of cords. This necklace consists of four strings. Snap the ends into a metal tip. Attach rings and snap hook to them.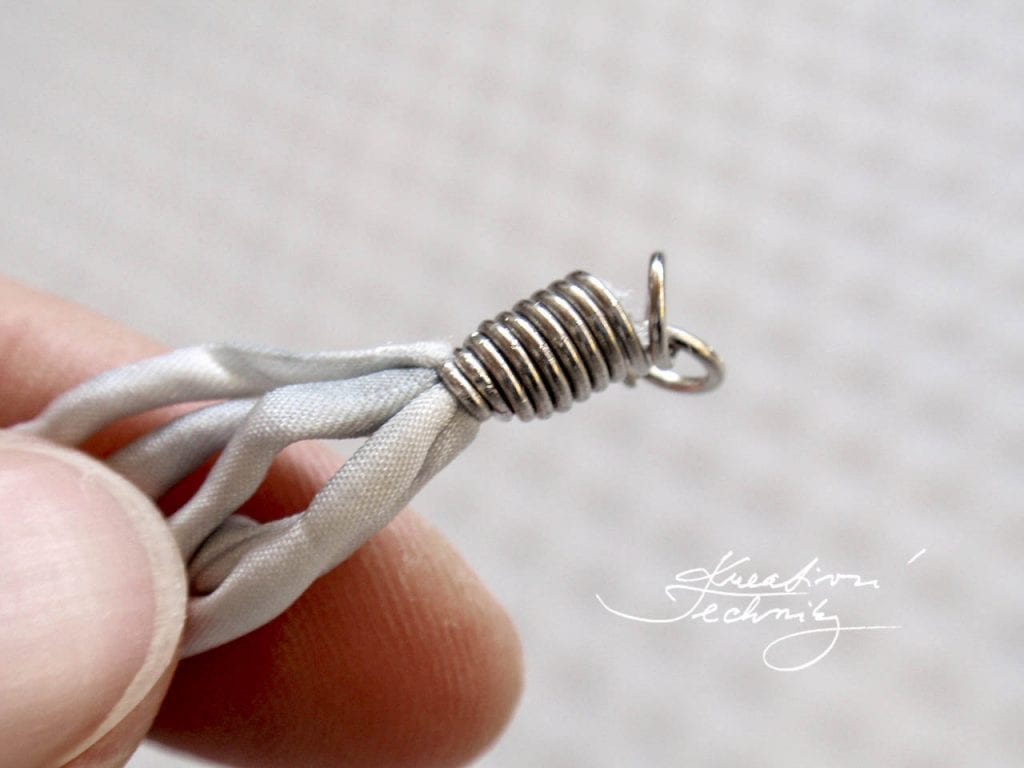 If your necklace doesn't match your clothes, you can wrap it around your hand several times and use it as a bracelet.

If you want to have a set, you can create one. In the same way as a necklace, you make a bracelet from shorter cords.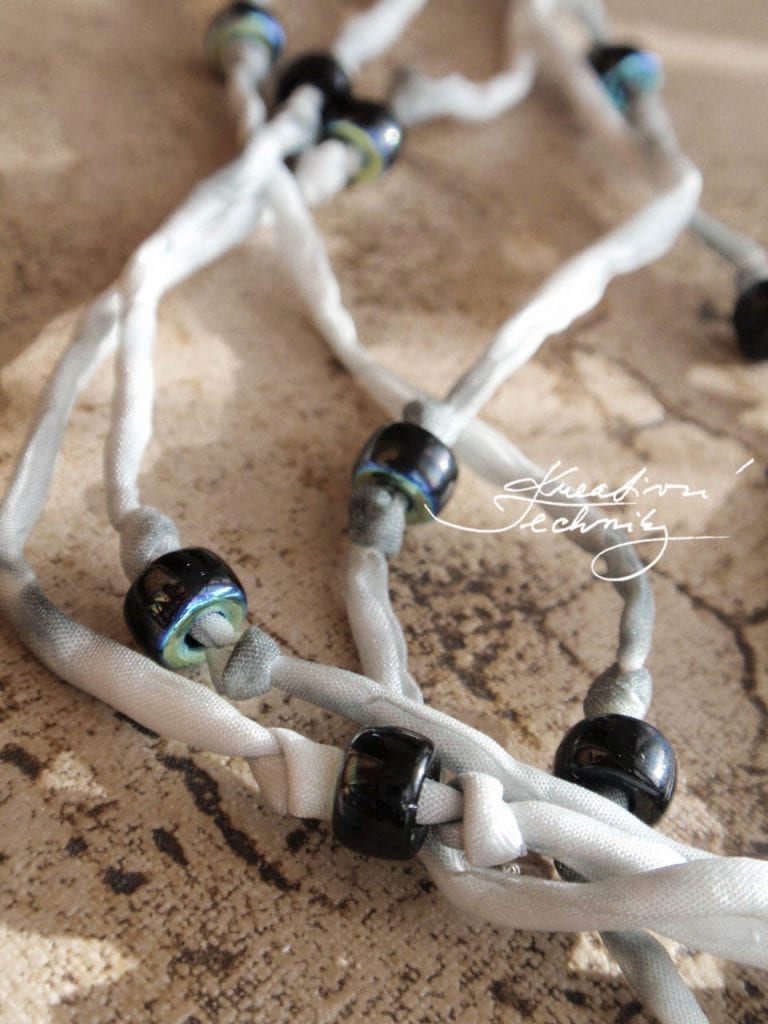 Here you will find more creative tutorials on jewelry making and Jewelry DIY ideas.