Meatloaf is considered a common dish, but we can make it a favorite homemade delicacy. In our kitchen it is just dusty! When seasoning meatloaf, we should follow the "everything in moderation" rule, so we always salt and season properly! Minced meat is juicy and very tasty.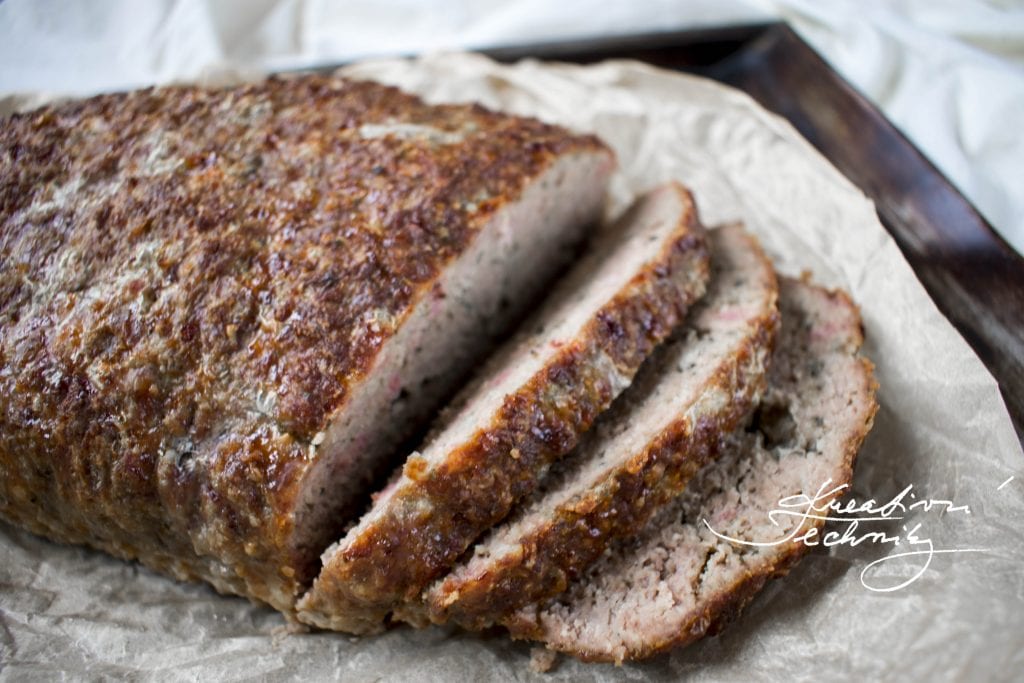 Ingredients:
1 kg of minced meat (mix of beef and pork)
2 – 3 rolls
milk for soaking rolls
1 egg
grinded pepper
2 teaspoons of salt
1 onion
2 cloves of garlic
2 teaspoons of marjoram, if we can, we can also add oregano. In the summer you can use fresh herbs
2 tablespoons of very strong bread flour
1 tablespoon crumbs
50 g bacon
a little oil to wipe the baking dish
Meatloaf recipe:
We have two choices, either letting the meat be chopped at the butcher's orwe can do it ourselves at home. If you grind the meat yourself, grind it with rolls, sliced ​​and moistened with milk.
If we buy the meat already ground, we must cut the rolls into slices, moisten with milk and crush with a fork. We cut the hard tips out of the rolls, they would be badly crushed.
We take a larger bowl and mix all the ingredients – crushed rolls, eggs, finely chopped onion, garlic, salt, pepper. We always mix these ingredients in advance. Finally, mix everything thoroughly and quickly with cold minced meat, flour and breadcrumbs. Finally, add the bacon cut into small pieces.
Make a cone from a well-mixed mixture and place it on a baking dish. Bake in a well-heated oven at 180°C. Then lower the heat to 150°C. Pour a little water in under the meatloaf and continue baking. When roasting the meat, pour over the brewed juice and pour water under the meat. Do not overdo it, the meatloaf leaves enough juice on its own. Bake the minced meat for about an hour.

Homemade meatloaf served with mashed potatoes. Vegetable salad, sauerkraut, pickled gherkin or pickled capsicum are suitable as side dishes. Minced meat loaf is also excellent with light potato salad.
The homemade meatloaf can also be stuffed with boiled eggs, slices of smoked meat, etc. We proceed by pressing the raw meatloaf on a food foil onto a thicker layer. Lay it with the chosen raw material and turn it into a loaf. Pour out the foil into the baking tray and bake it as described.