No bake sour cream cake is a popular summer dessert. It tastes great on warm summer days. The cherries are good now and we use them for today's recipe. Spicy flavour of sour cherries along with dark chocolate icing will perfectly complement the unbaked cake with biscuits.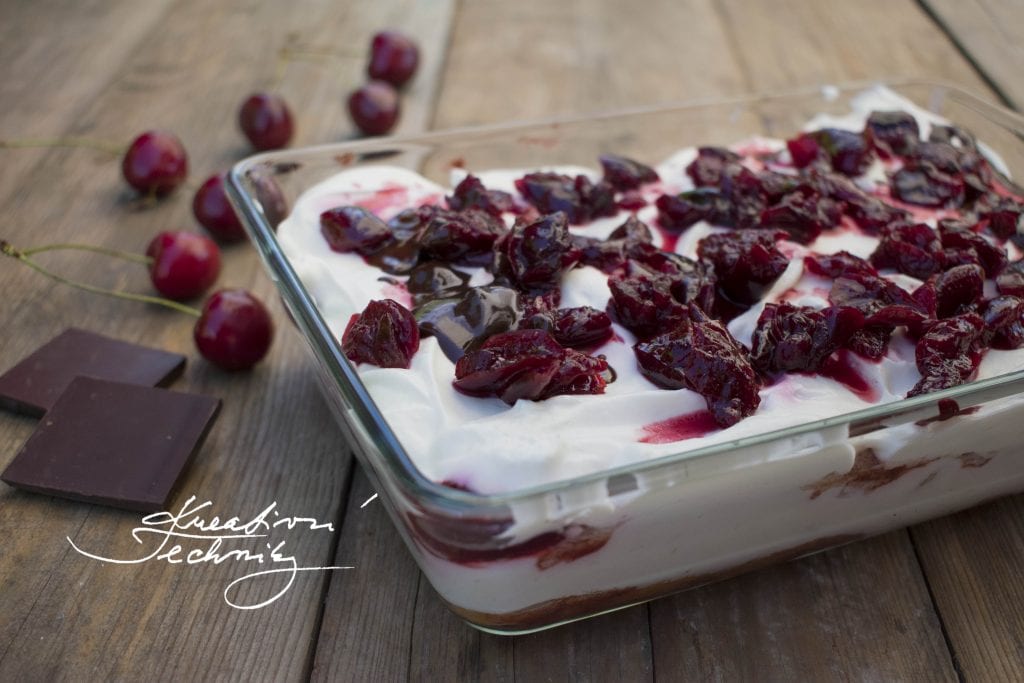 Cream made of sour cream:
300 g sour cream
150 g of whipped cream 30%
1 – 2 tablespoons of sugar semolina (to taste)
vanilla sugar
ladyfinger biscuit
Cherry Blossom:
250 g sour cherries
1 tablespoon sugar grits
5 tablespoons of water
2 tablespoons of rum (or griot)
Chocolate glaze:
table of quality dark chocolate
75 g cream
spoon of rum
First, we stone the cherries and prepare a cherry brew. Add 5 tablespoons of water to the pan, add the cherries, rum or griot according to taste and a spoonful of sugar. Everything is slowly bubbled through to make the cherries soften and the whole spread is slightly thickened. If it is too thick, we can dilute it with a glass of water or rum. Let the finished wort cool.
Prepare the cream. First, whip cream with semolina and vanilla sugar, then add sour cream and whisk.
In a bowl, dissolve the bitter chocolate with cream and rum in a water bath and we have finished the chocolate glaze.
We'll put biscuits in the baking form. Drizzle them with the juice of the whisk and a bit of sour cherries. Cover with a layer of cream and a second layer of biscuits, which are dripped with juice and sour cherries. Finally we put the last layer of cream. Decorate the top with the rest of the juice and pour the chocolate glaze.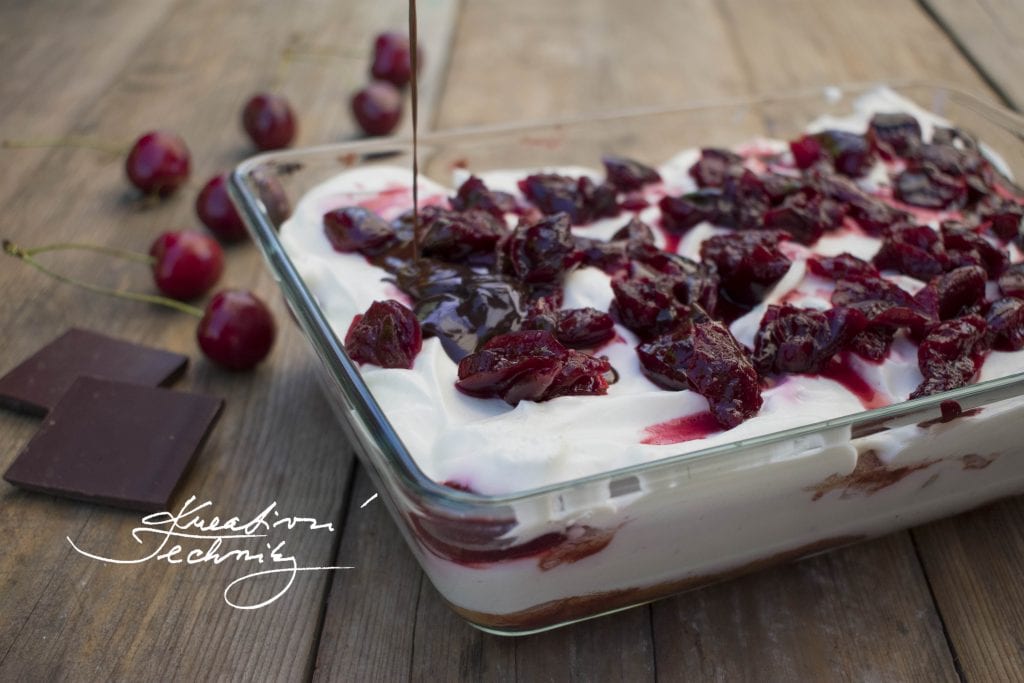 The finished unbaked sour cream cake is put in the fridge. Best by the next day, the cake becomes softer then.