Valentines roses decor. Valentine's Day and romantic Valentine's table decorations. Are you going to celebrate Valentine's Day? This Valentine's romantic dinner decoration is very simple. Its preparation takes very little time and looks very effective.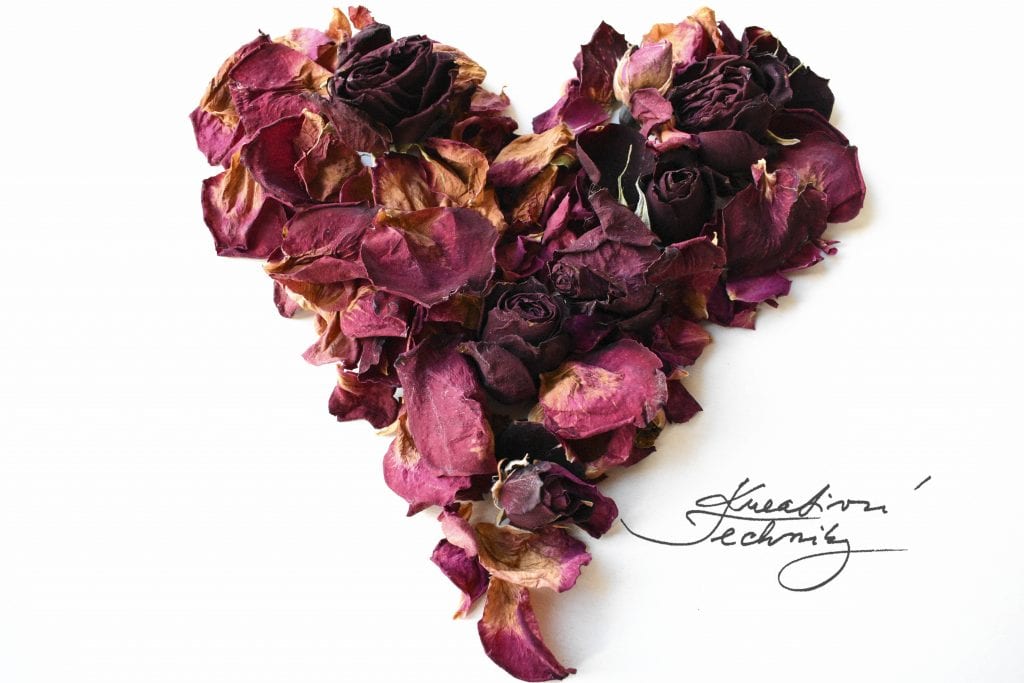 How to create this Valentines roses decor? We will use dried rose petals to create the decoration and available, nice tiny buds will be great as well. Dried rose petals are simply sprinkled on the table. We form individual hearts from them. It depends on our taste and also on the size of the table, whether we want one big heart or several smaller ones. Our Valentine's decorations will be ready in no time.
Used Material
dried rose petals
small dried buds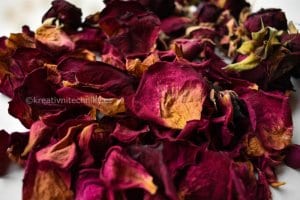 HERE you can find more Valentine's day decorations, you can also create by yourself. For example similar type of heart decoration made of paper napkin.