Lavender is a beautiful and very popular plant. In summer, it enchants us with its amazing and unmistakable scent. Here, you can get inspired by several decoration ideas that you can easily create from lavender yourself. We use freshly cut or dried flowers for lavender products and decorations.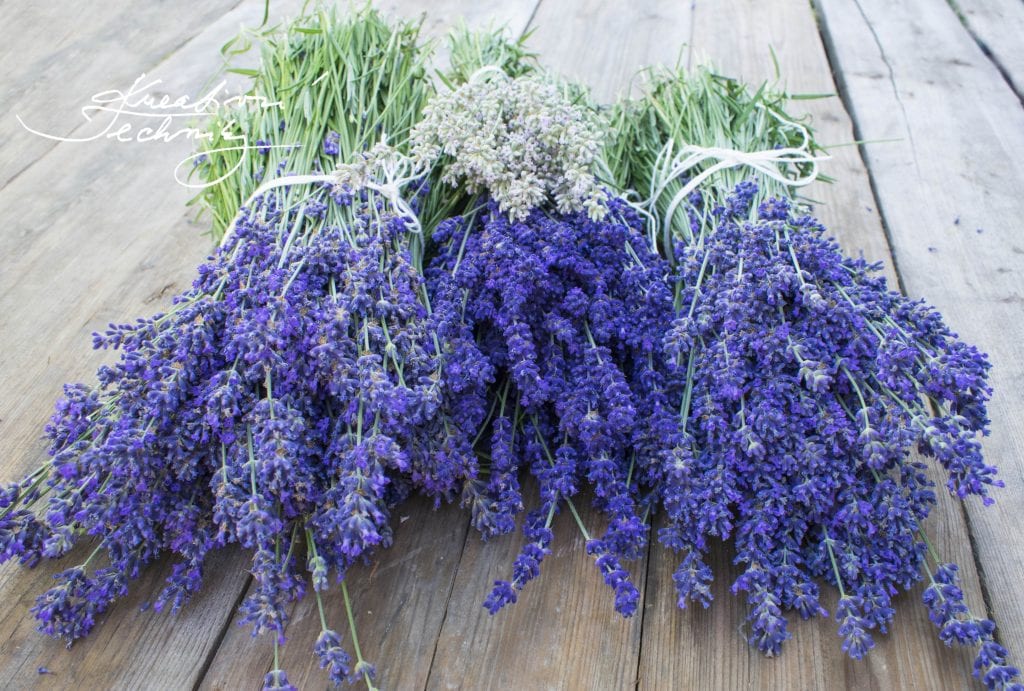 How to grow lavender?
Are you growing lavender or are you just getting ready for it? Are you looking for advice on how to do it? How to grow lavender, cut it, etc.… All the information you need to grow lavender can be found on our web. Here we have used our many years of experience with its growing.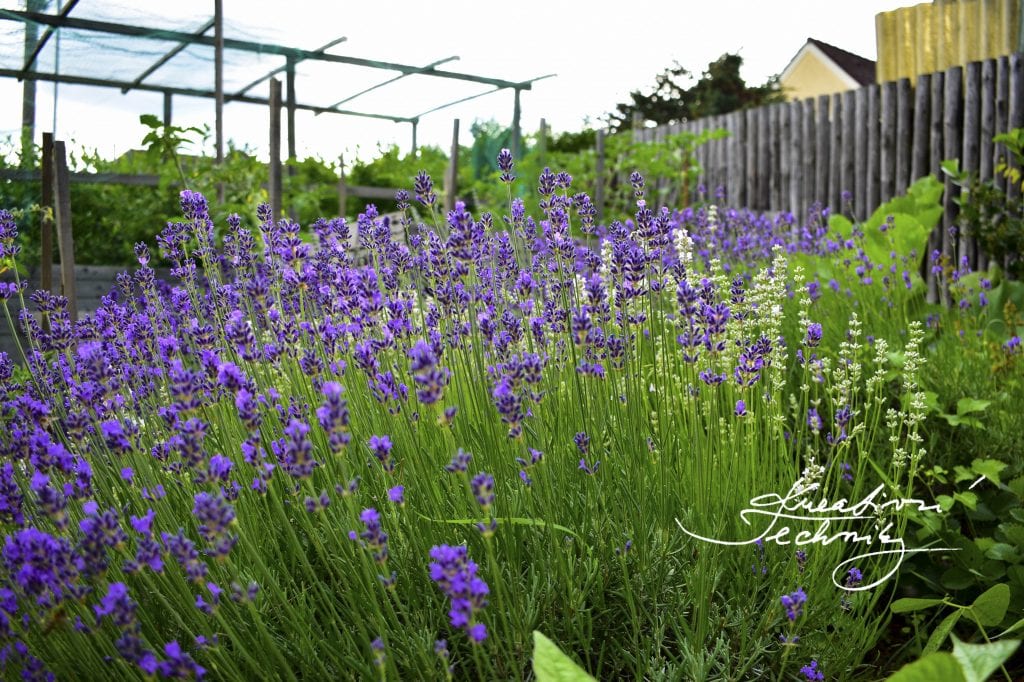 Country style Lavender
To make a romantic country style decoration, we will need a bouquet of dry lavender, a vintage drawer and a string, a decorative ribbon or lace.
First we have to let the lavender flower dry hanging by the stems, flower down. If we arranged fresh lavender in the drawer, the flowers would bend and the decoration would not look nice.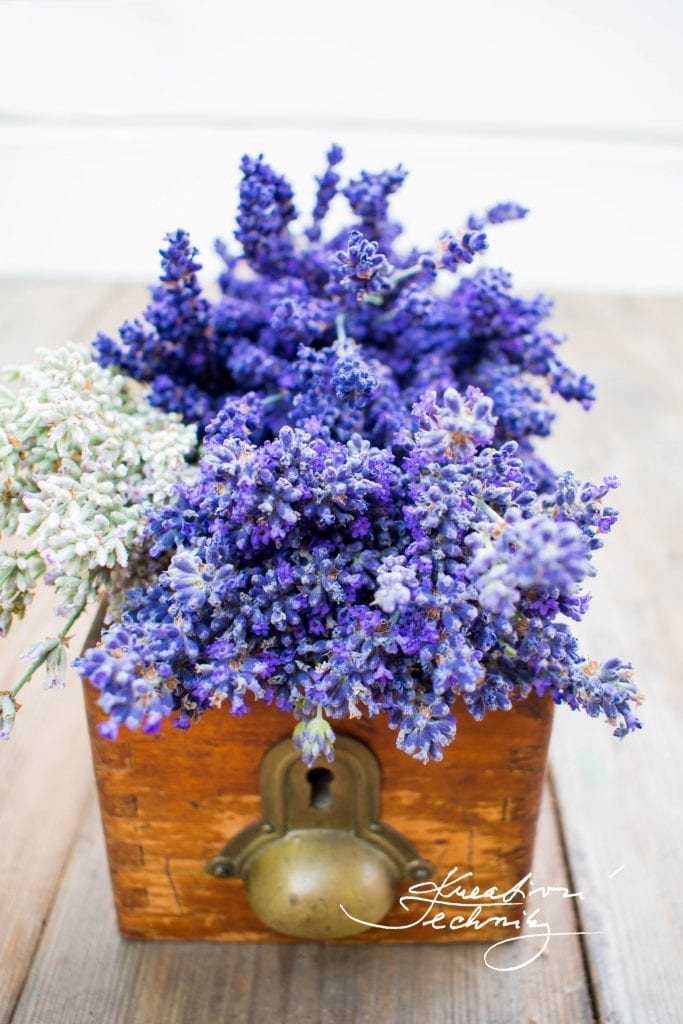 We tie the dry bouquet with a ribbon or lace, arrange it nicely in a drawer and we are done. We can use the decoration at home or at a cottage all year round.
Lavender doll
Do you like it? You can make a similar doll yourself, according to our tutorial.
Original instructions for a lavender doll.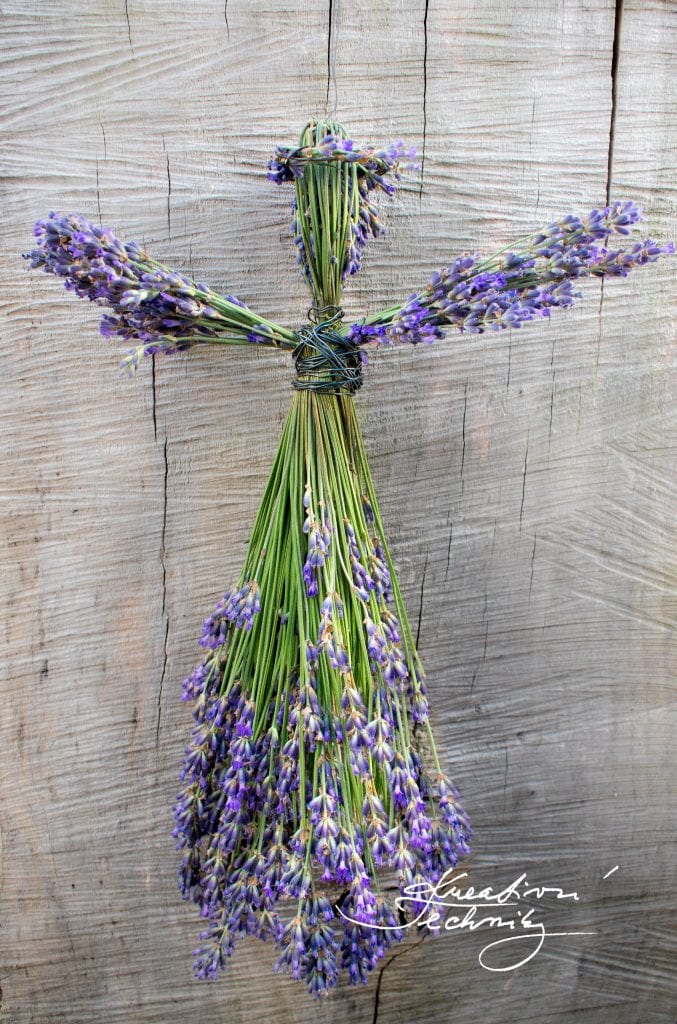 The lavender doll will delight us at home or in the cottage all year round. We can give it to someone as an original natural gift.
Fragrant lavender wands
Do you like simple and beautifully fragrant lavender wands? According to our instructions, you can easily make lavender wands yourself.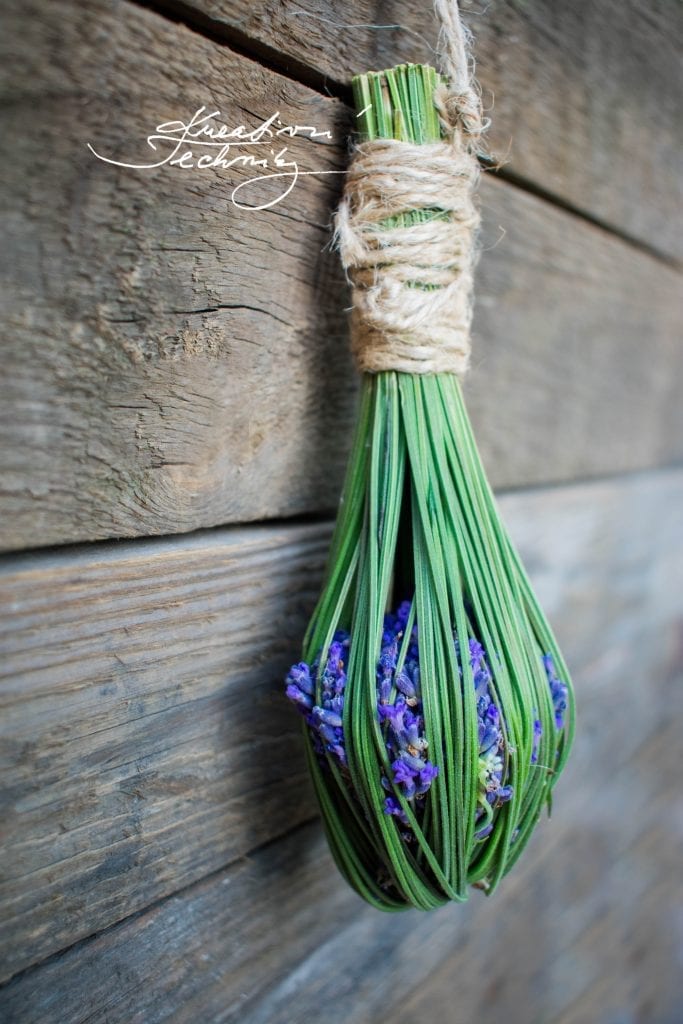 Lavender wands smell wonderfully fresh and dried.
We can give them as a handmade gift or we can make them for ourselves for decoration and for perfuming clothes…
Instructions for lavender wands.
Lavender wall decoration
The hearts are made of fresh lavender spikelets. They are shaped with the help of a wire. We can use them as a decoration for a window, wall or door…
The larger heart is made of purple narrow-leaved lavender.
The smaller heart is made of pink lavender decorated with a rose.
Candleholders made of jars
Summer candleholders in a country style decorated with lavender for a pleasant evening sit-down and decoration.
We recycled old jars for the production of candleholders. We created original decorative candleholders decorated with fragrant lavender flowers.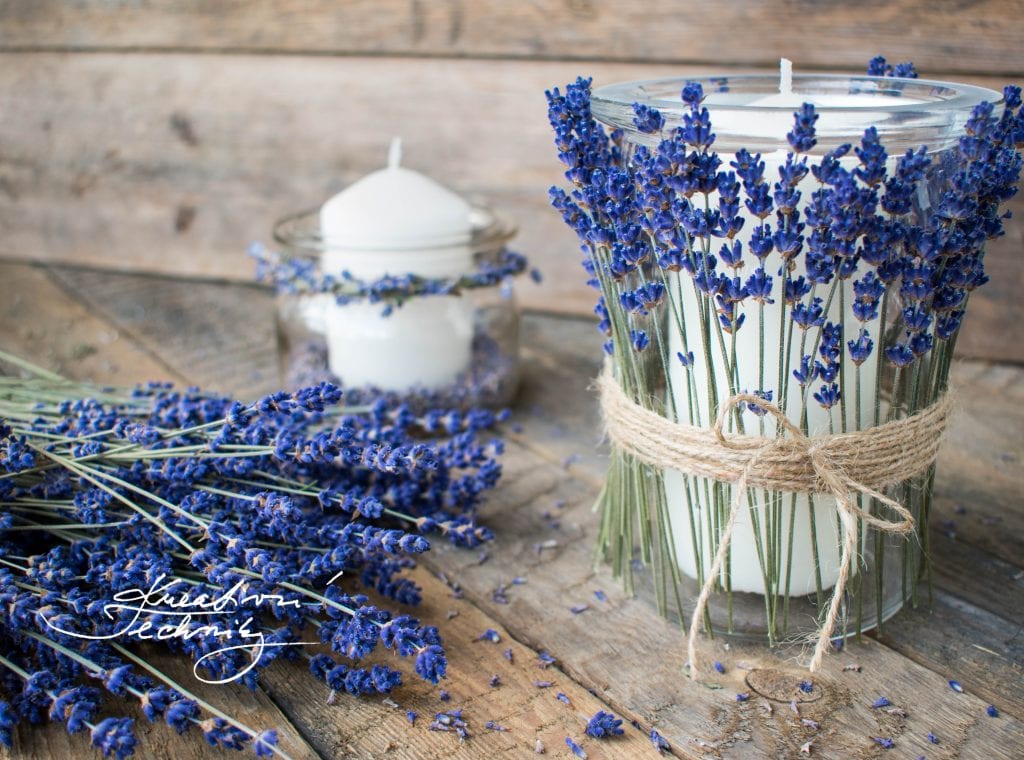 Lavender bouquet
Lavender flowers are amazing. We can create beautiful fresh bouquets and dry ties from them.
For inspiration, we created several bouquets with the addition of lavender.
Beautiful are pure lavender bouquets, but also multicoloured bouquets combined with other flowers.
In combination with lavender flowers, small roses (we can use fresh or dried) and small poppy heads are beautiful.
Dried bouquets will last us all year round until next summer.
Do you like our lavender decorations? Do you like to create? Check out and get inspired by our DIY tutorials and creation ideas.