Are you looking for an original Easter decor DIY? What material to use? Do you want to decorate your apartment in a nice, interesting Easter way? Our inspiration for this was the popular, modern combination of gold and silver. This time we have prepared Easter wall decoration. If you like it, you can get inspired and make a similar decoration yourselves, at home.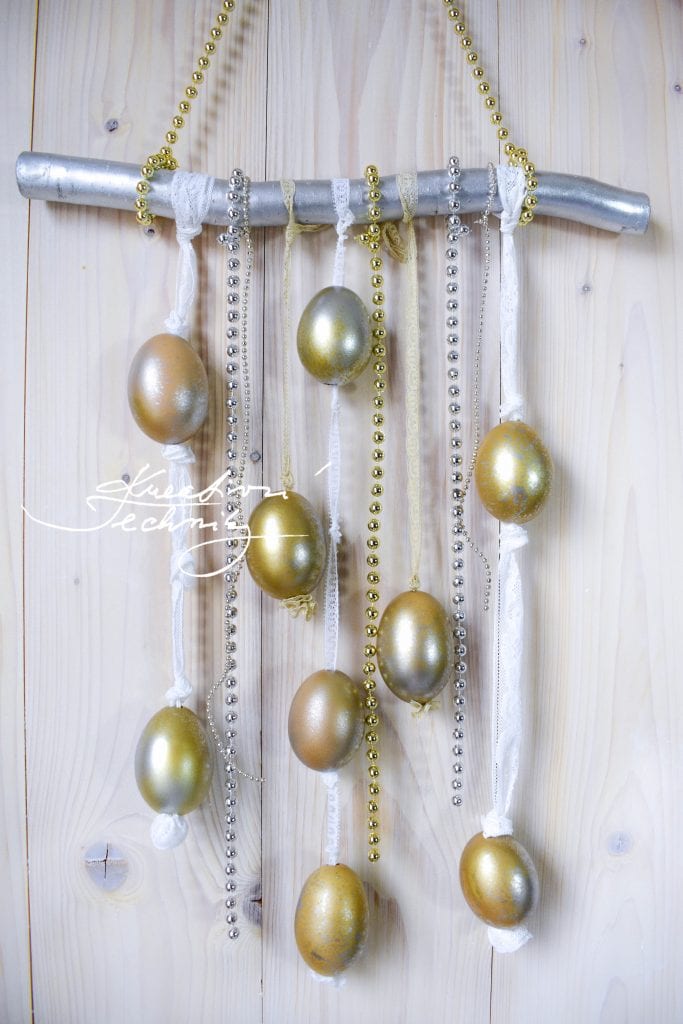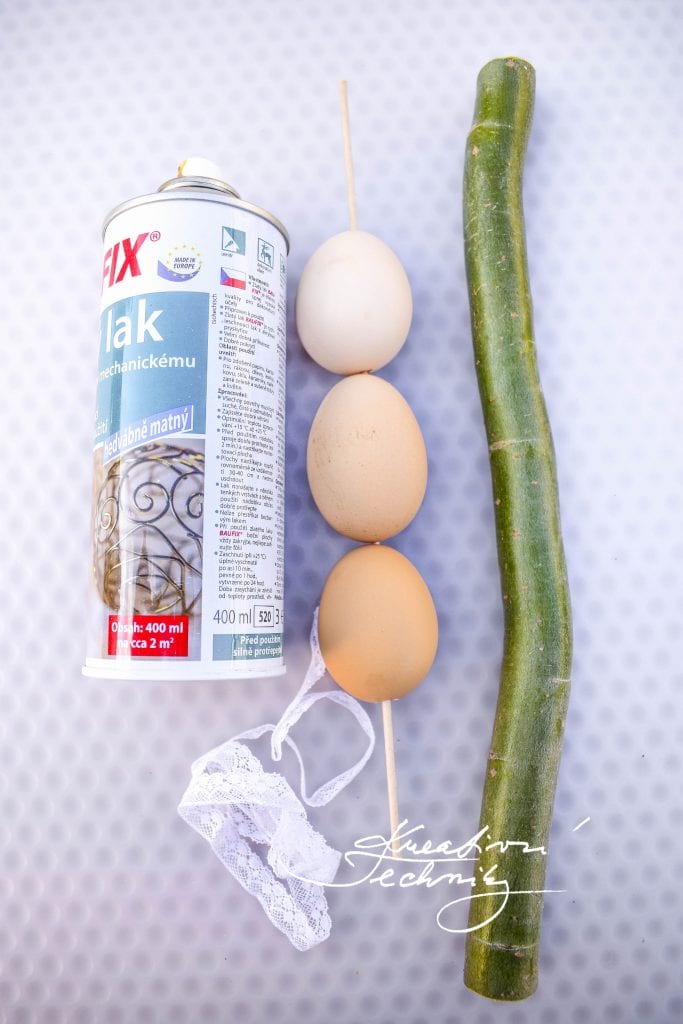 Material:
clean, blown out eggs
about 80 cm long lace leftover
pearl beaded garland
35 cm long twig
scissors
needle
white thread
gold spray
silver spray
Tutorial:
Let's make the new Easter decor DIY yourselves now!
First, paint the Easter eggs, Spray them gold and silver.
Put these on a skewer and lightly spray them with gold and silver. Spray with lower press, so some interesting spots appear on the eggs. Work with the spray outside or in a well ventilated room, with gloves and safety tools according to the manufacturer's instructions. Let the eggs dry on the skewer.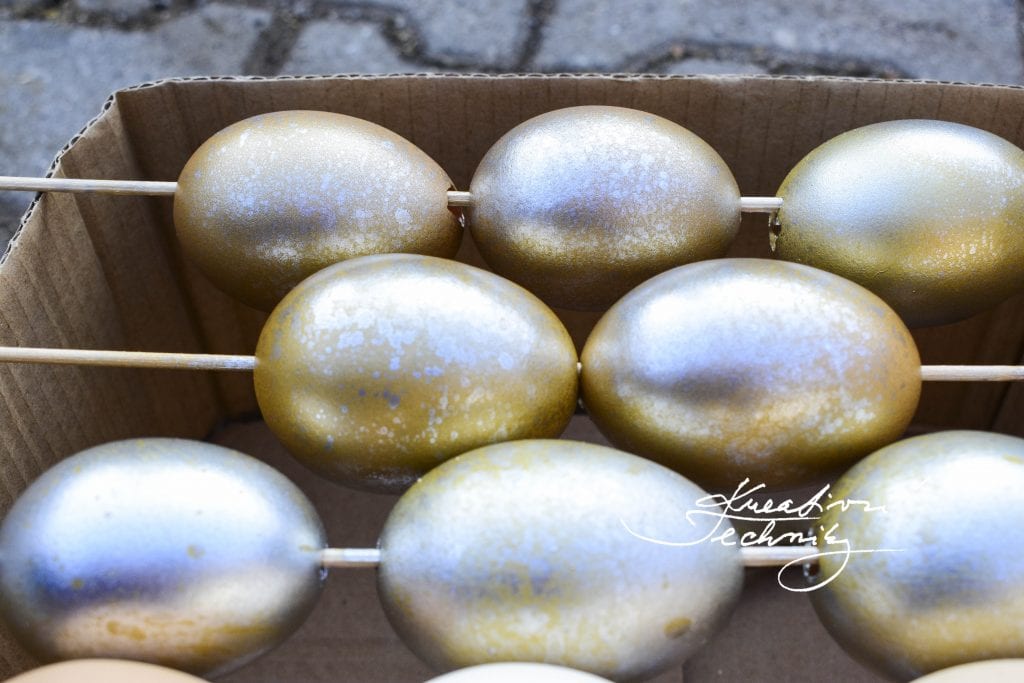 Spray the prepared twig as well.
Thread the coloured, dry eggs on the prepared lace. Work with caution, so the eggs do not break. Sew a frill on the bottom part and strip them into a ring. Thread the first egg above it, make a knot, leave out a bit of lace, make another knot, thread another egg and make another knot. This way, we create each part of the curtain.
Tie the lace with eggs and beaded cord to the well prepared, coloured, dry twig. The pattern of how you tie them one after another is entirely up to you. Last, use a pearl beaded garland or a lace to hang the curtain.
And we are done! Our new Easter decor DIY is ready. If you want to see any other Easter inspiration, click here or look below and find more beautiful decorations.