Easter crafts for children. We will show you how to easily create an Easter table decoration with your kids. We will create an Easter bunny shaped cutlery pocket. The kids will surely appreciate this simple decoration.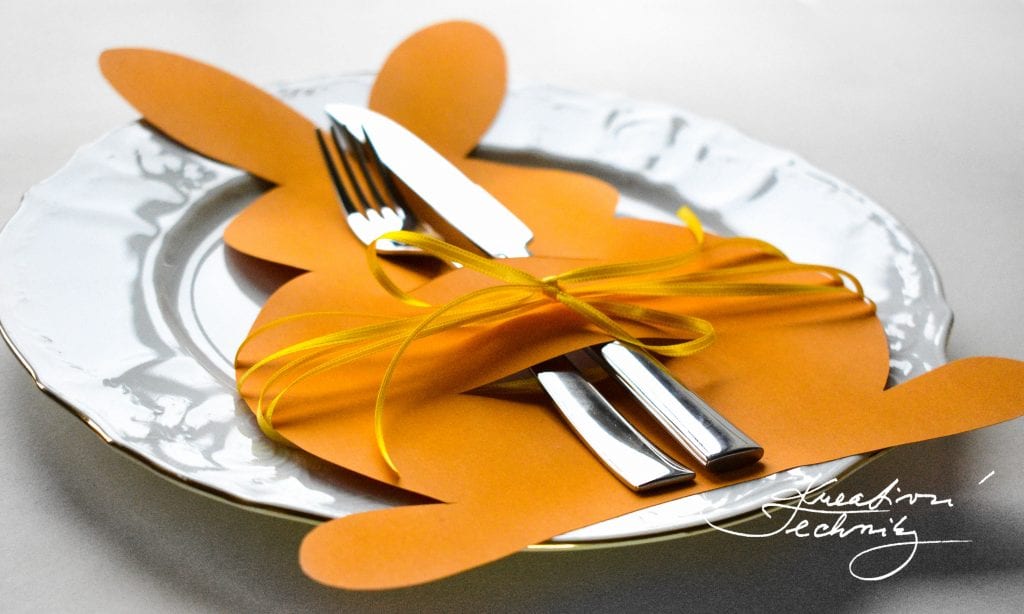 Used material
Colourful sturdy paper
PDF bunny template
scissors
a ribbon
Easter decoration – instructions
We will create a paper Easter table decoration with our kids. This way, the kids can take part in decorating the festive table. We will create a simple cutlery pocker in a shape of an Easter bunny.
First, create a bunny template, like in the PDF.
Transfer the bunny template onto the sturdy paper.
Cut bunnies out of the sturdy paper and make slits in them for you cutlery. The slits are marked on the template.
Tie a ribbon around the bunny body. 60 cm of ribbon will be enough for one bunny. Glue the ribbon in the back, so it doesn't slide.
And so the Easter table decoration is done! The making of this decoration is very easy and the kids will surely enjoy it. Especially, when they can take part in the making.