Out of time? Making a Valentine's Day dinner and forgot to prepare the decoration for your table? Here is tutorial on how to create a super fast decoration that you can create in a few minutes really last minute. Valentine heart made of paper.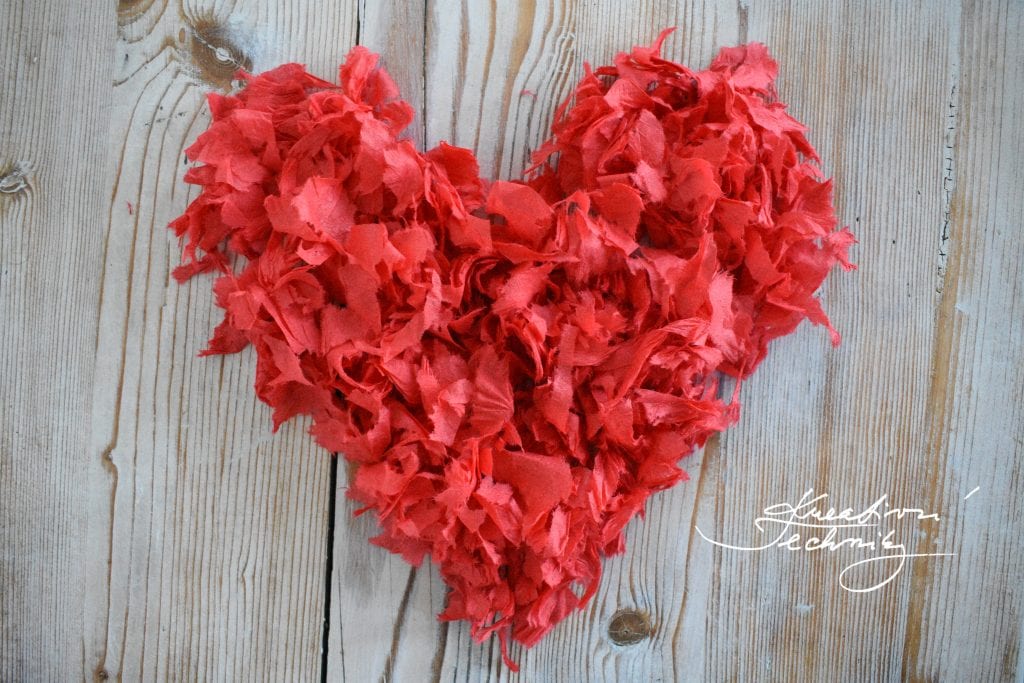 You definitely have some red napkins at home ready for festive dining. We used them to make easy Valentine's Day decorations.
Material:
We take a few red napkins and tear them into small pieces. Put the torn pieces onto the table and form a heart with a few strokes. We arrange one big or several smaller hearts on the table and we're done.
This simple Valentine paper decoration looks good on both light and dark tables.