Natural seeds jewelry is great option for summer creation. Looking for an interesting and unrivaled idea for making jewelry? Have you already made jewelry from natural materials? Make natural beads from melon seeds. I remember making these beads in the summer with my mother, as a little girl. Mom then wore them and she looked wonderful. I also made beads for my grandmother, aunts, and friends. So I had a small original gift at hand when I went to see them.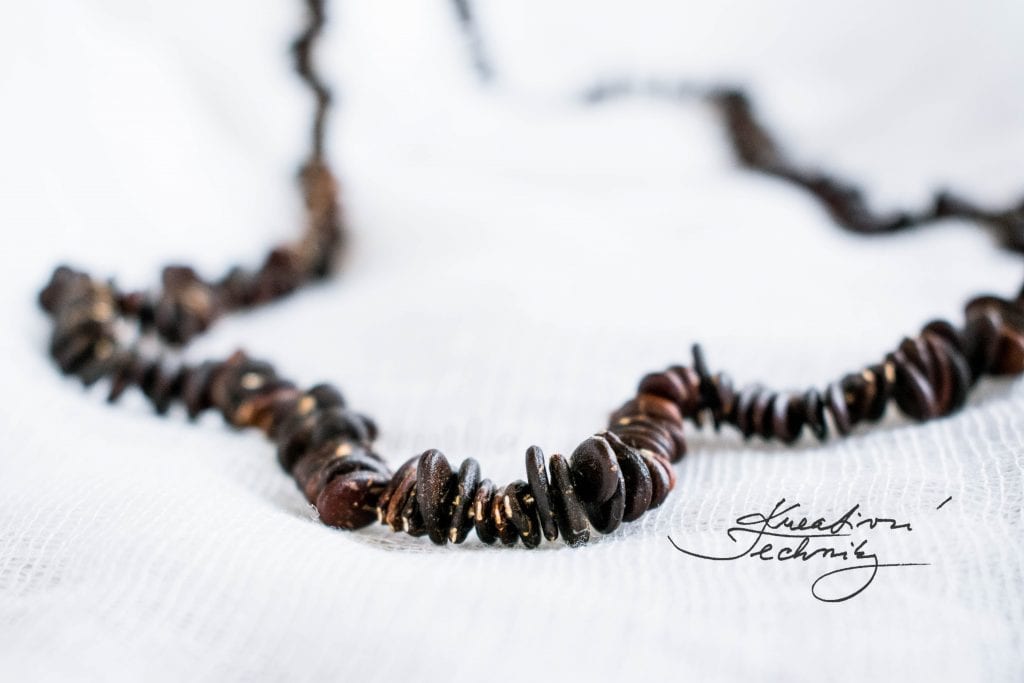 Used material:
watermelon seeds
sharp needle
gray thread
thimble
wooden cutting board
strainer
cloth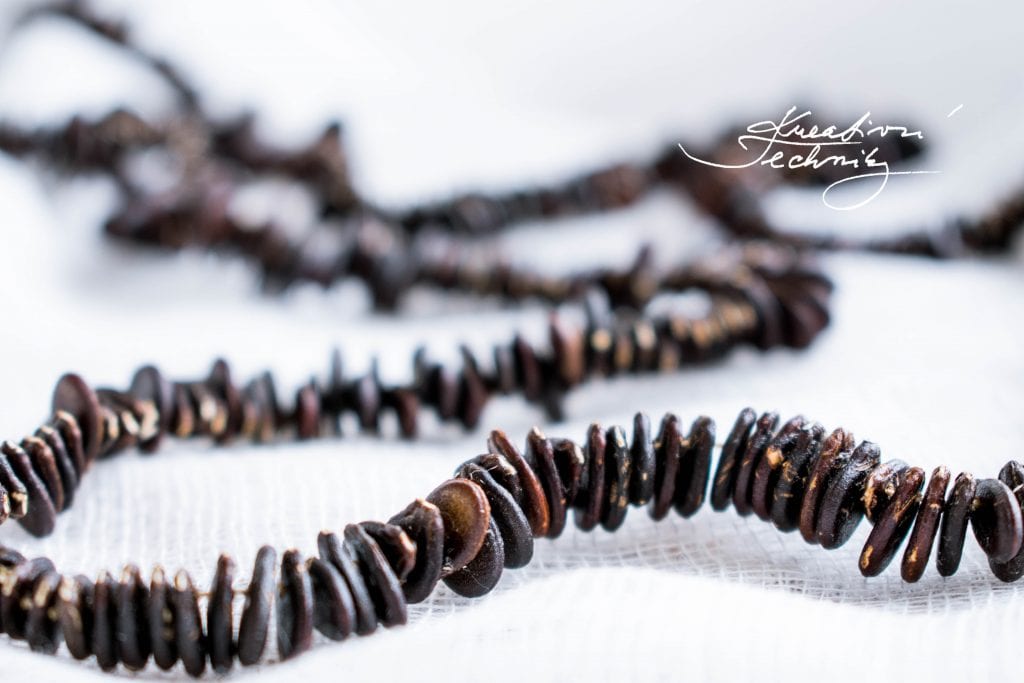 Tutorial:
Natural seeds are a great material for summer creation. We buy a watermelon that contains seeds. Seeds from one larger melon are enough for at least one natural string of beads. We enjoy the sweet pulp and take out the black, ripe seeds. we clean the remains of the melon and soak them in water overnight to soften them. In the morning, pour them over a strainer and pour them into a cloth. We need to clean all seeds so they become smooth and shiny.

Prepare a wooden cutting board, thimble, needle, thread long enough and we can start threading. The seeds can be easily pierced with a needle. We'll take a thimble to make sure we don't injure ourselves. It is necessary to press the needle a little to pierce the seed. Therefore, use a thimble to push the needle against the cutting board, so we can pierce the seed easily and not get hurt. In this way we can put a few seeds on the needle at once and then just push them on the thread and repeat everything until we have the whole string of beads ready. This summer creation is quite undemanding, we do not have to be particularly skilled, and yet we can produce an interesting summer jewel. We can create beads for ourselves, or we can give them to our friends.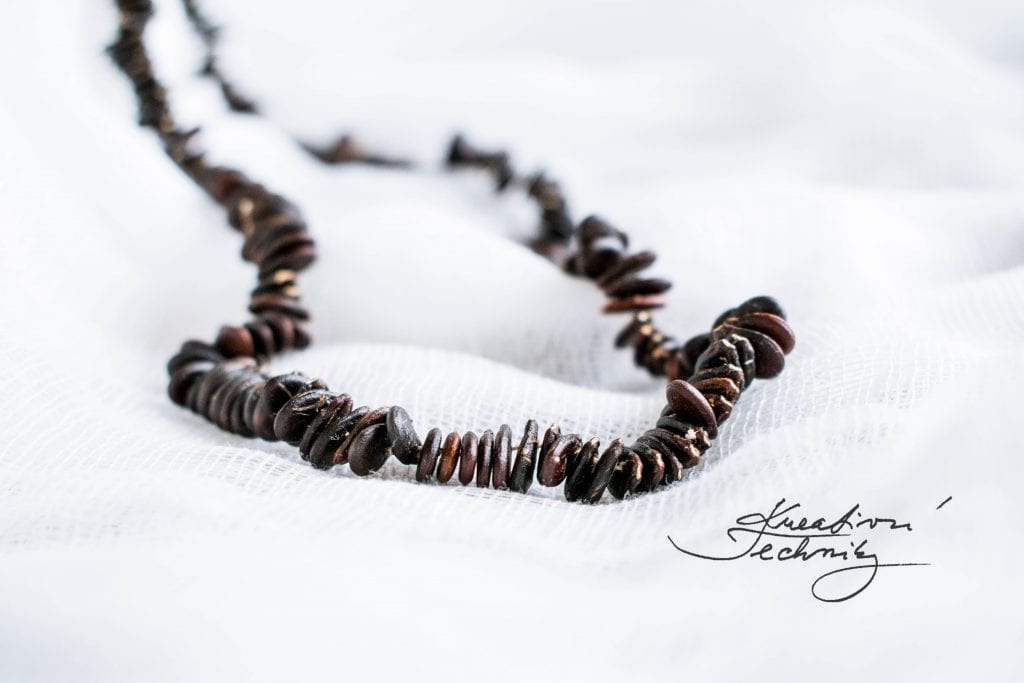 Take a look at our other ideas and instructions for making original jewelry!