Gingerbread Advent wreath is not a completely traditional Advent decoration. If you are planning to bake Christmas gingerbread, just prepare more dough and make the gingerbread wreath. Or vice versa. We will prepare the dough for the wreath and we will certainly have a bowl of gingerbread. This Christmas wreath will smell the whole apartment and evoke a pleasant Christmas atmosphere. Moreover, we do not have to worry about the needles falling from it.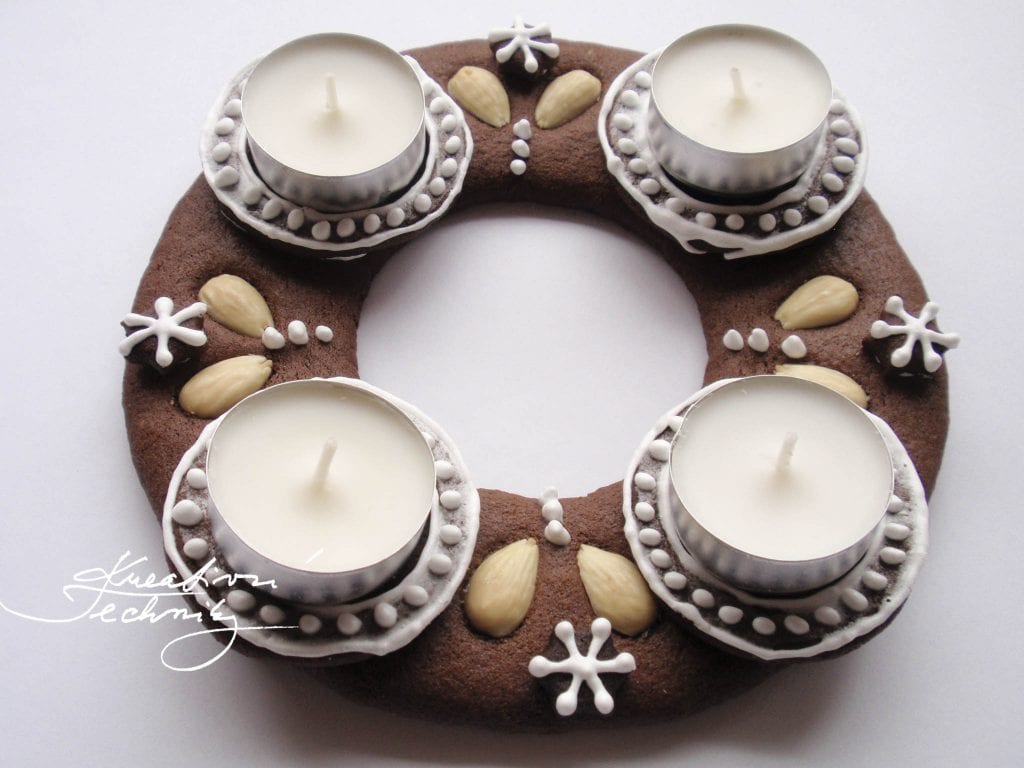 Here you will find a dough recipe and instructions on how to make your own advent wreath from gingerbread and traditional Christmas gingerbread. You can use the same recipe for gingerbread Advent wreath as for Christmas gingerbread .

We can choose from many various types of decorating. Your choice depends on your skill and capabilities. We used some easy decorating, which everyone should be able to do. Our children will surely gladly join in as well.

Ingredients
almonds for decoration
tea candles
template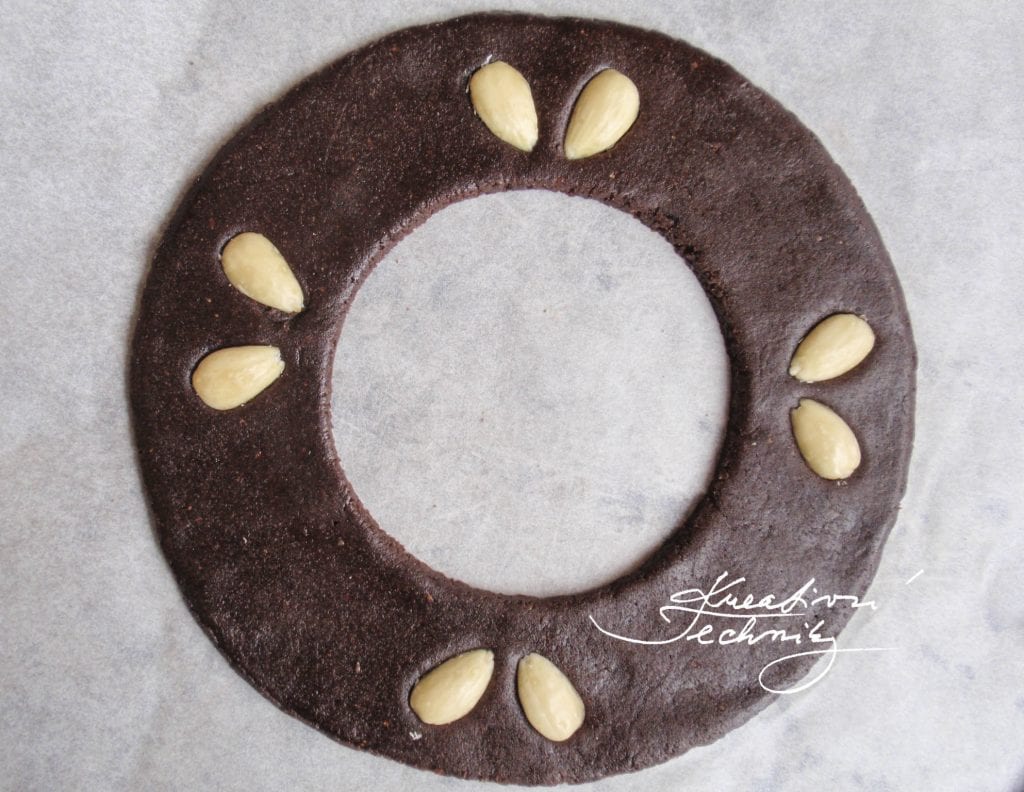 Prepare gingerbread dough and paper template.
From the prepared gingerbread dough, roll a plate approximately 5 to 8 mm thick.
According to the template, cut out the base for the wreath. 
Decorate the wreath with almonds on the marked spots. Almonds for decorating should first be steamed with hot water and peeled. 
The cut out four smaller rings from the dough sheet. The inner diameter is cut slightly larger than the one of the tea candle. Place the gingerbread rings on the wreath. If you want to be sure, you can put empty tea candle bowls straight into them. We expect the dough to increase in volume when baking.
Bake the wreath in a heated oven (approx. 170 ° C).
After removing from the oven, brush the wreath with a beaten egg.
Decorate the cold wreath with icing .
The gingerbread Advent wreath is ready. Just place and light the candles.