Easter paper garland in all different colours. Here you will find a tutorial on how to create this Easter decoration. This playful decorative garland with paper bunnies can be hung easily and will serve you as a beautiful Easter or spring decoration into your children's room. Bunnies, as a symbol of Easter, should not be missing in any Easter decoration. Bunnies with their cute, fluffy tails will surely light up your children's room and the kids will love it. Older children can help out with the making of these bunnies and they will be even happier with the result.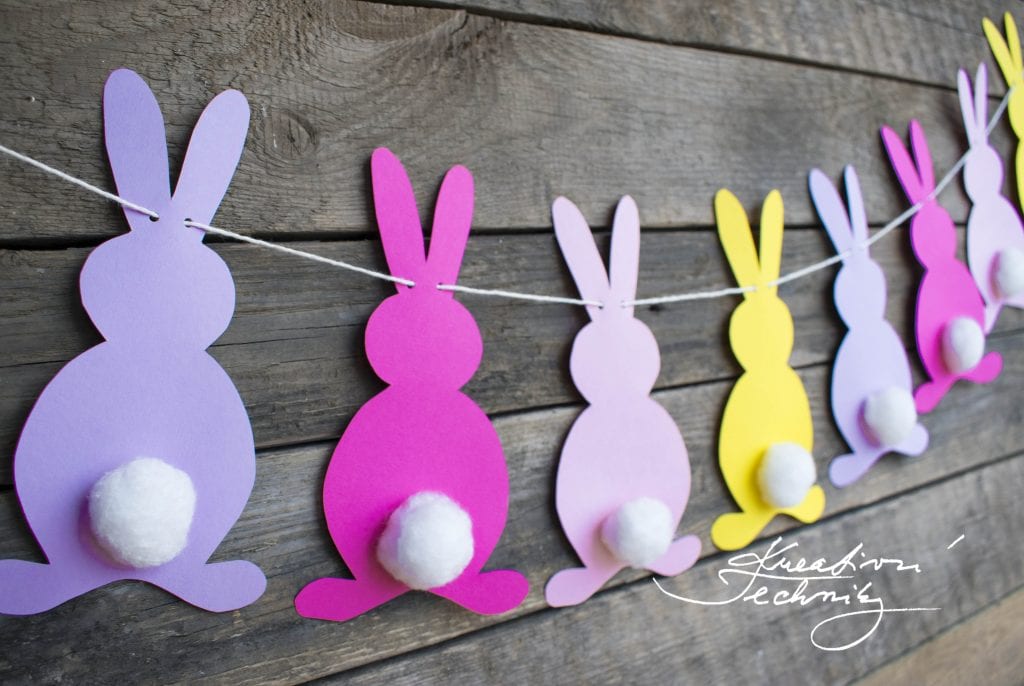 Material:
coloured sturdy paper
scissors
string
cotton wool
paper glue
punching pliers
Bunny garland tutorial:
Create a template with the help of the attached pdf file.
In accordance with the prepared paper, trace the bunnies on each individual paper and carefully cut the out. Make holes in them, so you can pull the string through them.
Then, make tails out of the cotton wool. Take a tuft of cotton wool and shape it into a little ball with your hands. Flatten it a bit and shape it for the last time. Glue the tails to the bunnies and let them dry, Put them all on a string and the decoration is done. Leave at least 10 cm of space between each bunny.
Tie an eyelet at both ends of the string, so you can hang the decoration. You have created a beautiful Easter garland decoration.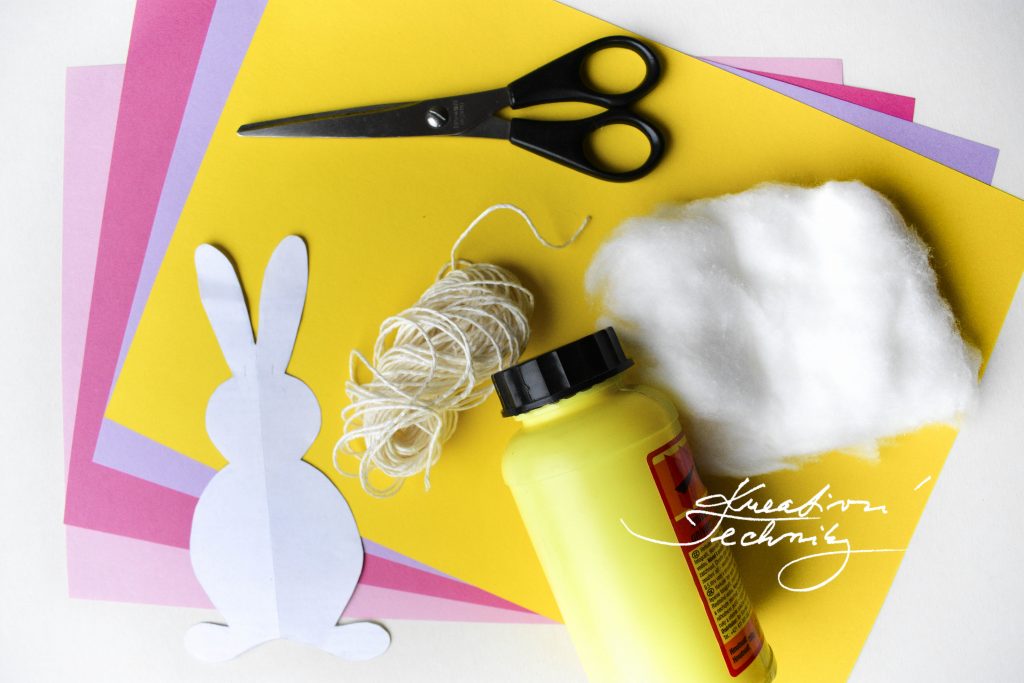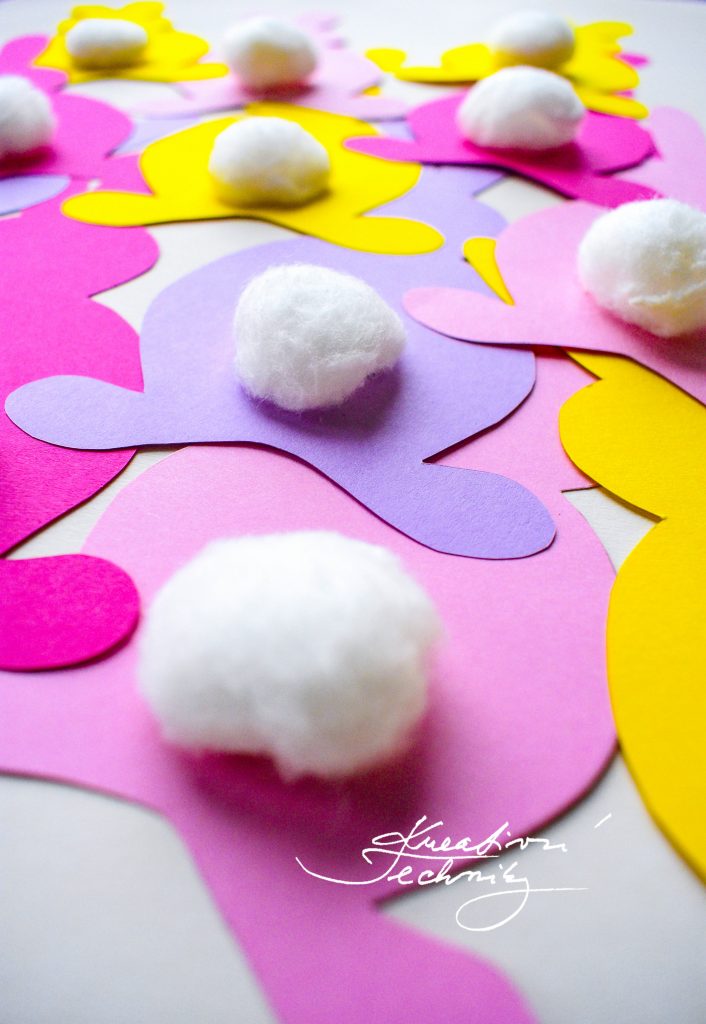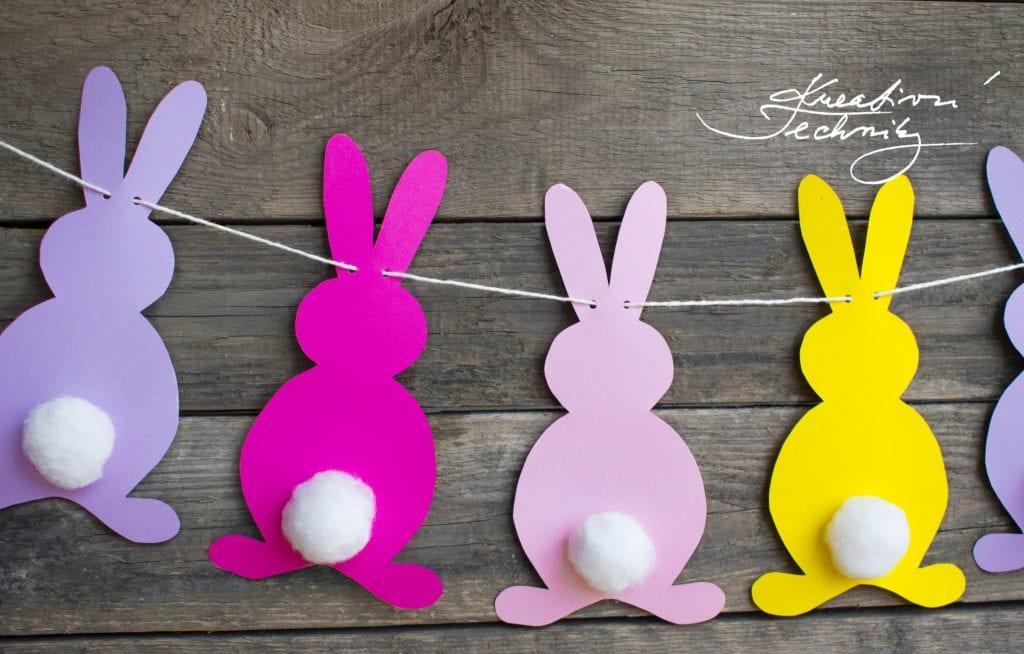 HERE you will find more Easter decorations, Easter eggs, Easter crafts and traditional Easter recipes.