The cape gooseberry wreath can be hung as an autumn decoration on the door, but we can use it otherwise. Autumn is here and with it the creation of various autumn decorations. Lanterns made of cape gooseberry plants are very decorative and it would be a shame not to use them to make decorations. One of many possibilities is to make a door wreath. Making a wreath is not complicated, nor does it take much time.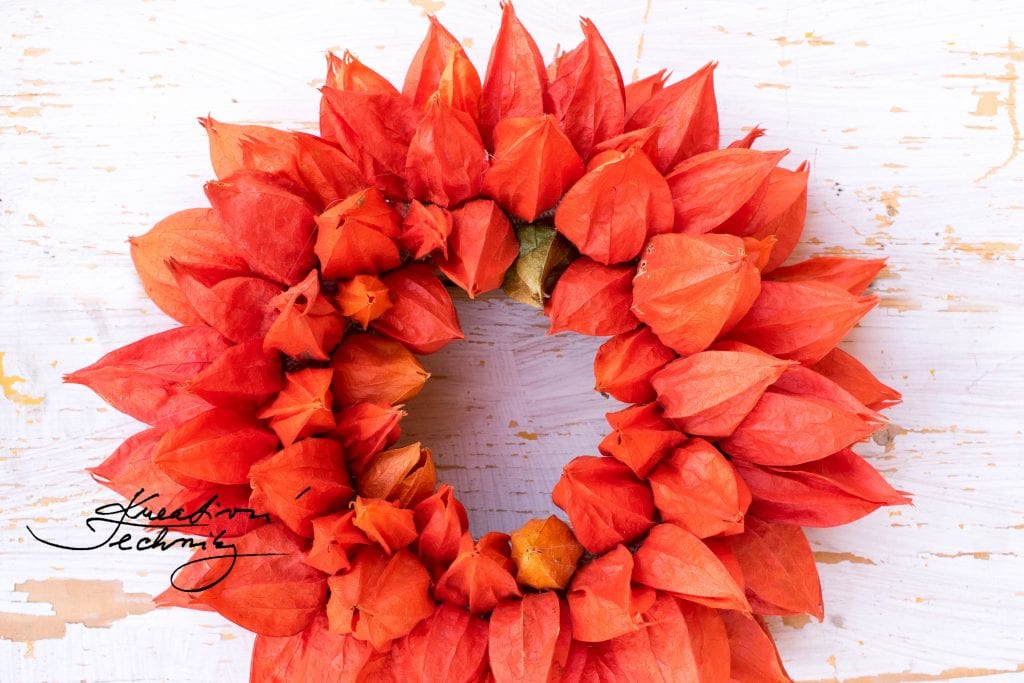 The cape gooseberry wreath glows with its colours beautifully and looks very pleasant. This autumn door decoration will create a pleasant atmosphere right at the entrance to the house or apartment. Wreath made of cape gooseberry will serve as autumn decoration on the door, but we can also use it as wall decoration.
Used Material:
cape gooseberry
polystyrene wreath Ø 22 cm
melting gun
jute (in our case recycled rice bag)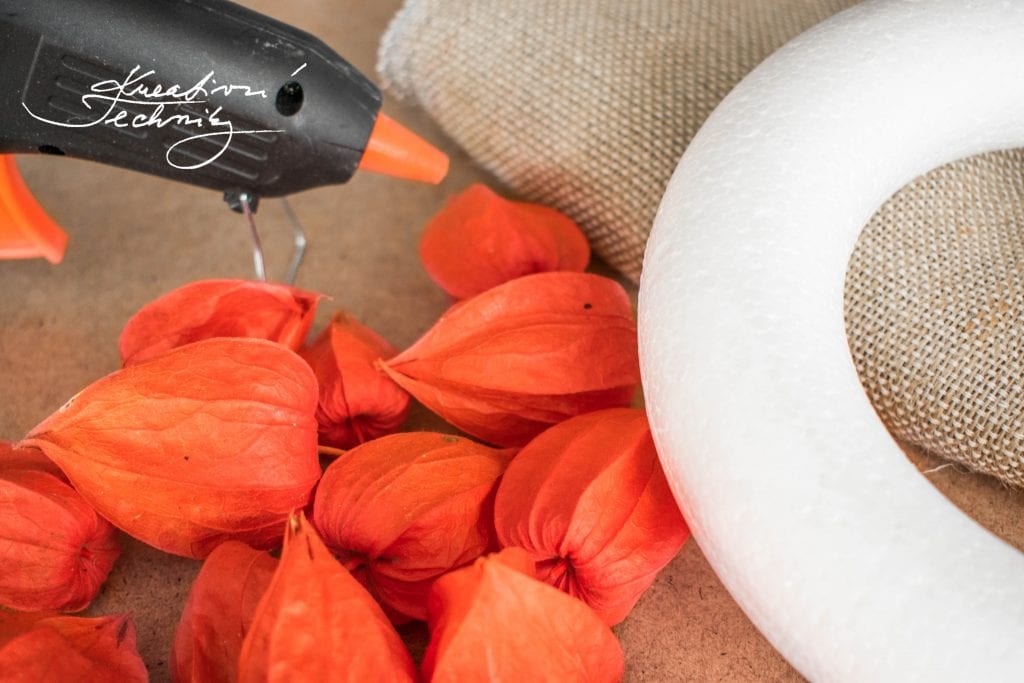 Instructions:
Wrap the base of the wreath with jute. We decided to recycle and used a jute bag of rice. The purple sign that can be seen is okay, as the fabric serves only to cover the white color, which would significantly shine between the orange lampions.

From the fabric we diagonally cut wider stripes about 5cm wide. Heat the melting gun and begin to wrap the polystyrene base with jute. ATTENTION When pressing the fabric against the wreath, the glue can seep through the thin jute and burn you. Therefore, we do not touch the areas where we have applied hot molten adhesive.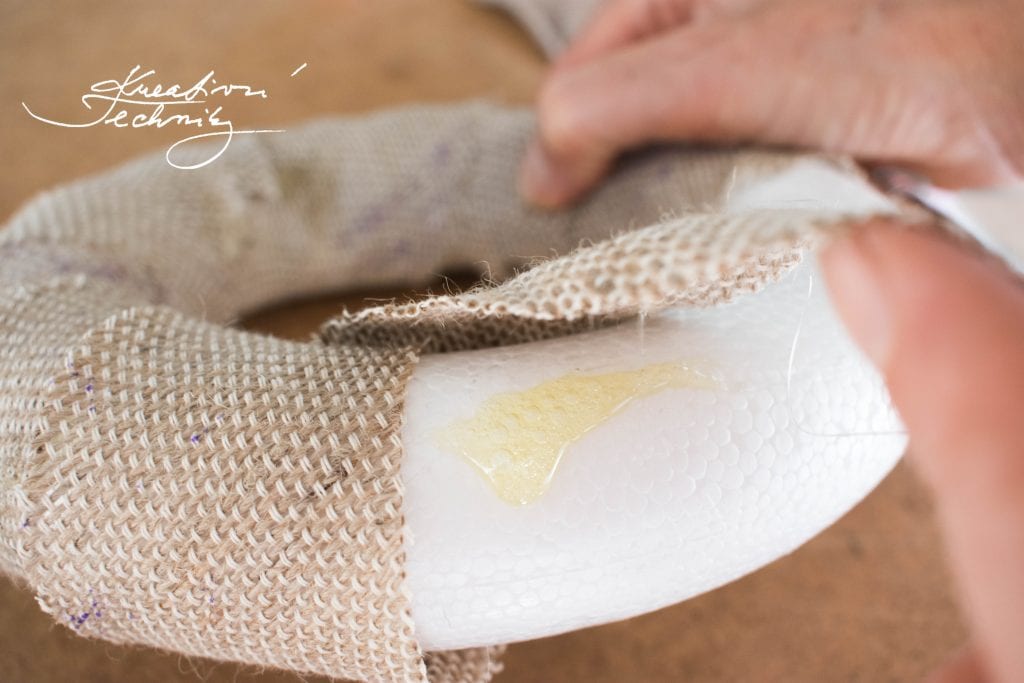 Continue until we wrap the wreath all around. Possible imperfections do not bother us. They will not be visible in the final product.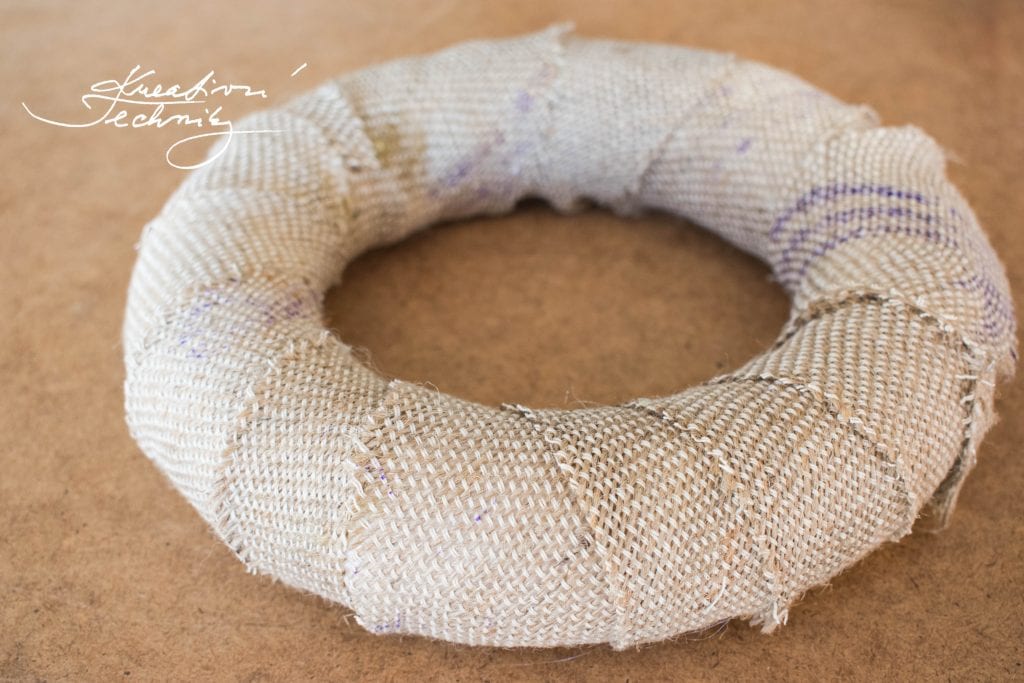 We sort cape gooseberries according to their size. On the prepared base of the wreath we begin to glue them gradually. We glue them close together so that the fabric shines as little as possible. From the center glue smaller tomatillos, to the edges we choose larger and larger ones. The wreath is thus visually enlarged.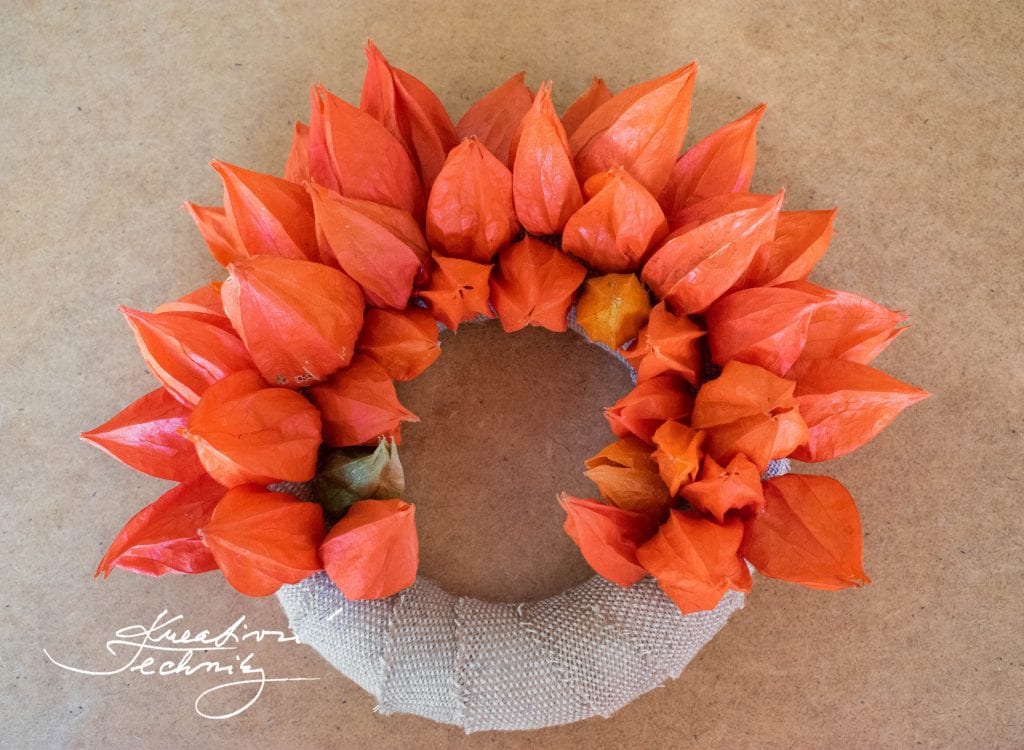 The finished wreath can be hung as an autumn wreath on the door or as a well decoration.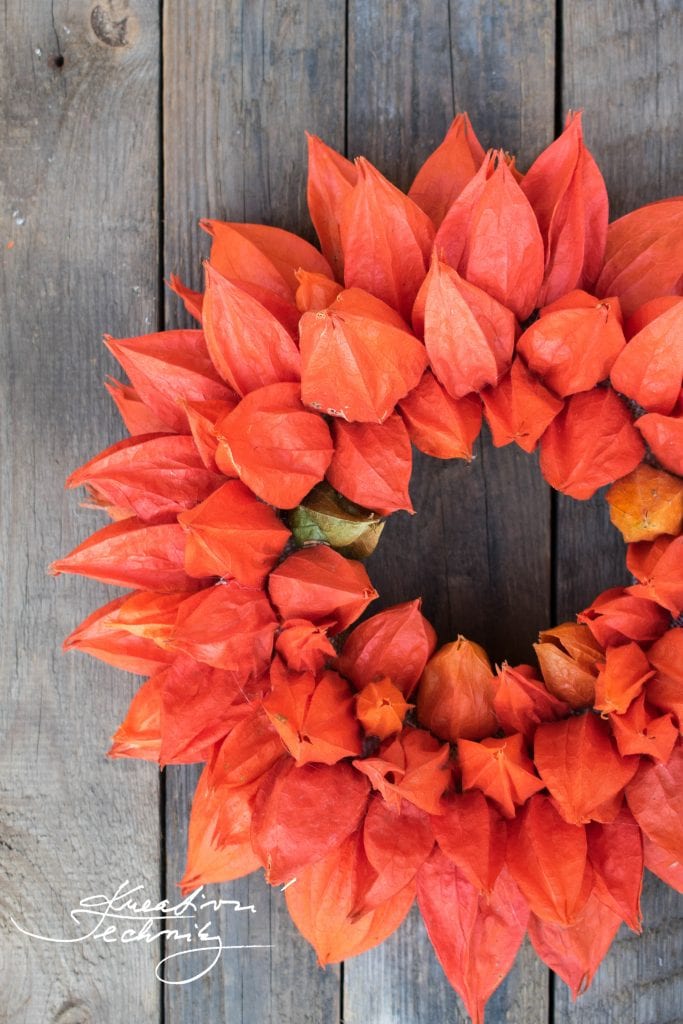 DIY tutorials and ideas for more wreaths and more can be found HERE. Inspiration for autumn decorations can be found HERE.

Autumn boxes are also very popular in autumn. They can be decorated with a combination of different flowers, autumn fruits, pumpkins and other materials. You can find inspiration for traditional and original autumn boxes HERE.