The Easter grass are an essential part of our Easter celebrations. It can serve as a stylish spring decoration and brightens up our apartment. It brings spring to your apartment with its fresh green colour. You can easily grow Easter grass yourselves, at home. We can decorate it the Easter grass with various spring themed decorations.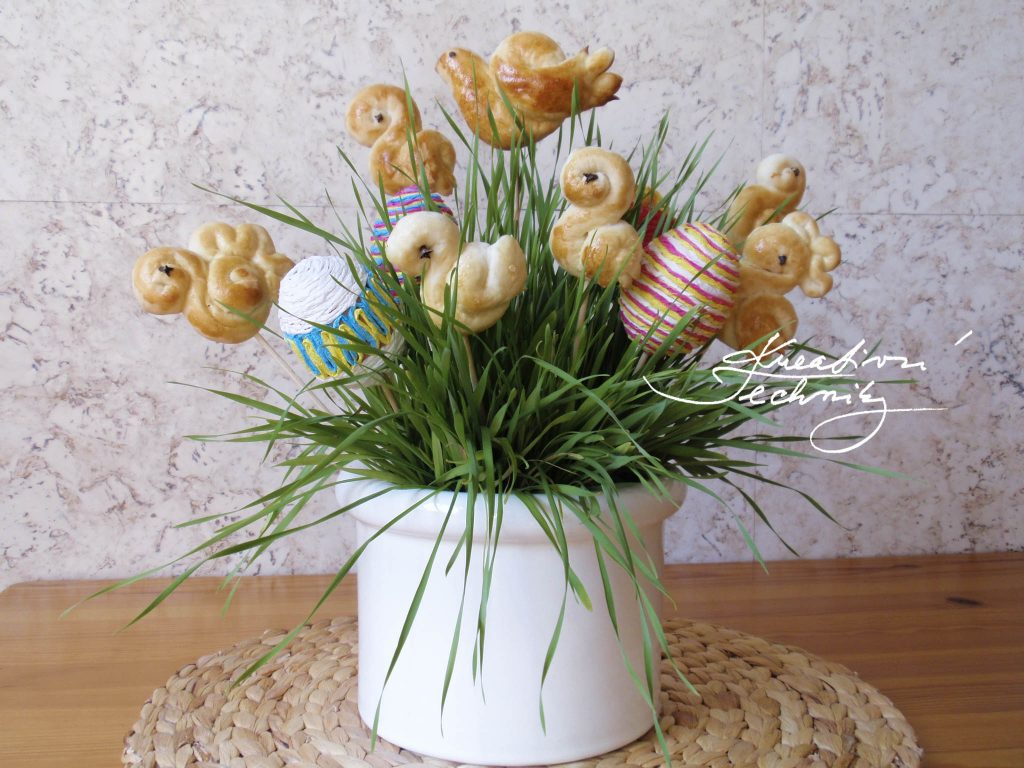 When to seed the Easter grass?
We seed Easter grass 10 day before Easter. That way, it will sprout and grow just enough. 
Prepare the soil to a height of approximately 8 centimeters in a pot or bowl. Lightly squeeze the soil and sprinkle with seeds. Seed the seeds densely side by side and lightly cover them with about 2 cm thick layer of soil. Lightly squeeze and sowing is complete.
Water the soil and keep it wet all the time, but not so much that it swims. Be careful with the water! If the soil gets too wet, it might get rotten. 
Place the grass in a warm and bright place. It will soon start to grow and sprout. 
If it grows too fast, it needs to be placed into a colder bright place to slow down. Do it the other way around, if they are growing too slow. 
If we were too late with the seeding, we can put the seeds into warm water for a day. It will grow faster. We can also put the bowl on the heater to speed up the process. 
If four or five days remain until Easter, we can still try to seed cress. Place a multi-layered paper napkin in a bowl, pour water over it so that it is soaked with water, and seed the cress seeds. Seed the seeds evenly. Cress should sprout in the warmth the next day and in four days could be four to five centimeters high.
Material
seeds (barley, wheat)
pot or bowl with a depth of approx. 15 cm
Easter pastry
easter eggs
skewer
Instructions
We will decorate the pre-grown Easter grass with grooves made according to our instructions. Decorate with colorful Easter eggs and bake traditional Easter pastry. Stick the decorated eggs and pastry on the skewers and stick them into decorative pots.
The grooves are arranged in a pot with Easter grass. We use skewers of different lengths.