We can create an Easter hen of paper together with our children or grandchildren. Easter time is approaching and we can take the time to make Easter decorations at home. This hen can serve as an inspiration for Easter creation with children. The finished decoration can be used as a decorative flower pot stick.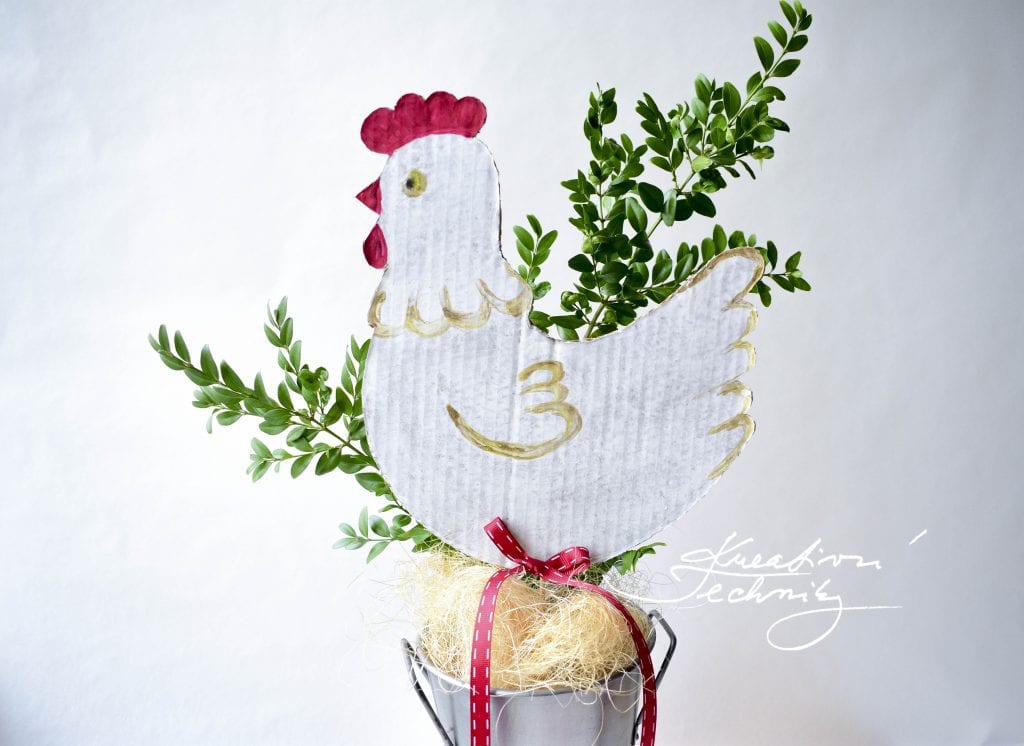 Used Material
cardboard (can be used from the box)
decorative container
skewer
ribbon
tempera or acrylic colors
arranging material
scissors
bast
green twig (e.g. buxus)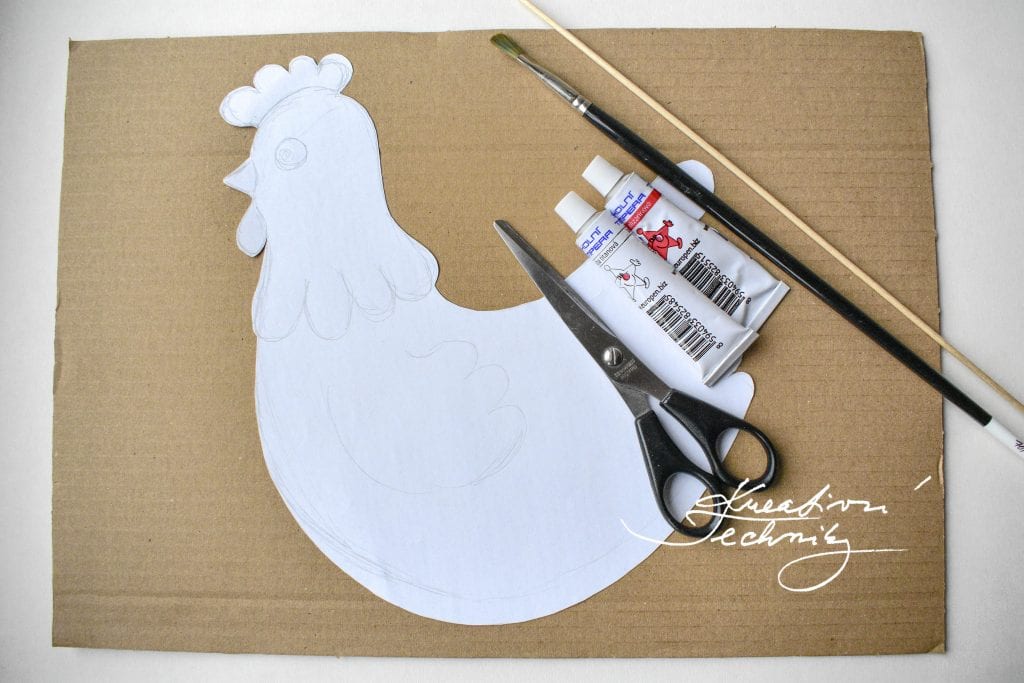 Instructions
We create a paper template according to the attached Pdf template.
We draw the shape of the chicken on the prepared cardboard according to the template and cut it out.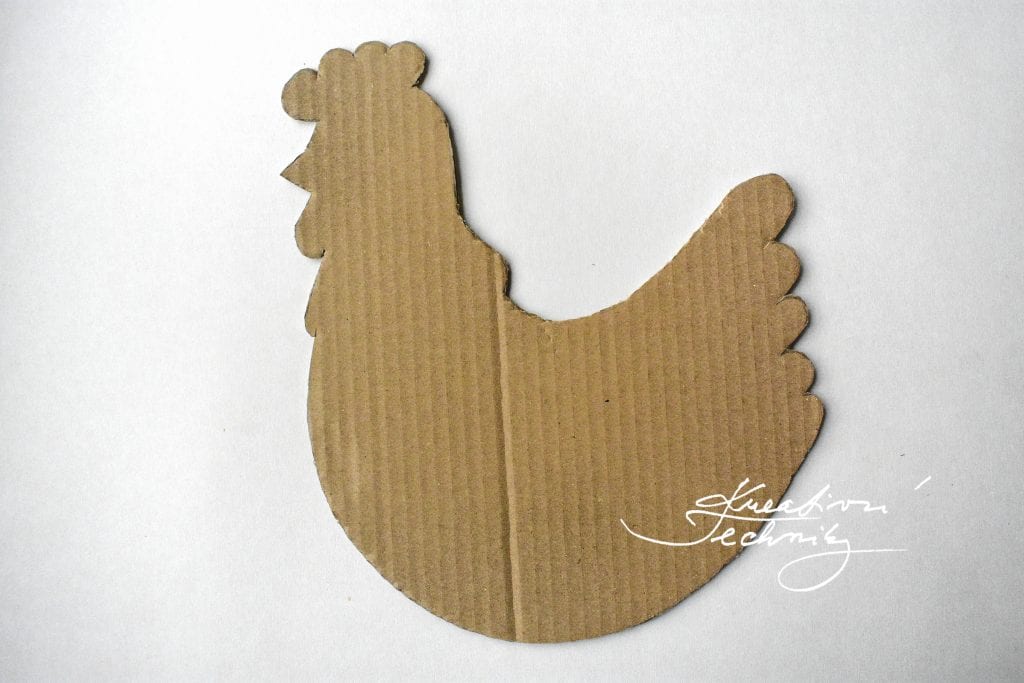 We paint it on both sides with temperas in white. We paint from one side, let it dry, turn over and paint from the other side. We paint lightly, do not soak so that the cardboard does not twist. If it gets a little saggy, we can weight it down a little for a moment to straighten it.
When the base colour has dried up, the whole hen is painted with colors. According to the template we paint the eye, beak, comb, lobe, feathers on the neck, wing and tail. Stick the finished painted chicken on a stick.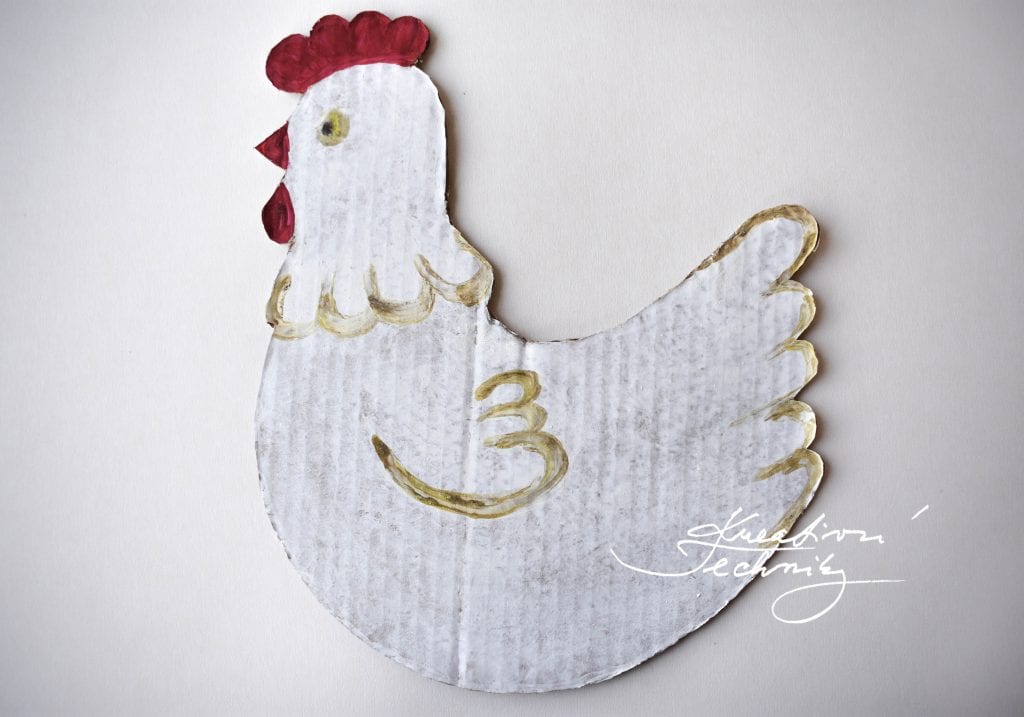 We tie the decorative ribbon and glue it. The finished Easter decoration can be arranged in a decorative container. Fill the inside of the container with arranging material, if we do not have it, a crumpled newspaper. Decorate the container with bast and spring green twig.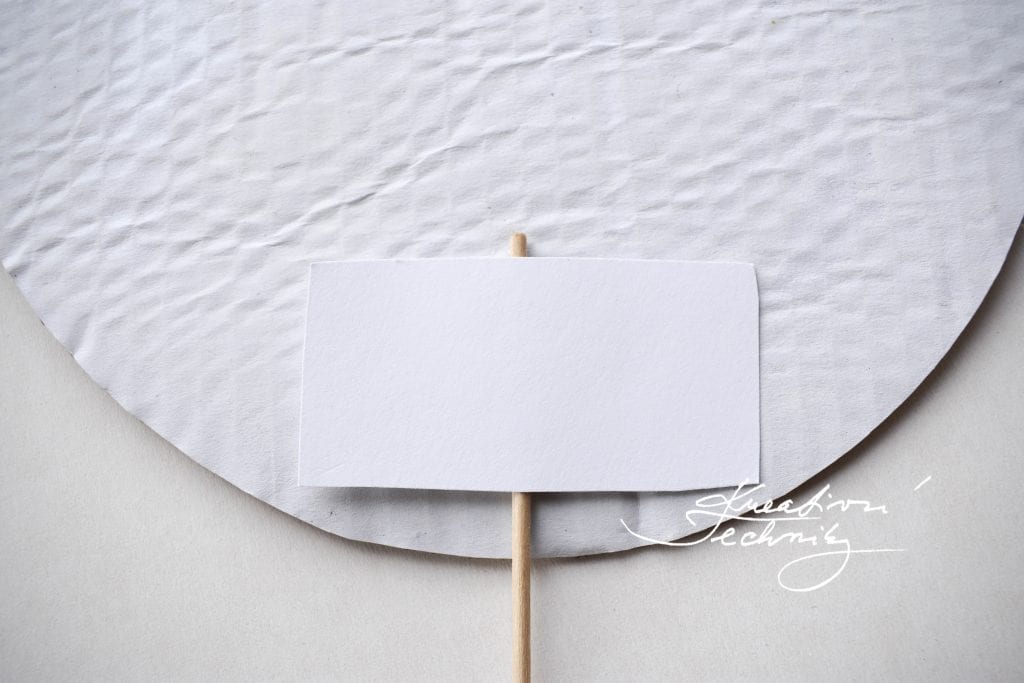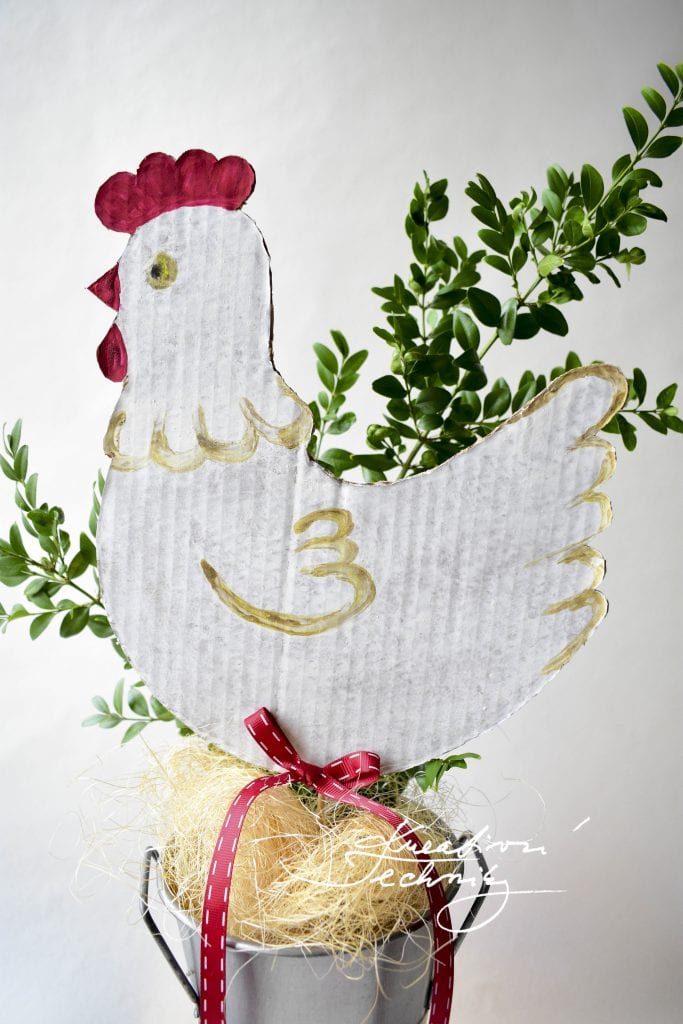 HERE you will find more Easter decorations, DIY projecs, ideas, inspiration or Easter recipes.