Today, we will bake an apple pie, made of Linzer dough. Apple pies are amongst the most popular types of pies. There many various types of apple pies and this one is easy to make. The Linzer dough does not have to only serve us as basis for traditional Christmas sweets. We can use it to prepare this delicious, delicate apple pie.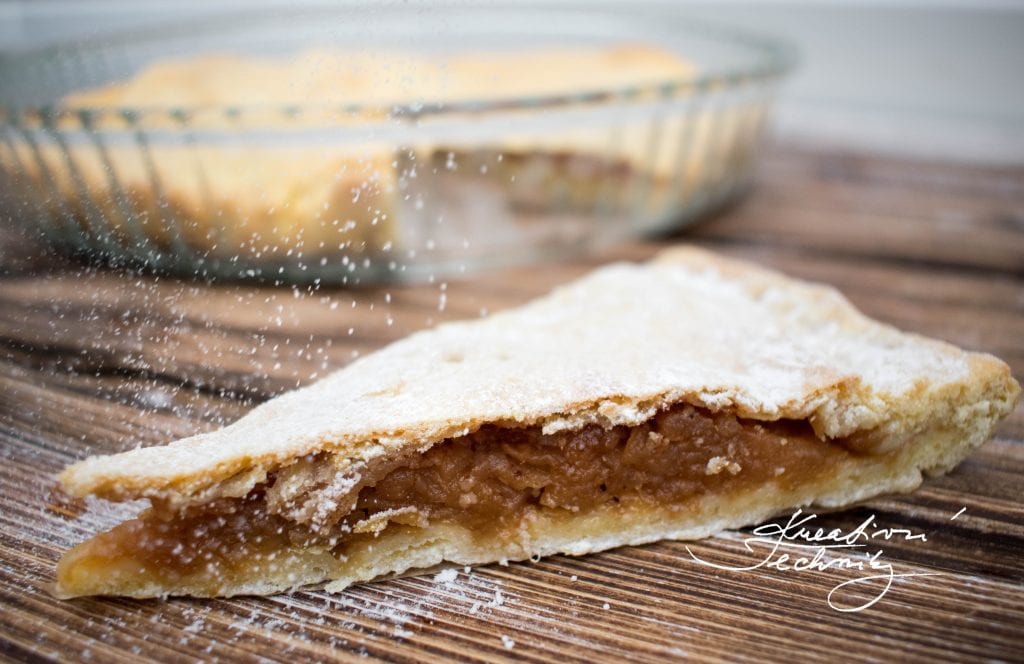 Ingredients:
Linzer dough
30 dkg plain flour
½ baking powder
pinch of salt
17 dkg butter
1 egg
8 tablespoons milk (according to your needs)
Filling
apples
cinnamon
vanilla sugar + powdered sugar
nuts
Tutorial
Put flour, a pinch of salt, baking powder, softened butter, an egg and milk into a bowl. Mix all ingredients and make them into a smooth dough. We make a bun, which we put into foil and let it rest in the fridge for 20 minutes.
Roll the Linzer dough over a foil and carefully put a thin layer into the baking form.
Put apples onto the prepared dough. Sprinkle it with cinnamon, chopped nuts and vanilla sugar. The mixture needs to be flat, so there are no bumps after the baking.
Roll the top dough layer in the same way as the first one. Carefully put it onto the apple mixture and connect the edges. We can join the edges with a fork, so they are decorative.
Before baking the top dough, pierce it with a fork to prevent the cake from cracking.
Bake for approx. 40 minutes at 180°C.
We can lightly sprinkle the finished pie with sugar.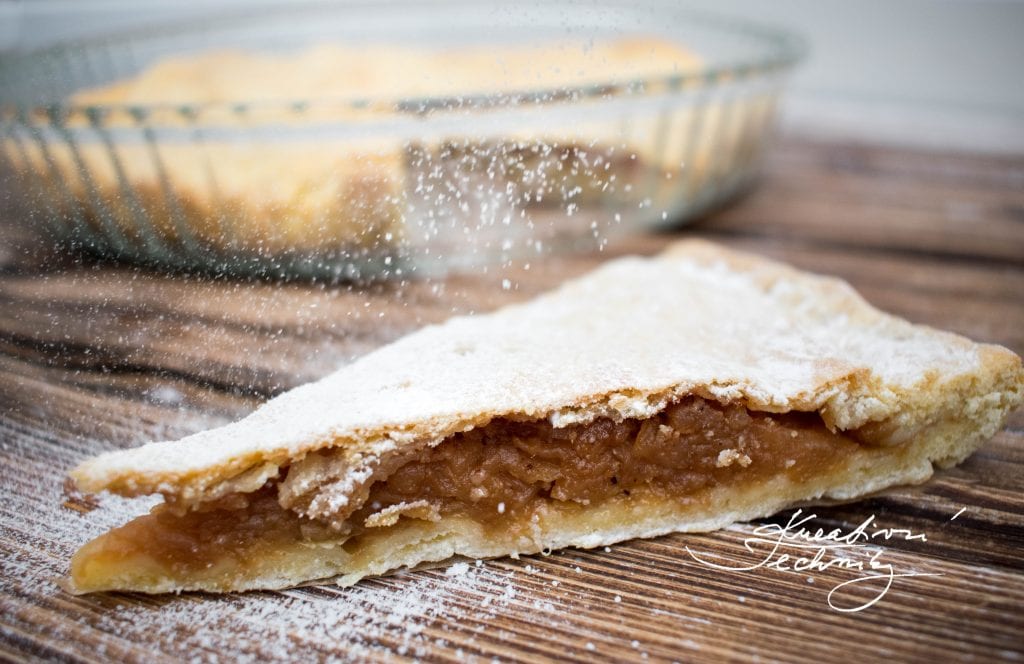 If you are a fan of sweet desserts, check out our other delicious dessert recipes.