Easter eggs decorating for kids. Are you looking for instructions how to cheerfully decorate Easter eggs with children? We were inspired by crepe paper products. Children usually like crepe paper making. That's why we decided to decorate Easter eggs with this technique. Children can create beautiful yellow Easter chickens. When decorating Easter eggs they will have a great time and will enjoy the handmade decorations.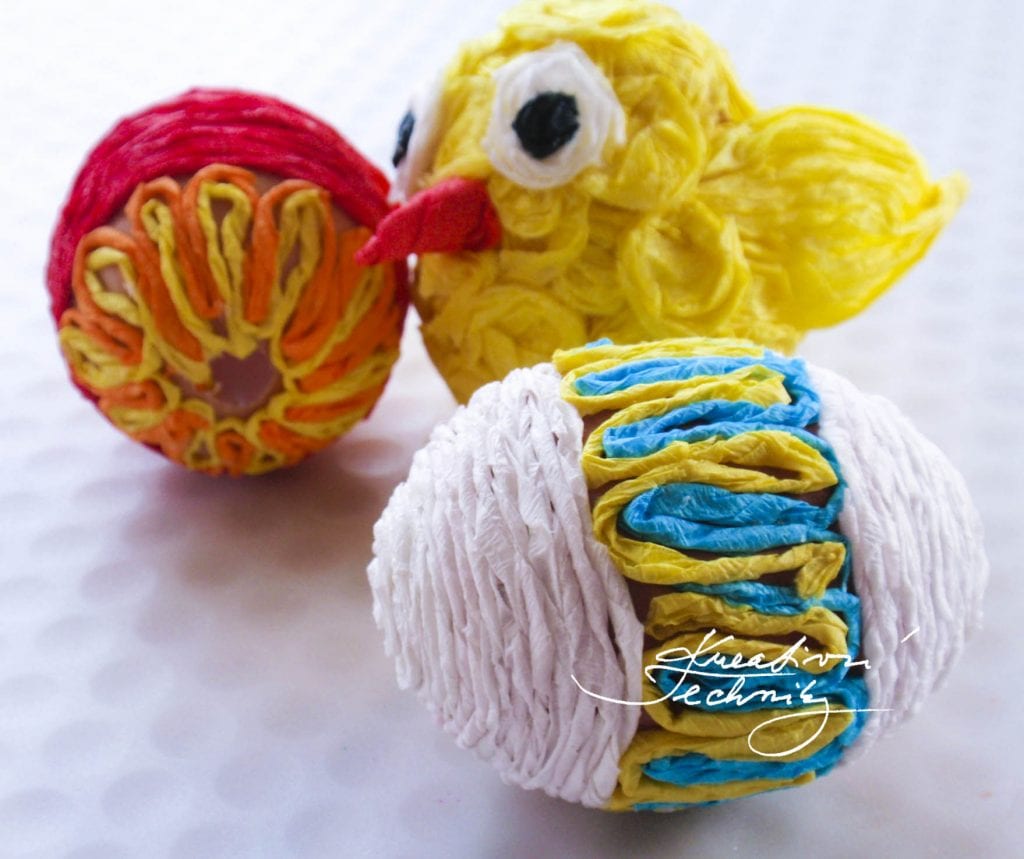 Material
hollow eggs
crepe paper
scissors
paper glue + a brush
a toilet paper roll
Instructions: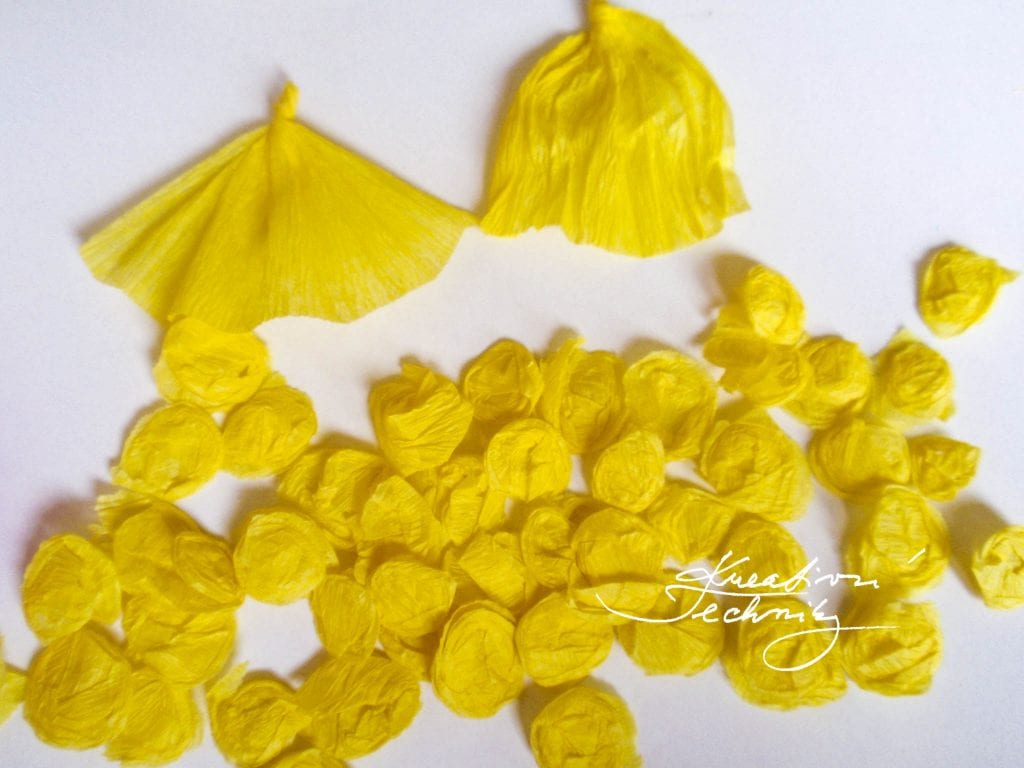 We prepare the material needed.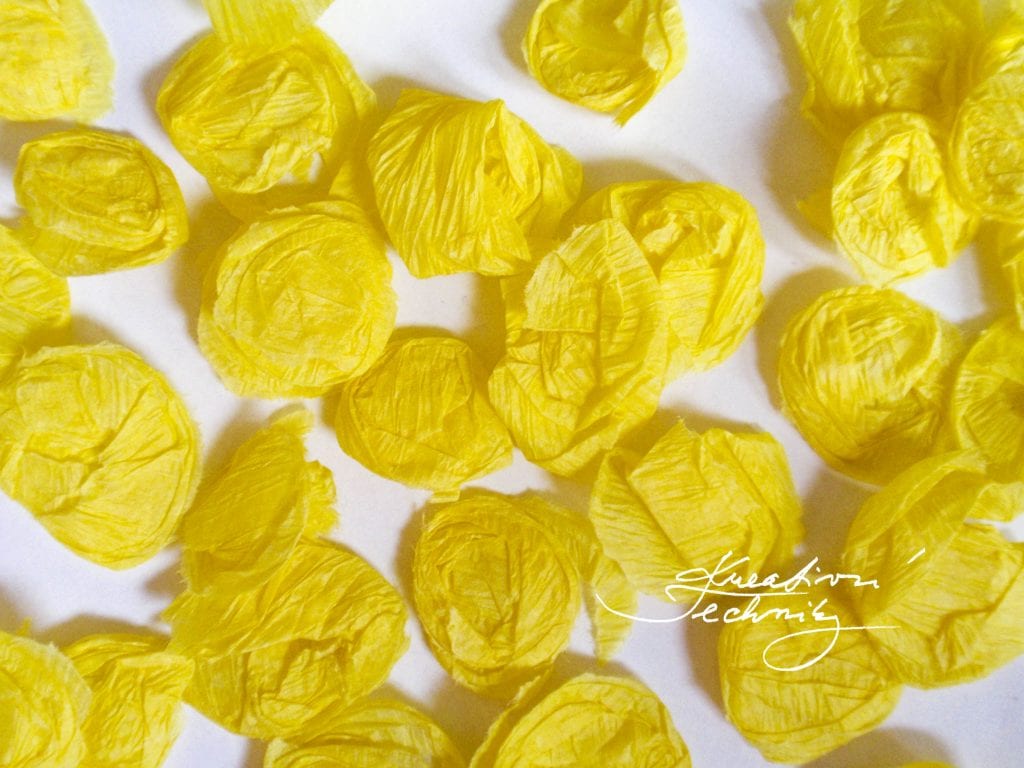 We twist individual feathers out of paper. Take a square of paper and roll it in an oval shape. Crepe paper is easily shaped. We will prepare enough feathers to make for the whole egg.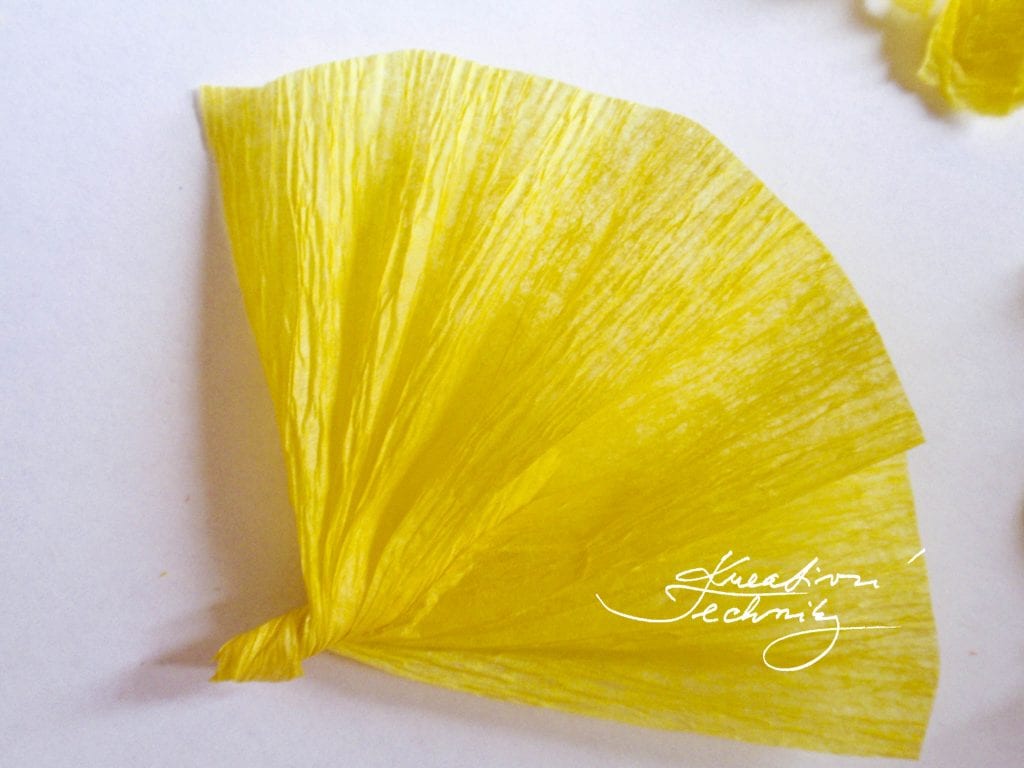 Cut out a square and create a wing by twisting one side into a fan.

We continue by shaping the whole wing.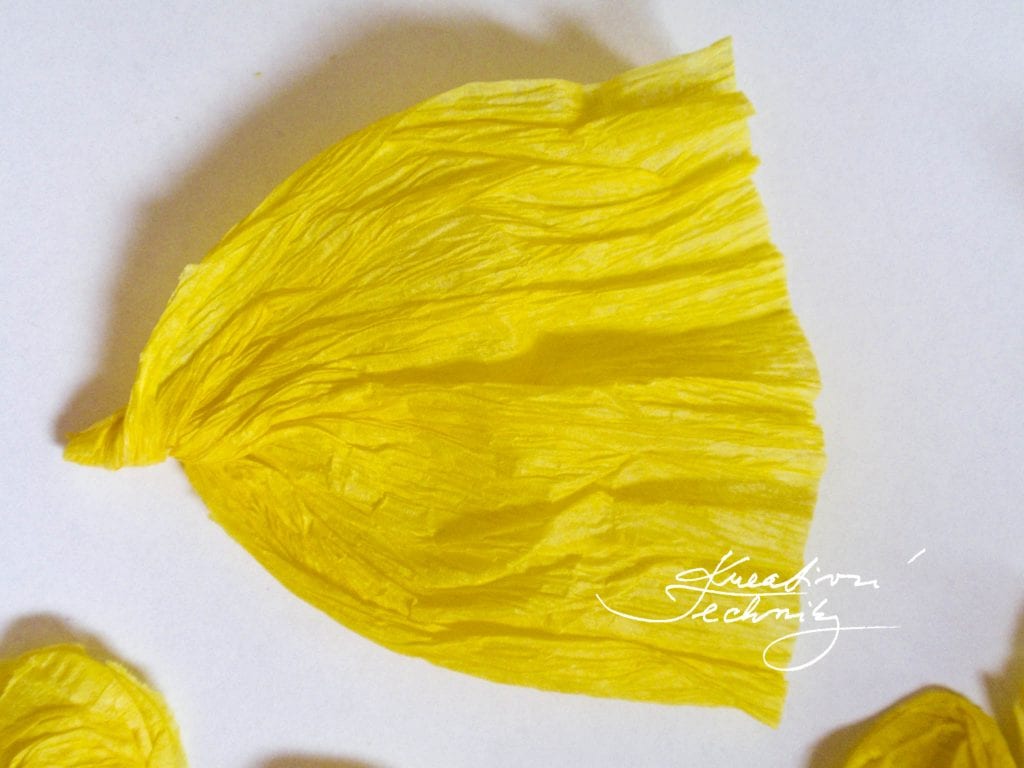 We put the blown egg on a roll of toilet paper for better work space. The egg is gradually coated with glue and we begin to form a chick. Glue the wings and beak. Next glue individual feathers and finally glue the chick eyes.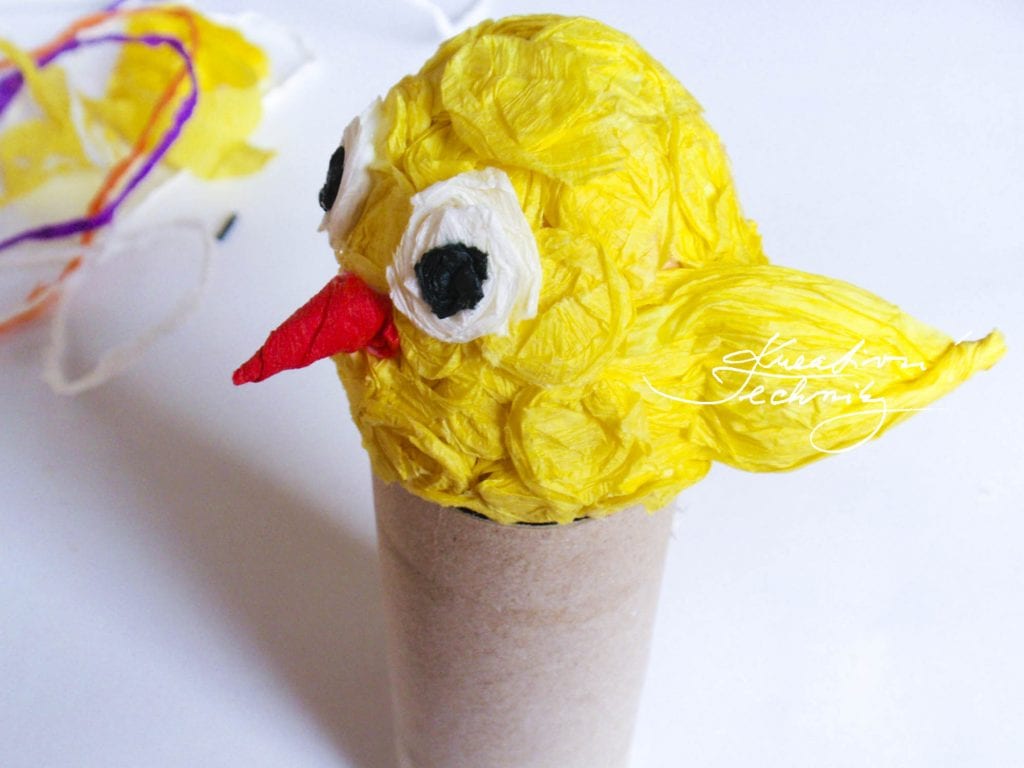 Are you looking for more inspiration for DIY Easter creation with young children? Here you can find more ideas for original Easter egg decorating and other tutorials on creating with young children. Creating from crepe paper will entertain children and they can also create beautiful Easter decorations.