Have you also come back from your vacation and are thinking about what to make from the shells you have collected there? I found many small shells by the sea, a hole in them, as if they had been pierced. I was thinking of using them to make jewelry. I created an original crocheted necklace made of shells that reminds me of the summer by the sea. If you want to make a similar necklace you can be inspired by this tutorial. It is not a problem to drill small holes in shells and make a similar necklace.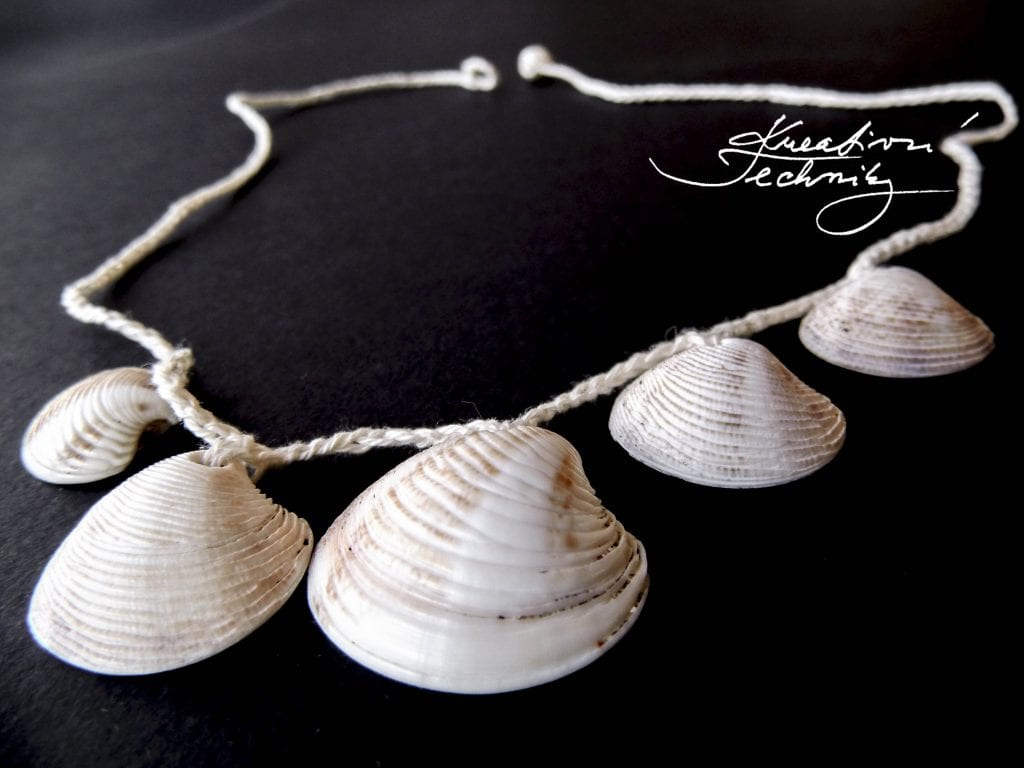 At the beach, we can buy a lot of jewelry made from real shells or their imitations. But I prefer to create them according by myself.
Material:
seashells
yarn
bead
scissors
hook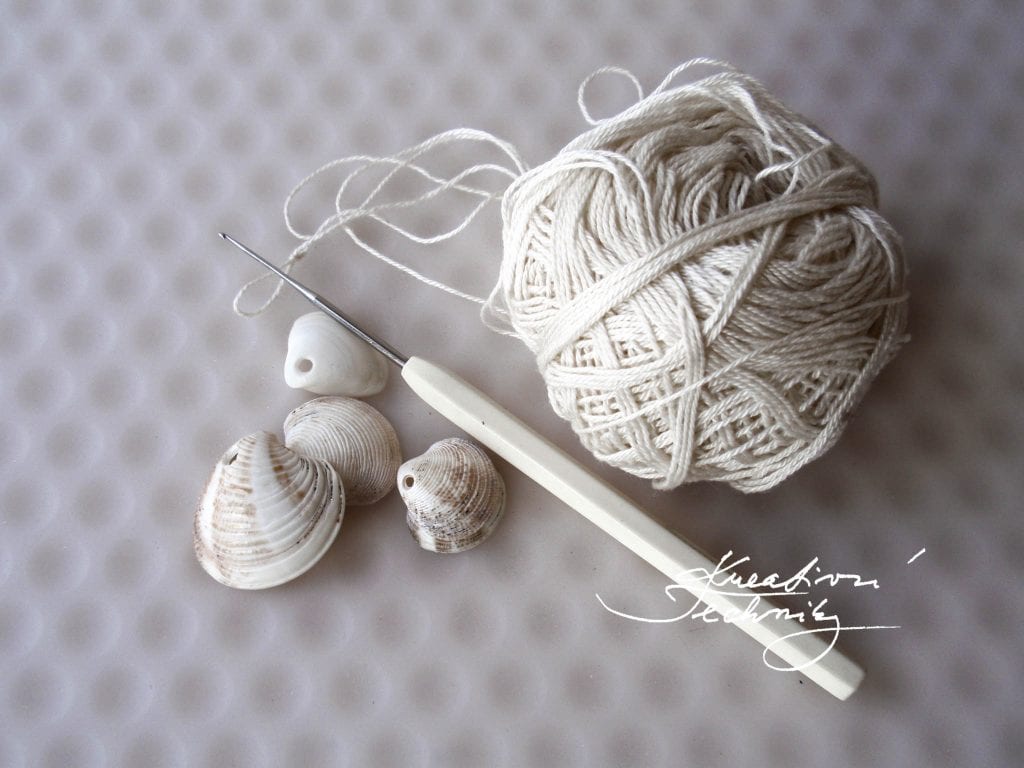 Crochet tutorial:
Crochet necklace made of shells can be made very quickly. Small ladies who can crochet a chain easily handle the making of this necklace.
The length of this necklace is 50 cm.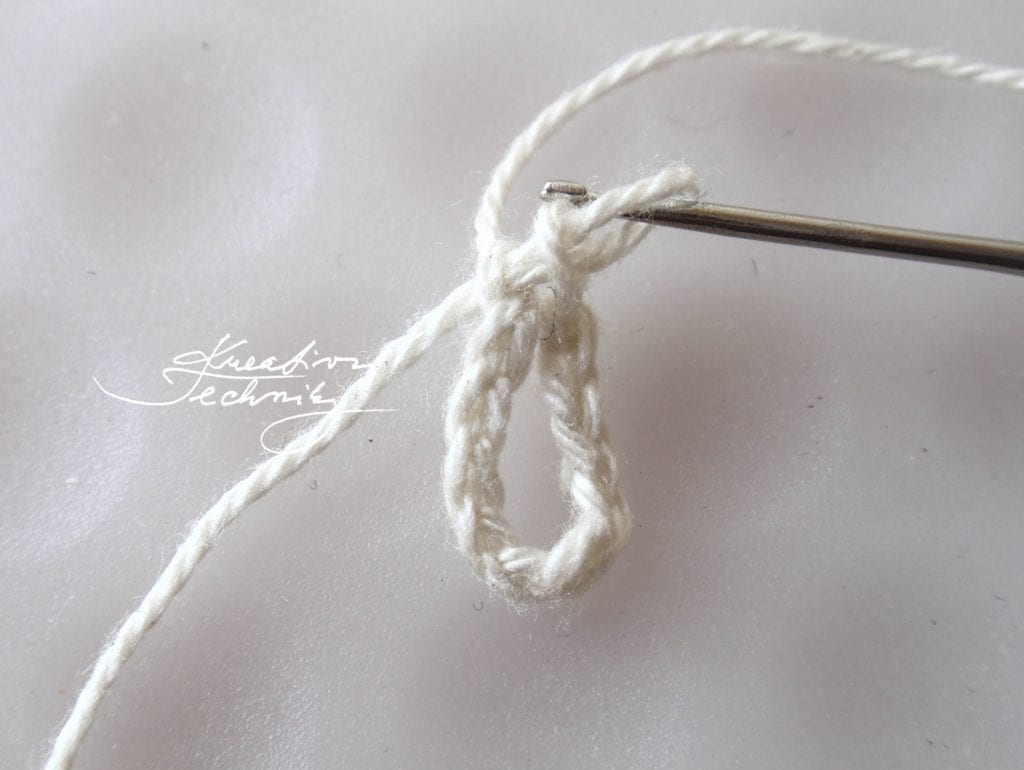 We crochet 10 stitches, which we crochet and create an eye for necklace closing.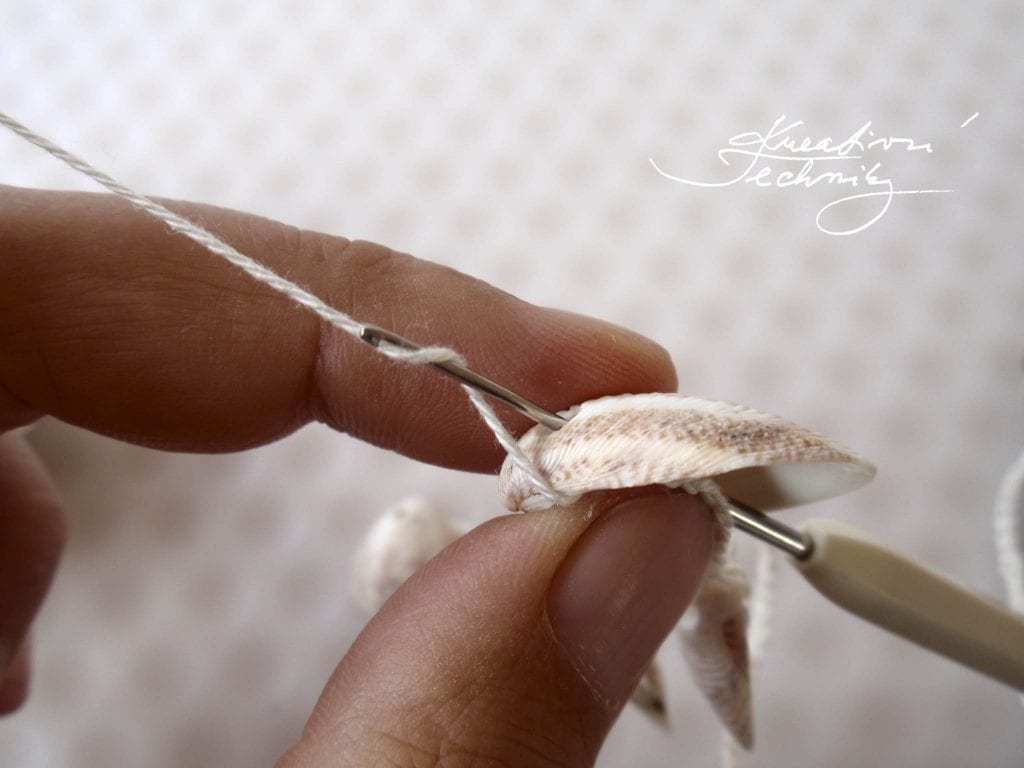 Continue with a 20 cm chain, then the add the first shell.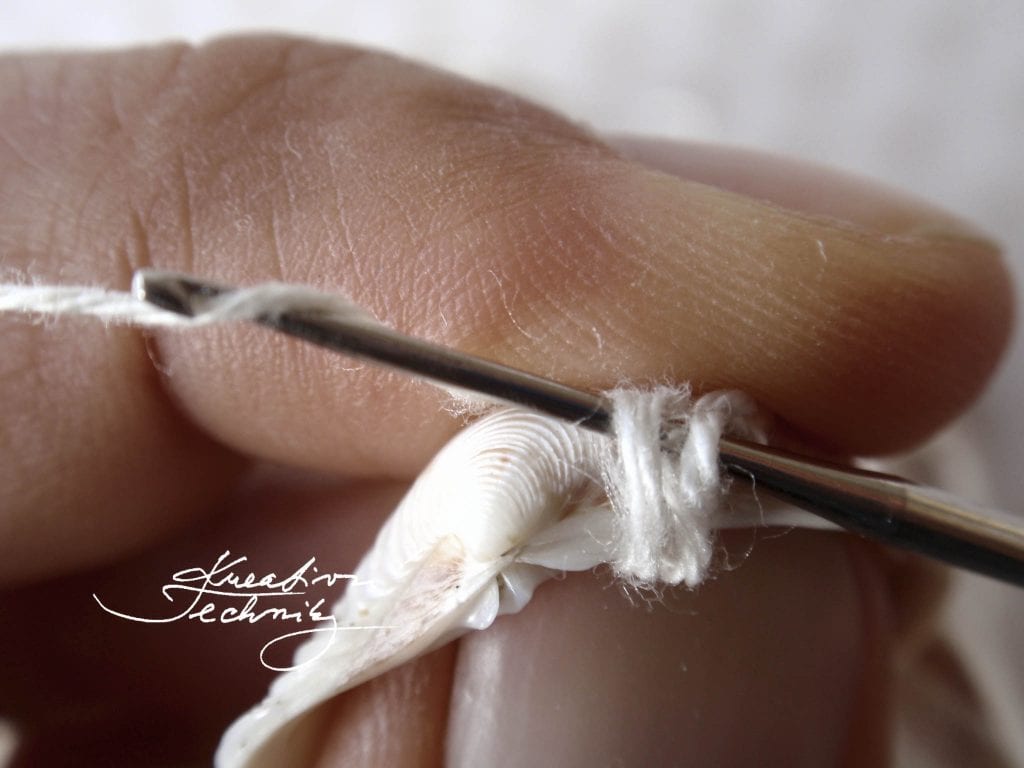 Additional shells are added at a distance of 2.5 cm. Wait a total of 5 shells and continue crocheting for 20 cm.
Finally, add the bead that serves as a simple necklace closure. It must be large enough that the chain itself does not open.