Easter creating for children – Easter eggs decorating ideas. Here, you will find another way to decorate Easter eggs with your children. Once again, we are inspired by crepe paper products. Children like creating with paper and crepe paper separately. That's why we decided to decorate Easter eggs with this technique. Children will have fun decorating Easter eggs and will enjoy the handmade decorations. Creating with crepe paper gives children the opportunity to have fun and create beautiful Easter eggs.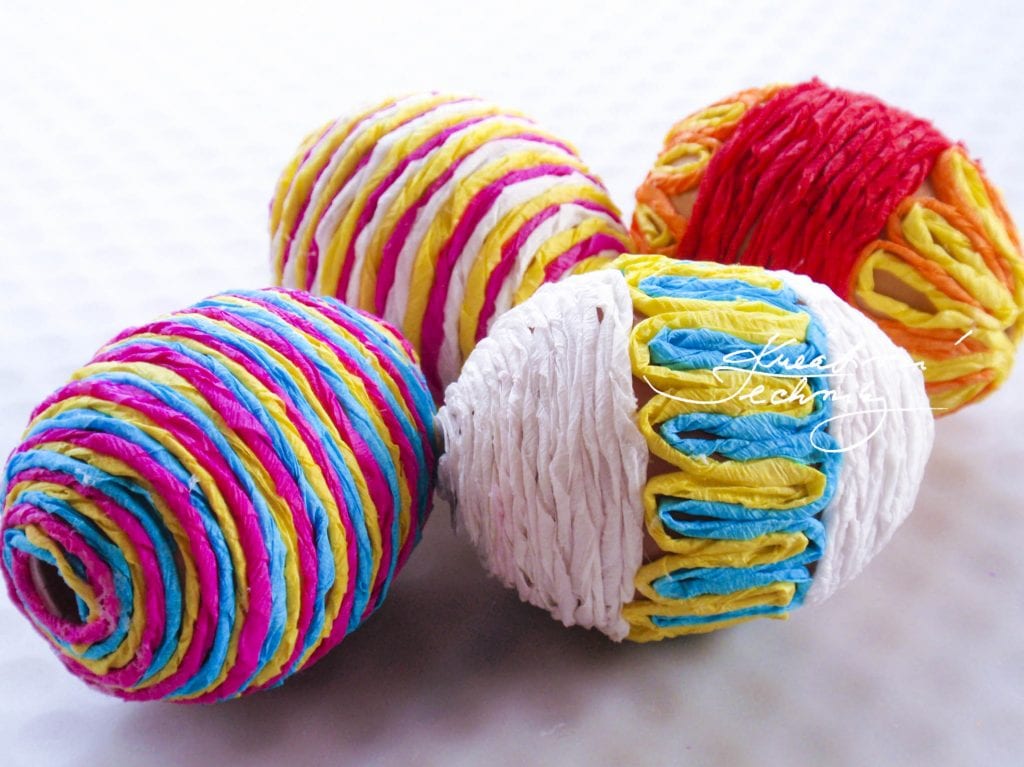 Material
hollow eggs
crepe paper
scissors
paper glue + brush
toilet paper roll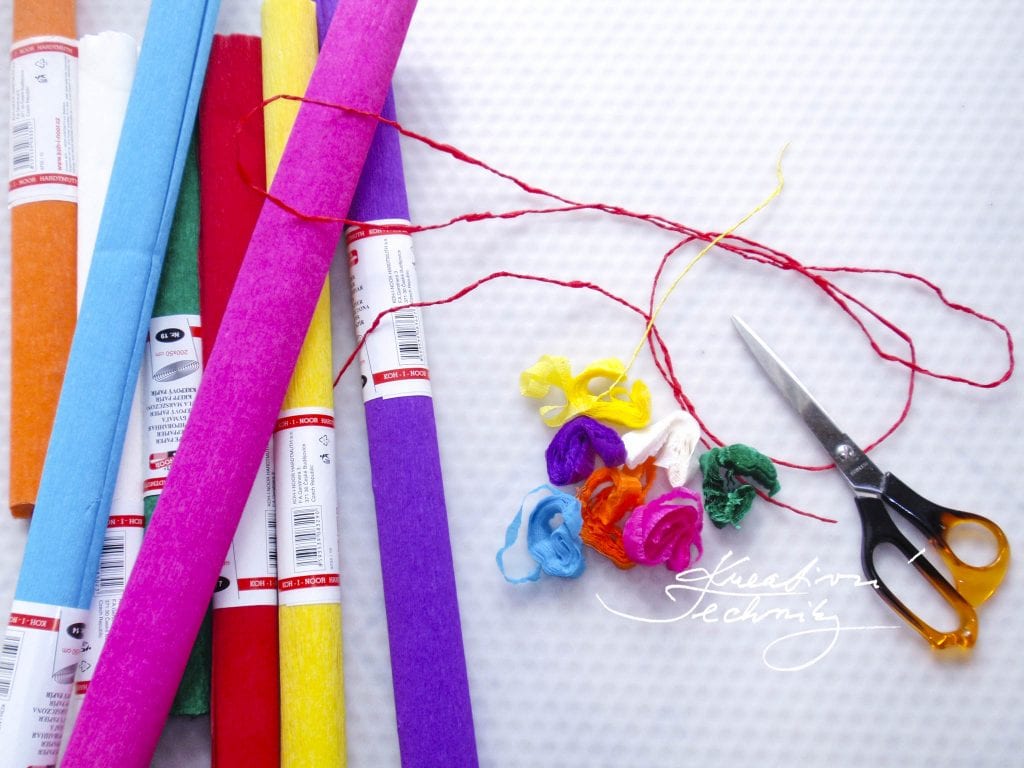 Tutorial
We will prepare the necessary material.

Create paper cords from crepe paper. Apply some glue on the part of the egg that is to be decorated. We gradually create a pattern on the egg using coloured crepe cords.

On a more complicated pattern, we put the blown egg on a roll of toilet paper to make it work better. First we decorate both tips and finally the middle part.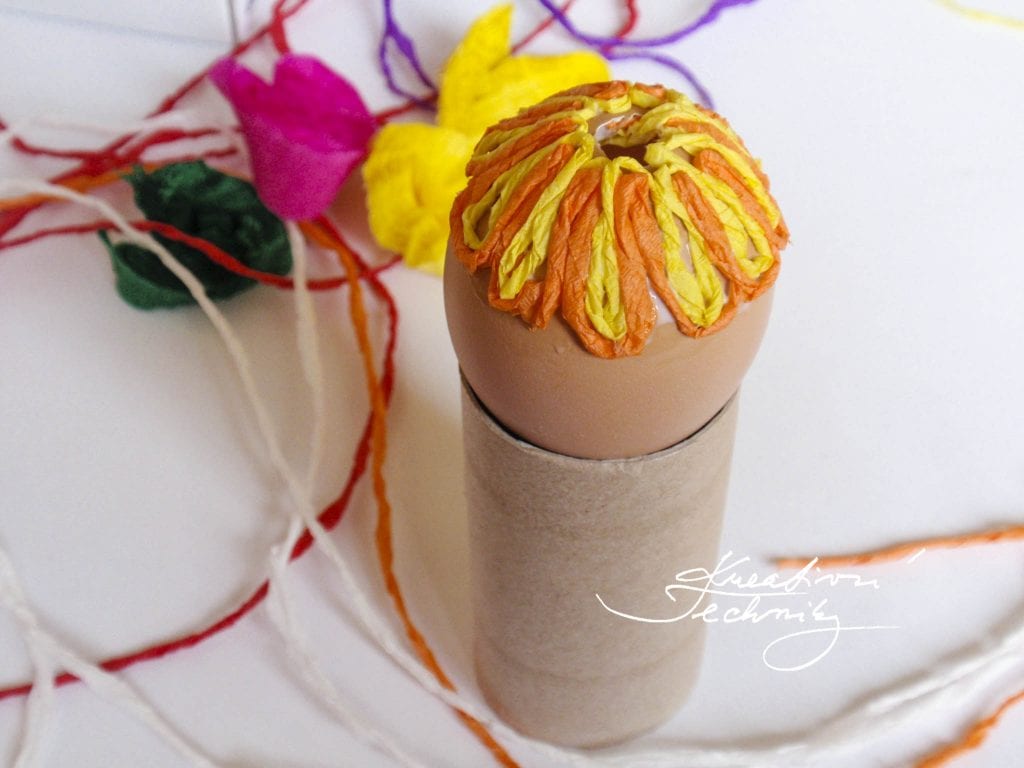 The finished products: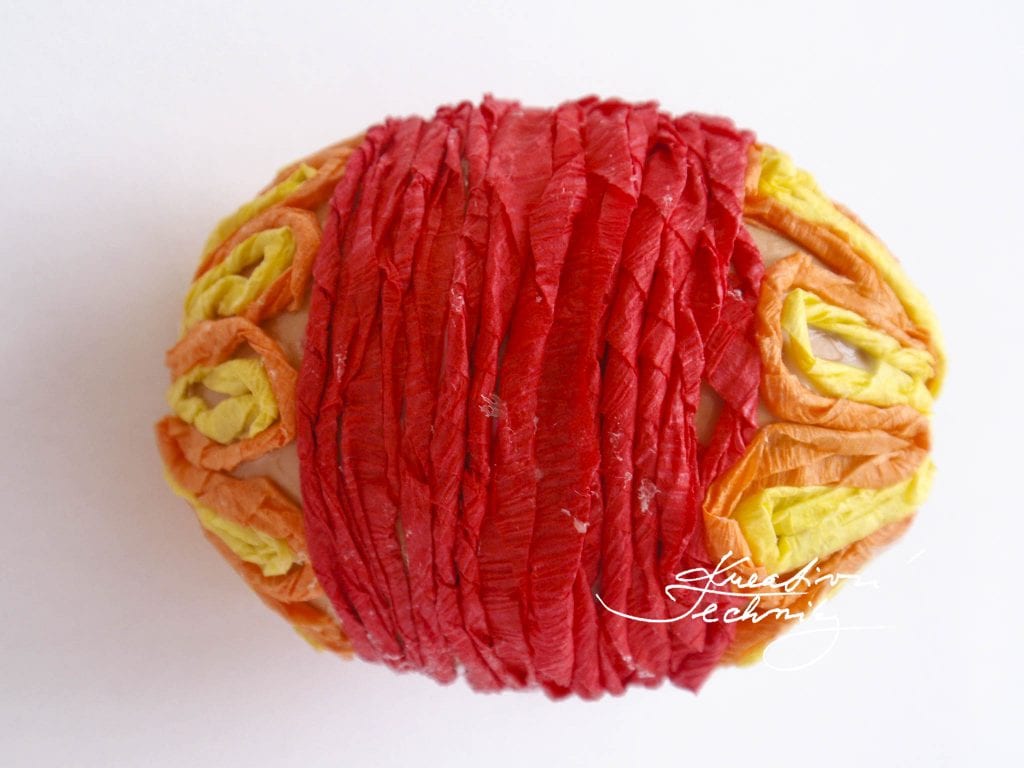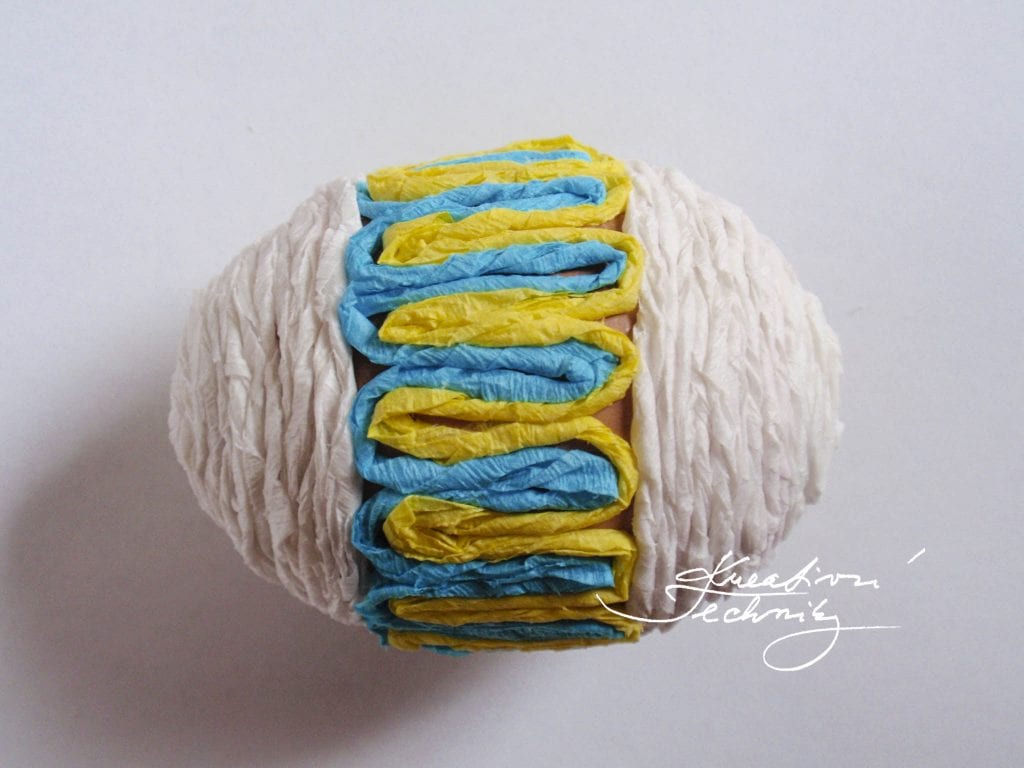 We decorate this pattern the other way, first creating the little waves in the middle and then the rest.

Are you looking for more inspiration for easter crafts for children? Here you can find another Easter eggs decorating ideas for kids. Tutorials on creating with your children.
And here you will find more colourful paper decorations with templates that will make your work much easier.