A crochet carpet. Round carpet made out of fabric leftovers tutorial. We often throw out old textile as waste, that just takes space. But we can crochet comfortable carpets out of the textile leftover into our kid's room or the bathroom.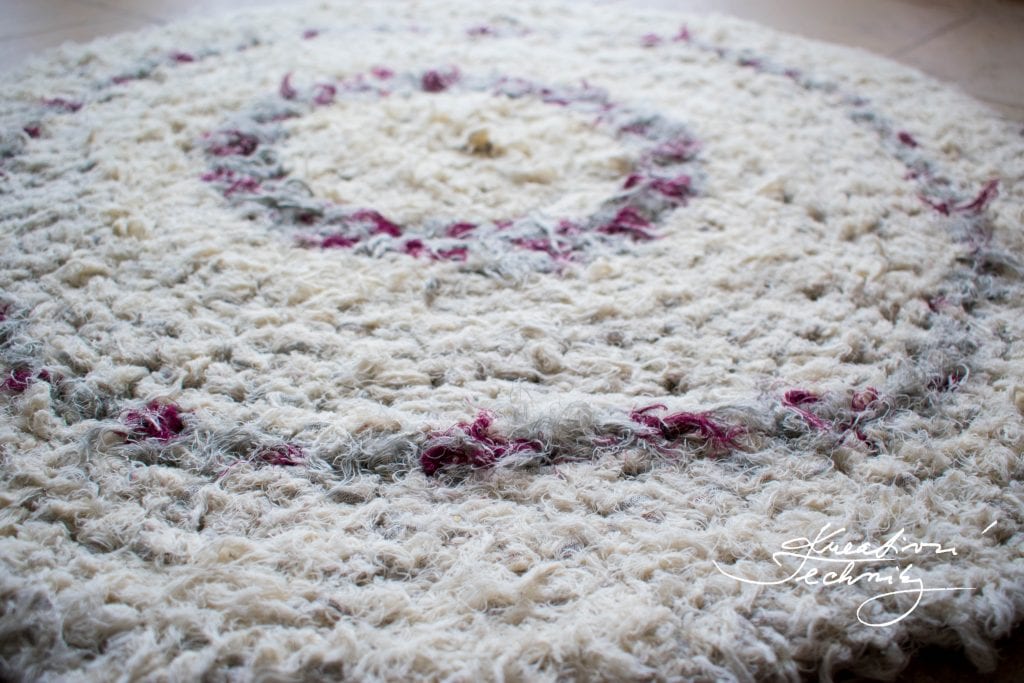 Used material and accessories:
textile leftovers, old bed sheets, T-shirts…
scissors
the thickest crochet hook possible 8, 10, 12 (according to the thickness of the material)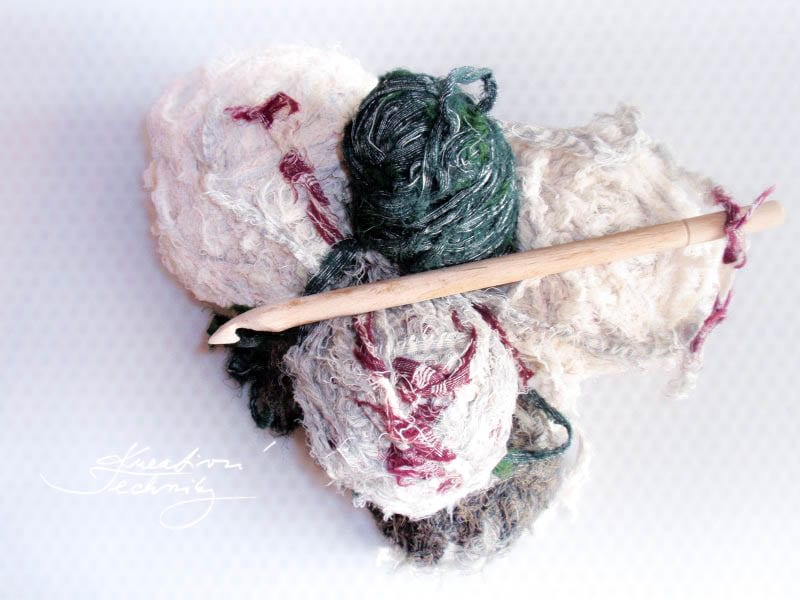 Pattern:
Tutorial, on how to make new out of old.
We will choose material in colours, that we like. Cut the rest of the textile into 2cm wide stripes, or tear them apart (frayed edges). Coordinate the stripe colours and sew them together (so they align smoothly) or tie them (knots will appear in our pattern).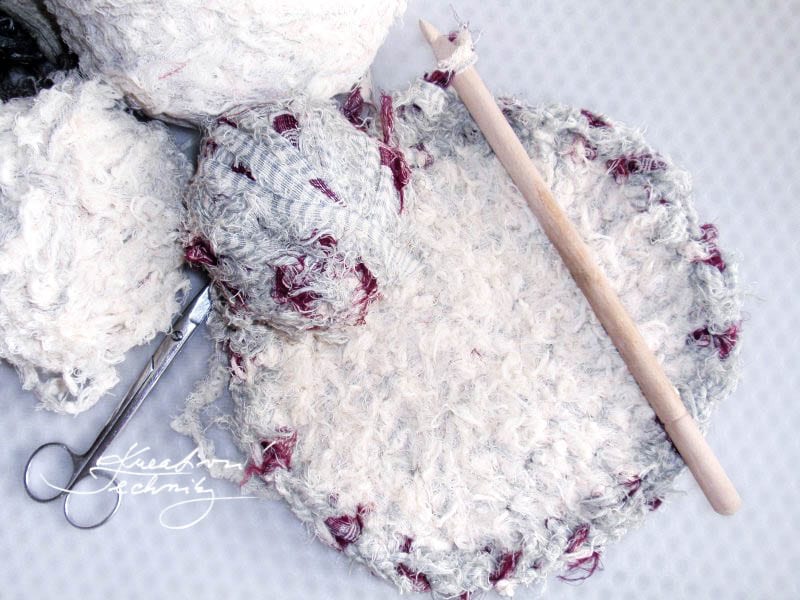 Crochet in short stripes. Adjust the final size to our need. 90cm diameter makes about 25-30 rows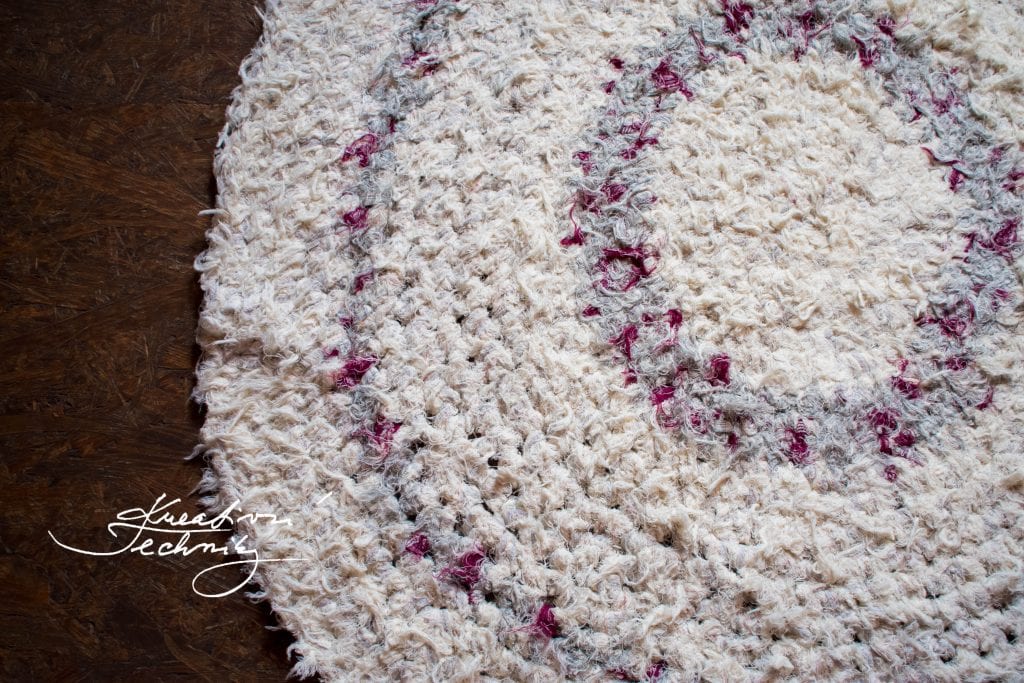 This crochet carpet is very nice, decorative and easy to wash. The carpet work very well as a decoration into your bathroom, bedroom, or children's room. Crocheted carpets are beautiful and practical home accessories and decorations.