Knitting stitches. There are a large number of types, shapes or structures of knit stitch patterns. This pattern is suitable for knitting scarves or shawls. Patterns for knitting sweaters can be little bit perforated. Especially during cold summer evenings you will appreciate a light knitted sweater.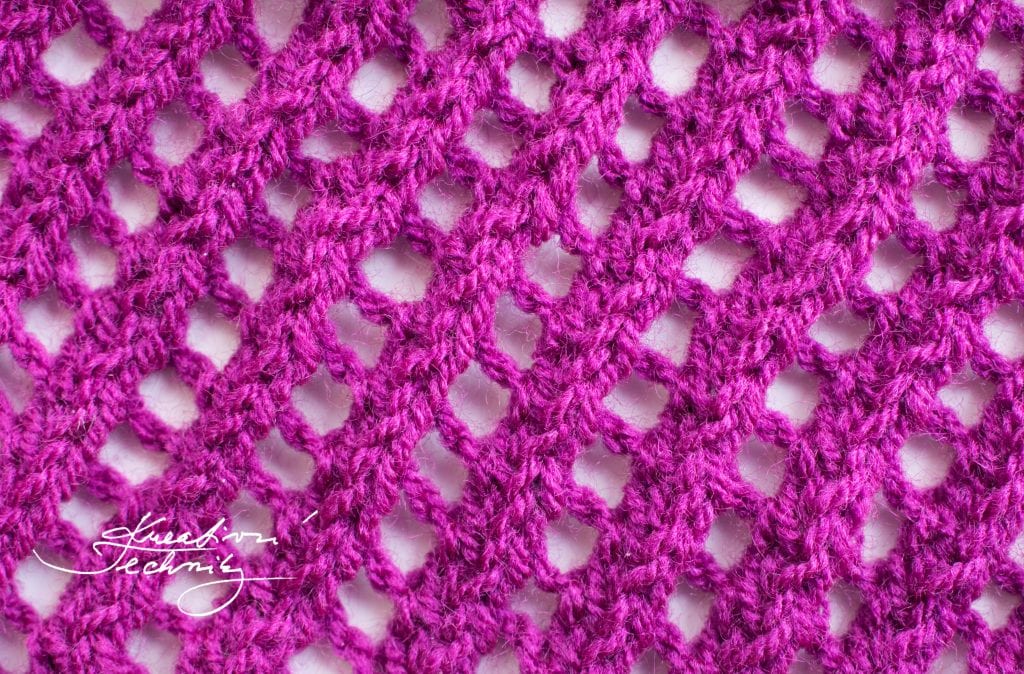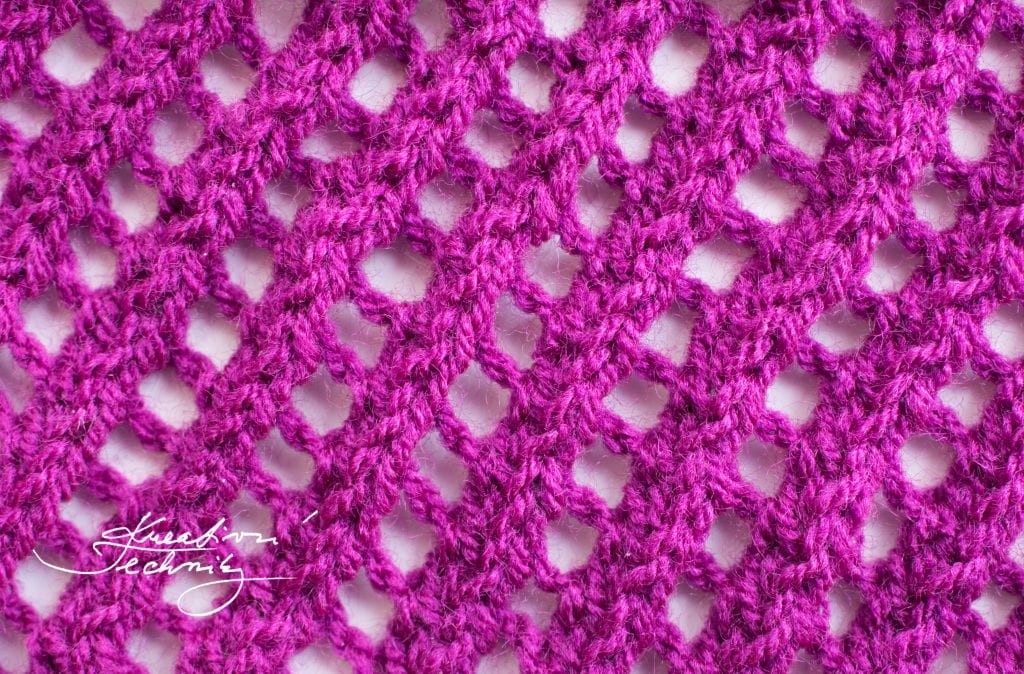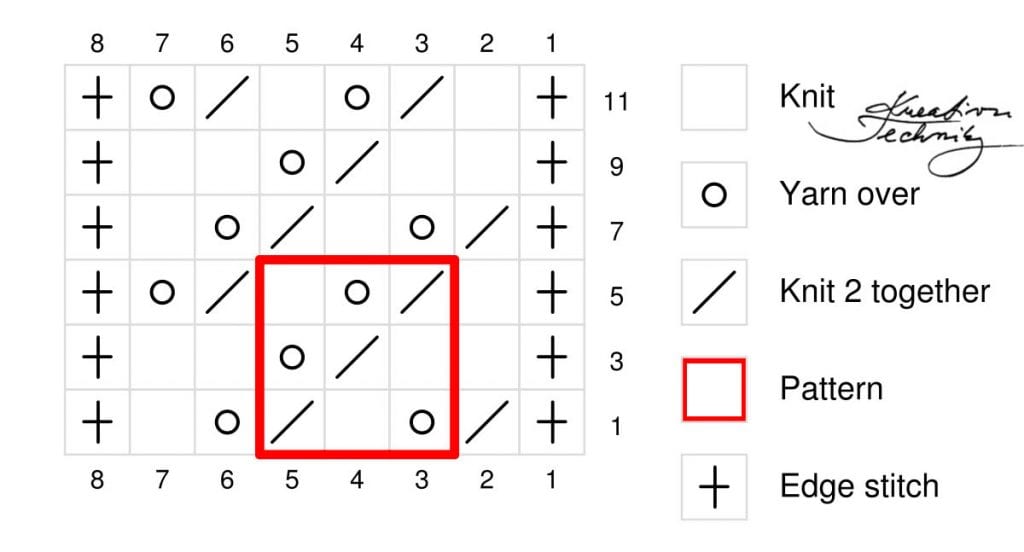 CO in multiples of 3 + 2 es stitches
Row 1: es, k2tog, *yo, k, k2tog*, yo, k, es
Row 2: (reverse line) and all reverse rows as it appears, all yo – purl
Row 3: es, k, *k, k2tog, yo*, k2, es
Row 5: es, k, *k2tog, yo, k*, k2tog, yo, es
Row 1-5: repeat
Abbreviation
k – Knit
yo – Yarn over
k2tog – Knit 2 together
es – Edge stitch
* * – repeat pattern
Inspiration and projects for knitting can be found HERE. If you are looking for other patterns for knitting that you can use in one of your other projects, find them HERE.